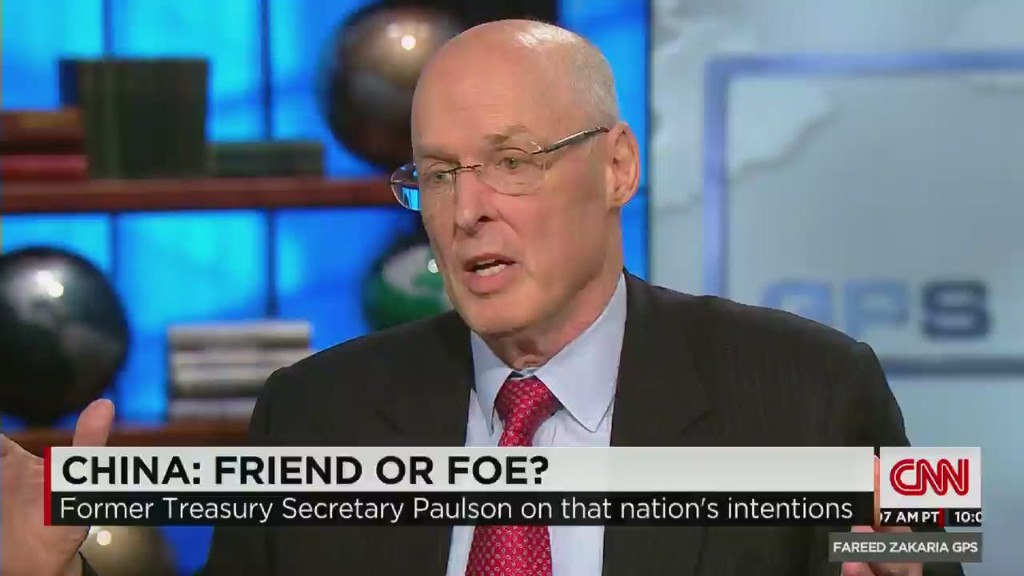 China's central bank is just getting started with its efforts to shore up the country's struggling economy.
The People's Bank of China announced new interest rate cuts over the weekend, the third such action since November. The central bank's benchmark one-year lending and deposit rates were both cut by 0.25%, effective Monday.
Analysts have expected policymakers to take action to support the economy, especially after sluggish first-quarter economic growth. Other recent data points -- factory activity and export figures -- have also been poor. Chinese stock markets, which have enjoyed a stellar run in recent months, faltered last week as investor sentiment waned.
Still, the government has a number of tools at its disposal to boost the economy, and keep growth within an acceptable range.
The rate cuts are "not a sign of panic ... but a rational response to weaker-than-expected data," wrote Mark Williams of Capital Economics in a research note. "Policymakers have room to act more forcefully if needed but are choosing to dole out stimulus in a measured way."
Beijing could choose to speed up infrastructure spending, or other government-led investment projects, Williams said.
Related: China's central bank enters stimulus mode
Experts expect the central bank to consider even more rate cuts. Just last month, policymakers lowered the amount of cash banks must keep on reserve, a move meant to help the economy by freeing up money for banks to lend. Economists forecast further reserve requirement ratio cuts to come later this year.
"Economic momentum is weaker than most had anticipated, and policymakers will be under increased pressure" to relax any constraints on economic growth, Nomura analysts wrote in a research note.
Markets were buoyed by the central bank's decision, with the benchmark Shanghai Composite up 3% and the Shenzhen Composite adding 4.5% on Monday.