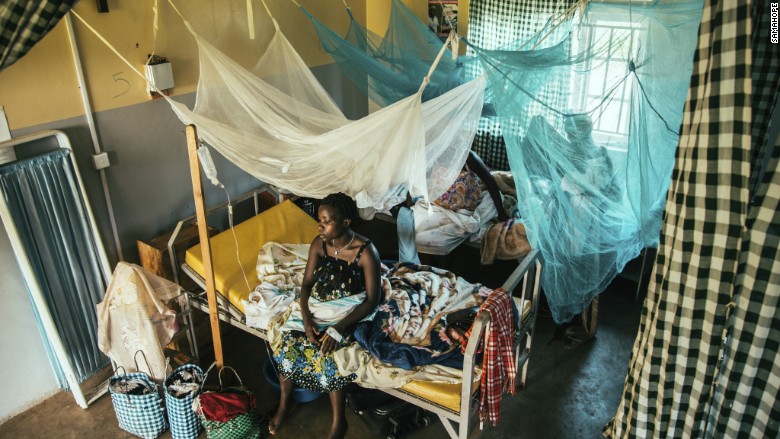 When Noah first came to see Dr. Daniel Nam five years ago, he was an unemployed EMT with a busted-up smile and a broken tooth in his hand. He says he was too embarrassed to apply for jobs or even smile.
Dr. Nam is a volunteer dentist at the Suitcase Clinic, a nonprofit in Berkeley, Calif., that provides free medical services to the homeless. But it's starting to raise money in an unexpected way: online crowdsourcing.
He's working with Samahope, a nonprofit crowdfunding site for doctors who work with underserved populations. It lets people donate directly to help those like Noah, who now has a completely restored smile and a teaching job.
Doctors are using crowdfunding to fill gaps in their funding and pay for treatments and supplies that aren't covered by government programs or grants.
For $40, an individual can pay for a cesarean section in Uganda. A Health Kit filled with medical and hygiene necessities for one homeless person is $32 in Berkeley. $150 covers a full toxic-stress screening for a child living in one of the lowest-income, highest-violence areas of San Francisco.
The amounts may sound small, but 100% goes toward the actual treatments, as Samahope covers all its own operational expenses internally. Samahope is a four-person passion project within the nonprofit Sama Group, most well-known for outsourcing computer work to women and young people in developing countries.
Related: 5 startups that are reimagining the world
Most of Samahope's doctors are based in developing countries, where a few U.S. dollars go a long way. It currently works with 18 doctors in 11 countries and is constantly adding more. Since launching in 2012, it has raised more than $330,000.
Dr. Robert Kalyesubula focuses on maternal health at the small Nakaseke Hospital in Uganda. The country has one of the highest fertility rates in the world -- an average 6.8 children per woman.
He is using Samahope to raise money for basics, like the $2 Momma Kit for home delivery, which includes baby clothes, gloves and plastic to cover the delivery area. Many of the women spend all their money to travel to the hospital, often on the back of a motorcycle. Donations can cover their transportation back home.
Samahope closely vets its doctors and clinics, and requires detailed updates of their progress and documentation for how the money is spent. Kalyesubula sends updates every two weeks, but says the process is far easier than applying for grants.
"The world is now becoming a common place, and we are very grateful for the platforms that connect us to the rest of the world," said Kalyesubula.
Related: These doctors do house calls -- for just $99
For the past decade, Dr. Nadine Burke has worked with underprivileged children in San Francisco's Bayview Hunters Point neighborhood. At her nonprofit Center for Youth Wellness, Burke focuses on toxic stress -- how dealing with adverse childhood experiences like extreme poverty and violence has a negative impact on overall health.
Over the past year, she's raised about $1,000 on Samahope to pay for toxic stress screenings. This includes a physical exam and extensive history of possible trauma they've experienced. It's the first step to getting help, which can include medical treatment, therapy and access to social workers.
Burke sees crowdsourcing as a tool to get emerging fields of study like hers "out the gate." Ninety percent of the patients at her clinic are Medicaid funded, which does not cover most of the treatments. The government typically responds to older programs that have more demonstrated efficacy, said Burke.
"[Samahope] really harnesses the power of the community to put our money where our values are," she said.
Having a direct way to donate is also important for online sharing and the viral nature of some feel-good stories. Burke compares medical crowdfunding to the ALS Ice Bucket Challenge.
"In a way that was sort of a gimmick, but it does demonstrate the power of individual to get behind supporting medical services."