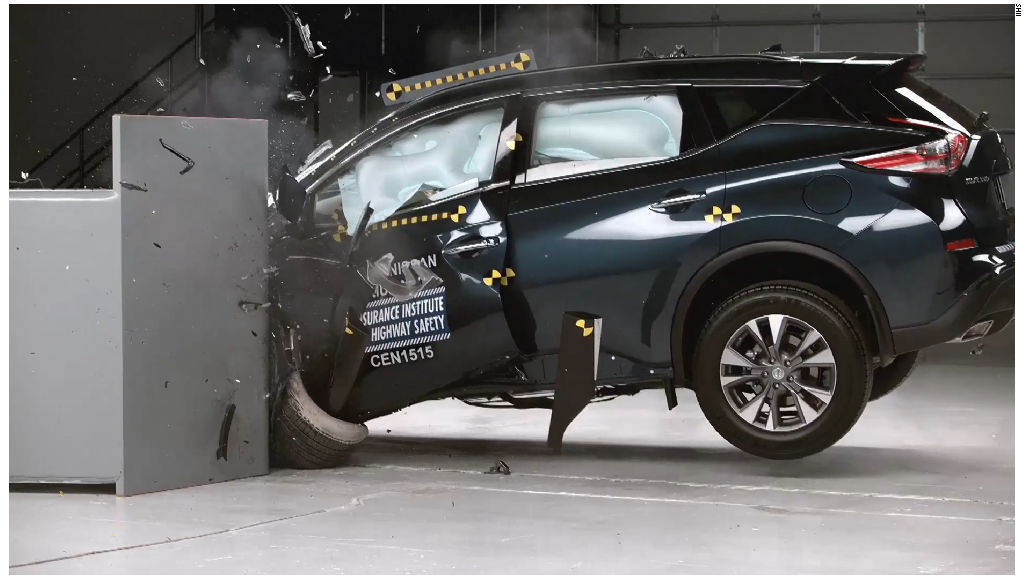 Out of seven mid-sized SUVs put through a strenuous new crash test, three SUVs made by Fiat Chrysler and one from Hyundai fared the worst.
The Dodge Journey earned an overall rating of Poor in the Insurance Institute for Highway Safety's small overlap crash test.
The Dodge Durango and the Jeep Cherokee, also made by Fiat Chrysler (FCAM), both earned a rating of Marginal, the second-to-worst rating, as did the Hyundai Santa Fe.
The Dodge Journey provided "a classic example of poor small overlap protection," according to the Institute.
"The occupant compartment failed to hold up, with intrusion measuring as much as 9 inches at the instrument panel and the parking brake pedal, which tore through the dummy's left lower leg," the Institute said in a statement.
Also, the crash dummy's head slid off the front airbag and the side airbag didn't deploy.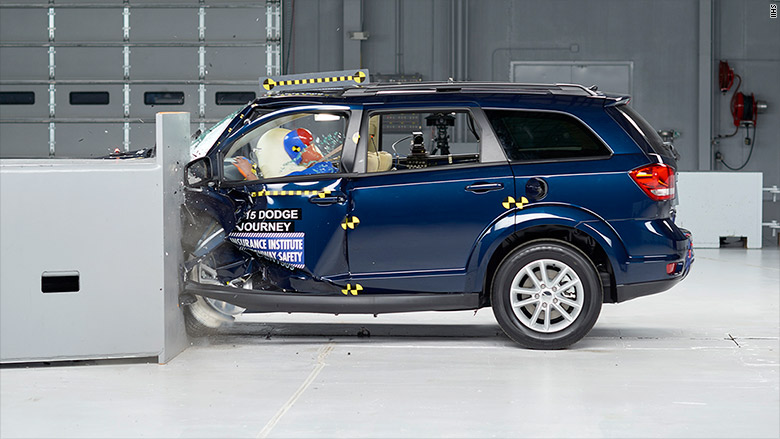 The Jeep Grand Cherokee, a larger SUV than the Cherokee, shares much of its engineering with the Dodge Durango. It had been subjected to the same test earlier and also rated Marginal.
These vehicles have done well in all other Institute crash tests, a Fiat Chrysler spokesman pointed out, also noting that they meet or exceed all federal safety standards.
In the small overlap test, which the Institute started using in 2012, a vehicle hits a barrier at 40 miles per hour with just the outside one-quarter of its front bumper. The impact occurs on the left side, just in front of the driver's seat. This concentrates crash forces in a small area that's outside of the strong crash safety structures built into most new vehicles. It's designed to mimic a particularly dangerous type of crash.
Photos - Consumer Reports Top Pick Cars
Many cars that have otherwise earned good crash test scores have fared poorly in this test, especially cars based on older designs.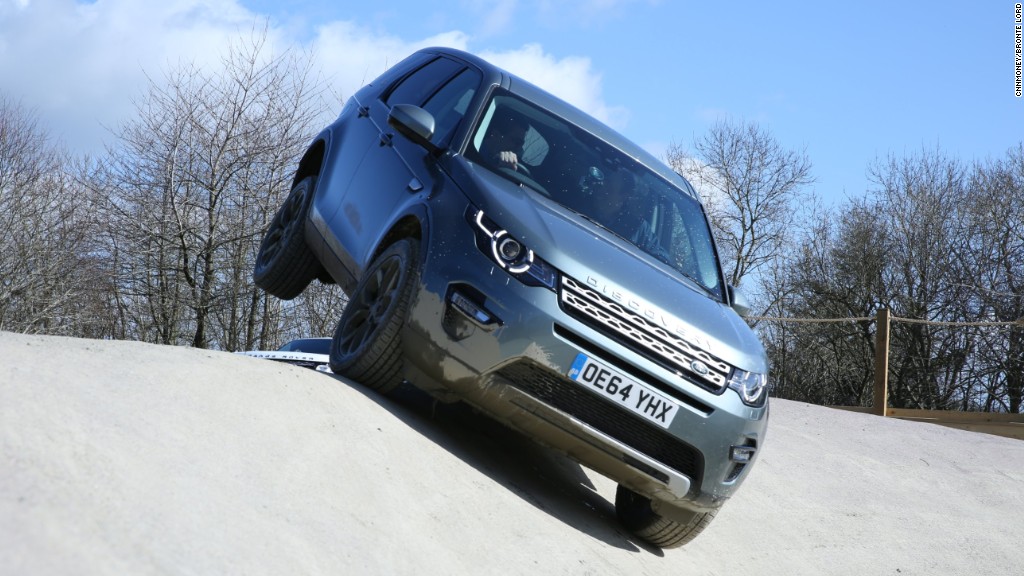 But many more-recently engineered vehicles have performed well. In this round of SUV tests, for instance, the Nissan Murano, which was completely redesigned for the 2015 model year, earned top marks and has been named a Top Safety Pick Plus by the Insurance Institute. The Ford Flex also did reasonably well, earning a rating of Acceptable. That was good enough for it to be named a Top Safety Pick based on its performance on this and other Insurance Institute crash tests.
The Jeep Wrangler Unlimited, another Fiat Chrysler vehicle, earned an overall score of Good in the test but was not named a Top Safety Pick because it hadn't performed as well on other Insurance Institute tests.