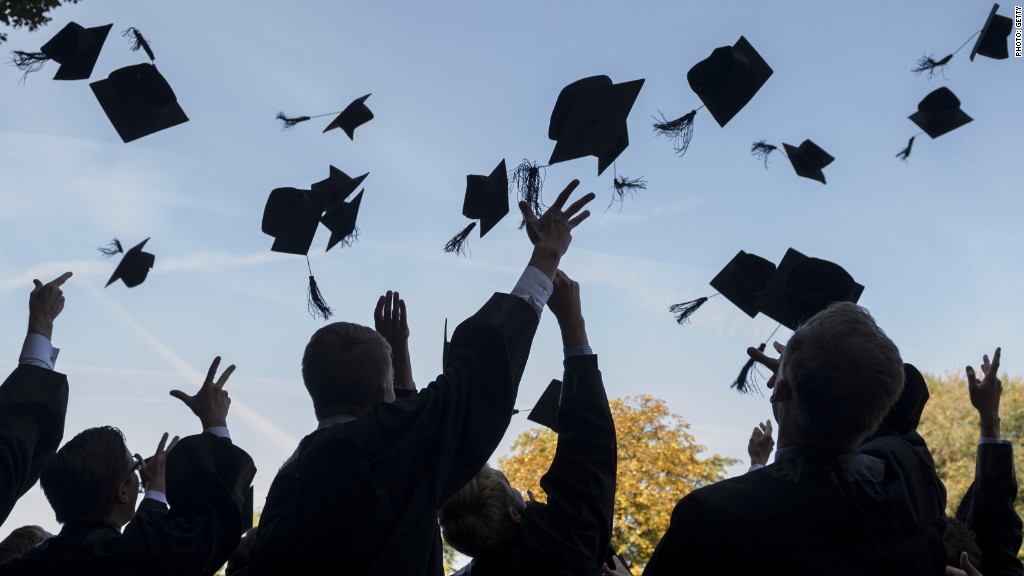 Things are tense in the world of for-profit colleges.
The latest to face problems is ITT Educational Services, which was charged with fraud Tuesday. The Securities & Exchange Commission said the company's chief executive and chief financial officer misled investors and auditors with "outright misstatements" and "half-truths" about its student loan program.
ITT Educational Services (ESI) allegedly created a fraudulent scheme to show that it was doing better financially than it really was. Students had been defaulting on their loans in droves, but CEO Kevin Modany and CFO Daniel Fitzpatrick hid the real cost from investors, the SEC said.
More than 51,000 students take online courses or attend the 135 ITT Technical Institute campuses located in 39 states. ITT also runs the Daniel Webster College in New Hampshire.
The charges comes on the heels of financial problems at Corinthian College, which was recently shuttered, affecting about 74,000 students.
Related: Veterans stranded after using GI Bill at defunct for-profit college
After the financial crisis, student loans had started to dry up.
To entice lenders, ITT offered to back the loans if student loan defaults rose over a certain threshold.
When defaults started rising in 2012, the company had to pay third party lenders to make good on its guarantees.
ITT also started making student loan payments on its own to mask the default rate.
Shareholders were kept in the dark about all these payments and "the company's mushrooming obligations," said Andrew Ceresney, Director of the SEC's Division of Enforcement.
ITT Educational Services "vehemently disagrees" with the SEC's charges, said spokeswoman Nicole Elam in a statement.
Related: Corinthian College to close all remaining campuses
The company "worked with multiple leading, independent legal and financial experts" before making judgments on "complex accounting issues" regarding the third-party loan programs and "acted in good faith," she said.
ITT's (ESI) stock tanked 40% on the news.
The company is also being sued by the Consumer Financial Protection Bureau over alleged predatory student lending.
Related: Why 100 students refuse to pay their loans
The CFPB has also taken Corinthian College to court for the same issue. That lawsuit and others, combined with a $30 million fine from the Department of Education, led to Corinthian's demise.
Corinthian filed for bankruptcy last week and abruptly closed all of its remaining campuses. Another for-profit network of colleges, owned by the Career Education Corporation, (CECO)is also in the process of shutting most of its schools, citing declining student enrollment and financial losses.