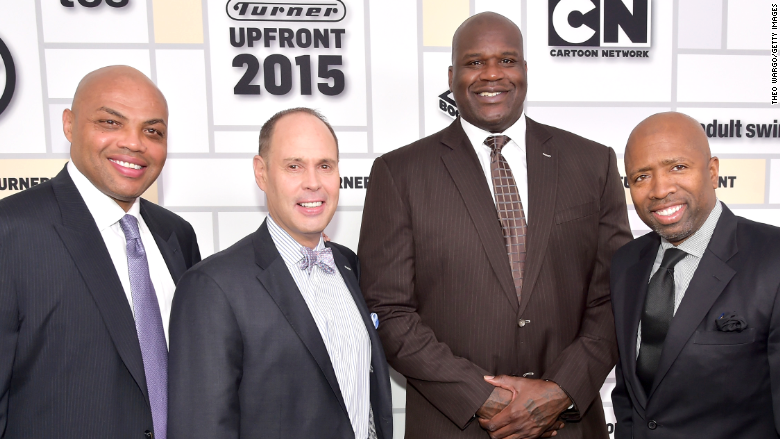 Barkley, Kenny, E.J., and Shaq will not be "gone fishin'" anytime soon.
Turner Sports announced on Wednesday that it had extended the contracts of the hosts behind the award-winning NBA studio show "Inside the NBA."
This includes analysts Charles Barkley, Ernie Johnson, Kenny Smith, and Shaquille O'Neal.
The announcement came on the same day as Turner's upfront -- an event in which networks sell ad time to companies months in advance -- and Turner made sure to showcase the newly re-signed team.
The quartet sat behind their studio desk on the stage of the Theater at Madison Square Garden riffing on why they resigned with the company.
For Barkley -- who had said last year that he was contemplating retirement -- the deal was struck apparently over two bottles of wine and two bottles of tequila.
"You ask [Turner President] David Levy. He came to my house with two bottles of wine and two bottles of tequila. We killed them, and he said 'we really want you back' and I said 'we have a deal,'" Barkley said to a laughing crowd at the upfront.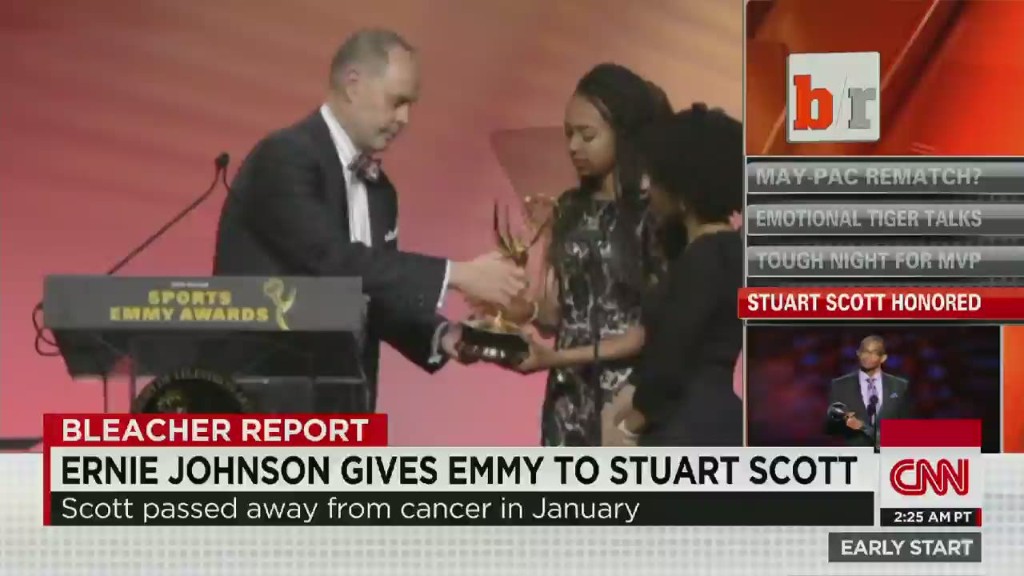 Turner would not disclose the financial aspects or length of the agreement other than it being a multi-year extension."Inside the NBA," which broadcasts on CNN's sister channel TNT, has won 13 Sports Emmys and has been a standout sports series since the ex-NBA star Barkley joined the program 16 years ago.
Barkley's vocal personality and the show's on-going segments like "Gone Fishin'" -- in which the crew bids farewell to NBA teams that lost in the playoffs -- has helped "Inside the NBA" make a mark on popular culture.
For example, the show's bombastic hosts have become fodder for the likes of NBC's "Saturday Night Live."