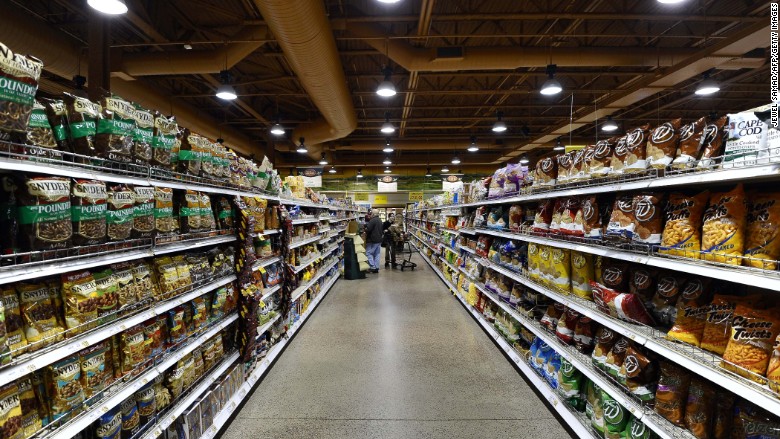 Wegmans, a grocery chain with its own loyal fan base, is opening its first New York City store.
The new 74,000-square-foot facility will be built at the site of the Brooklyn Navy Yard, a former military base on the East River facing Manhattan that is being converted into an industrial park.
Wegmans, which has most of its stores clustered around Washington, D.C., and upstate New York, has been described as a more affordable version of Whole Foods (WFM) or Fairway.
Wegmans-lovers lit up Twitter in celebration of the impending store.
"NYC is getting a Wegmans? FINALLY something cool to do in that city!" tweeted a fan.
"Suburban parents visiting their hipster kids in Brooklyn will love the fact an @wegmans is opening here," wrote another.
Wegmans spokeswoman Jo Natale said this is not necessarily a big store for Wegmans, since some of the company's stores exceed 125,000 square feet. But she said it's closer in size to some of the stores recently opened in other urban locations, like in Newton, Mass., and downtown Rochester, where the company is based.
"We have figured out a way to do what we do in a smaller footprint, which makes a store in Brooklyn possible," she said.
Natale said the company does not have a timeline for when the store will open.