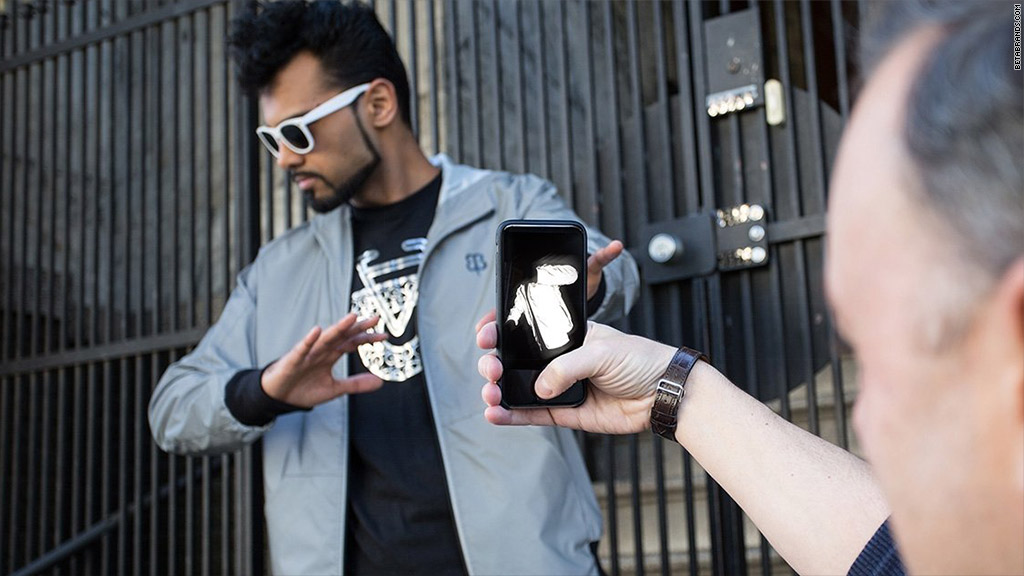 Newsflash for Mark Zuckerberg: Startup fashion has moved on from your sweaty hoodie.
Silicon Valley may not be a high-fashion Mecca, but it does champion its own idiosyncratic style.
San Francisco-based Betabrand should know. It's developed a cult-like following among the startup folks for its crowdsourced fashion.
"Many of our ideas are coming from this community and we're then creating clothing for them," said founder Chris Lindland.
Betabrand's "executive hoodie" -- a bastardized blend of a suit jacket and hoodie -- even got a nod from Mark Zuckerberg's sister Randi. She famously tweeted a suggestion (circa 2012) that the pinstripe hoodie might've been "Opening bell worthy? ;)" just before Facebook (FB) went public that year.
Related: She mines popular memes for millions
In an ode to nerdwear, Lindland organized Silicon Valley Fashion Week, a three-day event that kicked off Tuesday in San Francisco.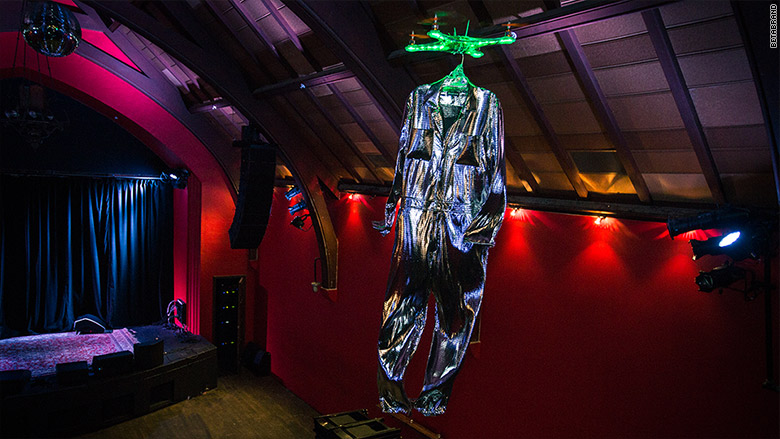 It showcased the evolution in startup workwear, wearable tech and crowdfunded fashion. In true geek style, drones replaced models to fly some of the clothes down the runway.
Related: Rich people dating app wants to buy city name
"Some of the fashion is futuristic, and some of it is ready for the world now," said Lindland. "Even everyday startup wear incorporates technology is some way."
Here are eight styles that have kicked the hoodie to the curb:
Work yoga pants: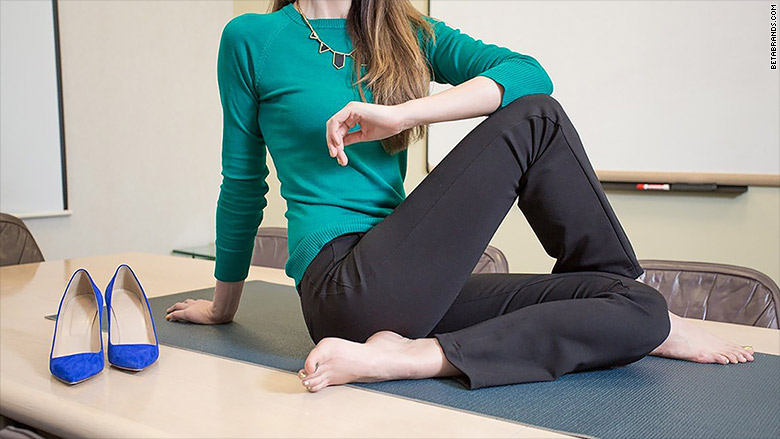 They look like work pants but secretly double as yoga pants. "Our biggest hit ever, by far, have been these pants. Tech workers were their earliest adopters," said Lindland.
All-purpose jeans: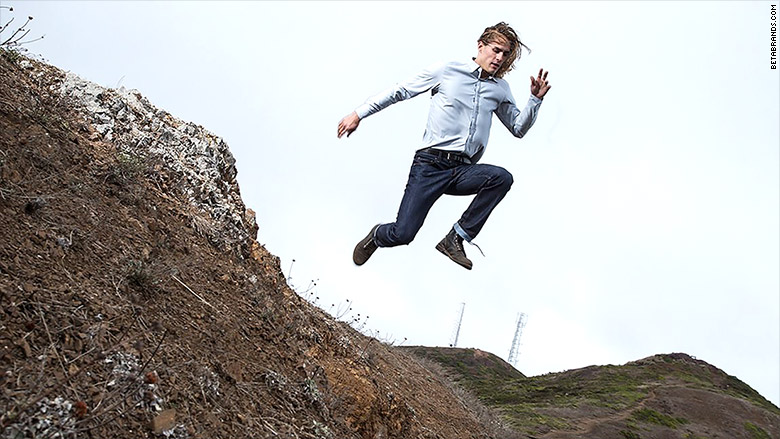 "People in the startup world are on the go all the time," said Lindland. So Betabrand's READY jeans are designed to go straight from the office into play mode. The high-tech fabric has a sweat-resistant property and similar stretch to athletic wear.
Bike-to-work jacket: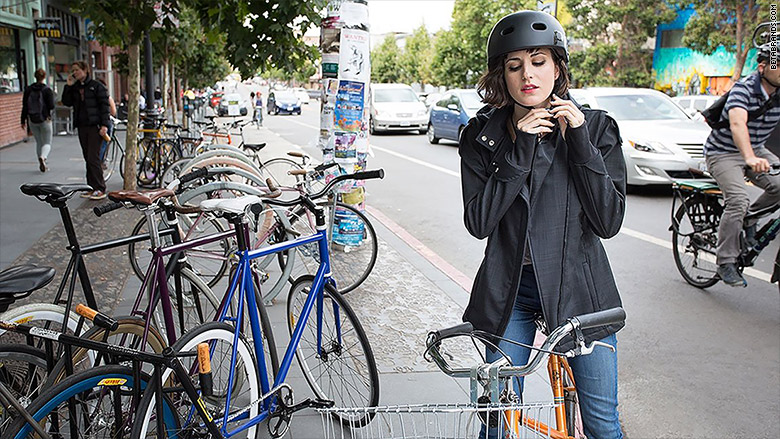 It's no secret that cycling is a big deal in Silicon Valley. Lindland says Betabrand's bike-to-work jacket, with reflective panels, is another example of converting athletic fabrics into professional wear.
STL jacket: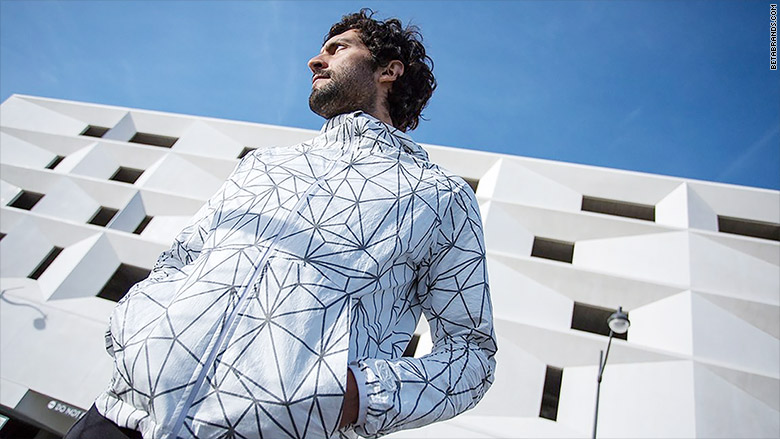 Designed by entrepreneur Bre Pettis, founder of 3D pioneer MakerBot, the lightweight STL jacket features a unique design that's an ode to the file format (.STL) used by 3D rendering programs.
Apollo dress shirt: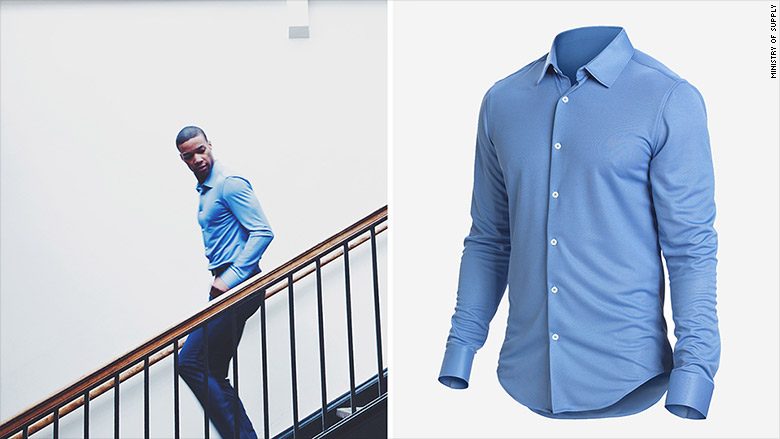 The Apollo shirt,designed by three MIT grads, is a top seller for Boston-based Ministry of Supply. "Our idea was to develop workwear with similar properties of athletic wear," said co-founder Kit Hickey. The shirt uses the same technology developed by NASA to regulate astronauts' body temperature in space suits. "The shirts keep you cool when it's warm and cool you down in warmer temperatures," she said.
Poo Emoji shirts: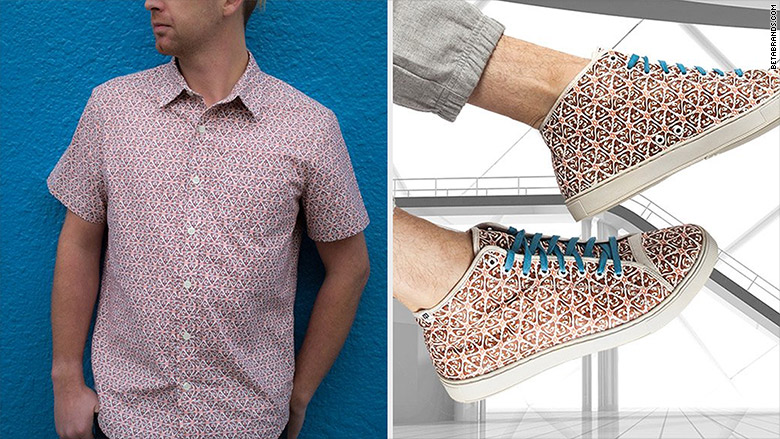 Inspired by tech humor, Betabrand's Poo Emoji shirt quickly became a bestseller. "We polled people about their most-beloved emoji. The Poo Emoji spiked as a favorite," said Lindland. "We've sold thousands."
The Suity: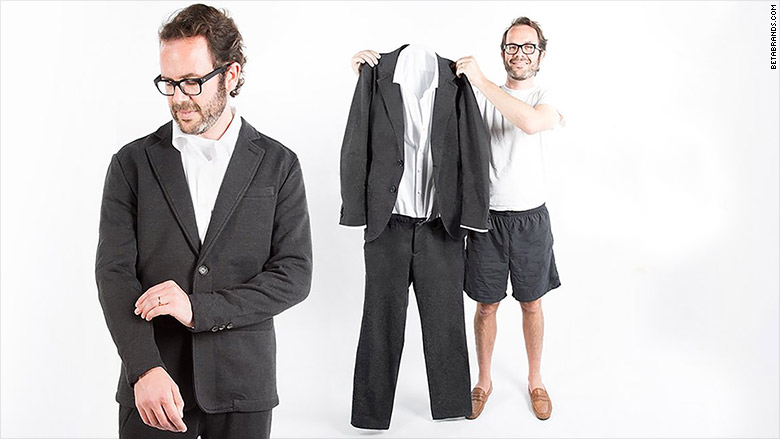 The idea, as many startup founders are probably familiar with, is to look professional but feel like you're in pajamas. You pretty much step into it and zip it up to the collar. Voila, you're ready to go to your investor meeting. Added perks: it's machine washable and wrinkle-resistant.
Photobombing jacket: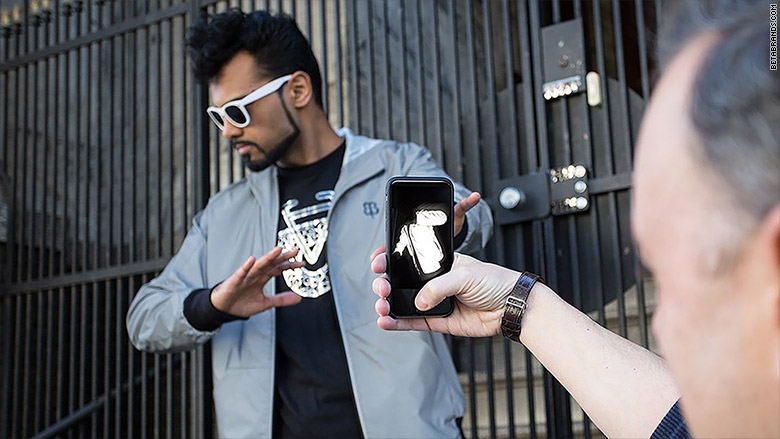 Hate selfies? The Photobomber jacket from Betabrand lets you fight back. It's made of reflective material that's principally used for safety -- which is useful for cycling. But if you wear it at night with the selfie crowd, it also ruins the photo. "It is a practical product with a prankster side to it that resonates with Silicon Valley's hacker attitude," said Lindland.