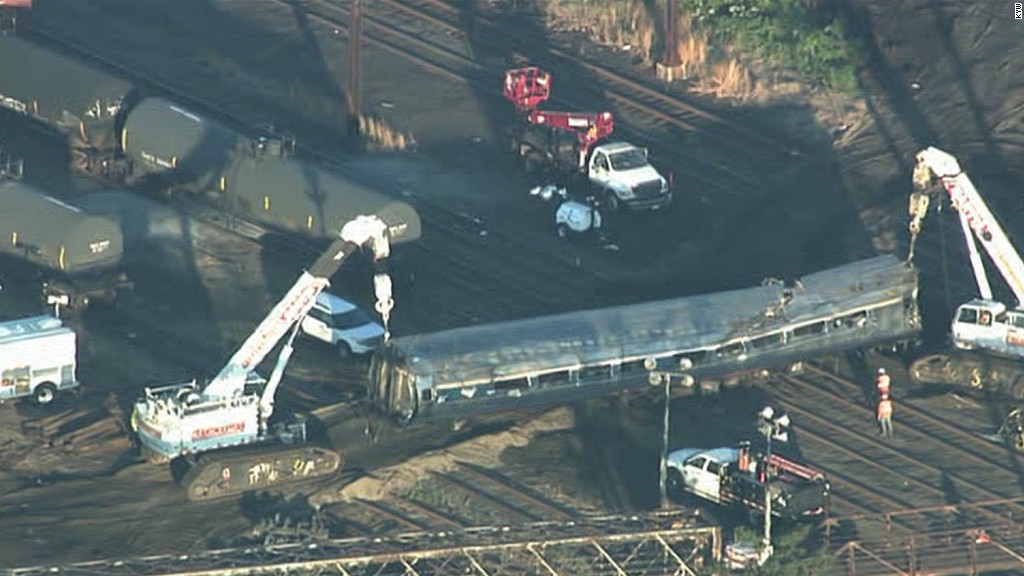 No matter how deadly this week's Amtrak crash proves to be, the railroad's legal exposure is capped at $200 million.
At least 200 people were injured and eight have been killed.
But the hard limit on what Amtrak can pay out after an accident means that the more victims there are, the less money each individual victim will get.
Victims could end up with about half of what they would get if there wasn't a cap, according to Marc Wietzke, a Long Island attorney who specializes in representing victims of train crashes.
"It's very much like bankruptcy. Everyone comes in with a valid claim, but there's only so much money to go around," said Wietzke.
The $200 million-per-crash cap on liability was put in place to limit the cost to taxpayers. Amtrak is subsidized by the federal government, which covers its losses. Its most recent annual request to Congress was for $2 billion.
Related: CNN's complete coverage
Most railroads in the nation have similar liability caps. Lawmakers have proposed raising the limit to $500 million, but those efforts never got anywhere.
After two trains crashed into each other near Los Angeles in 2008 and killed 17 people, the judge overseeing victim lawsuits estimated that the accident caused losses of $320 million to $350 million, if not greater.
But the victims only got about half of that because of the liability cap.
Some of the Philadelphia victims' families will be able to prove large losses, given their potential future earnings and the fact that they had young families, said Wietzke.
Related: What's the safest way to travel
For instance, Rachel Jacobs was the 39-year old CEO of a Philadelphia technology company and the mother of a two-year old boy, Jim Gaines was a video software specialist for the Associated Press and father of two children, and Abid Gilani, a senior vice president of Wells Fargo (WFC).
"These are expensive cases," said Wietzke.
And the claims of victims who survive the crash can be more costly than if they were killed, since someone with an amputated limb or serious brain injury might need significant medical care for the rest of their lives.
Related: Why doesn't the U.S. have better trains?
Courts can also award payments for ongoing pain and suffering. That's why Wietzke thinks that total claims will almost certainly top $200 million. As a result, victims and their families will get less than they would otherwise.
Amtrak could not immediately say whether it has insurance to cover these costs. But the railroad did set up a wholly-owned subsidary to provide it with liability insurance coverage, according to its most recent annual report. That means that Amtrak will probably have to cover accident-related costs itself.
-- CNN's Laurie Frankel, Logan Whiteside and Mike Tarson contributed to this report