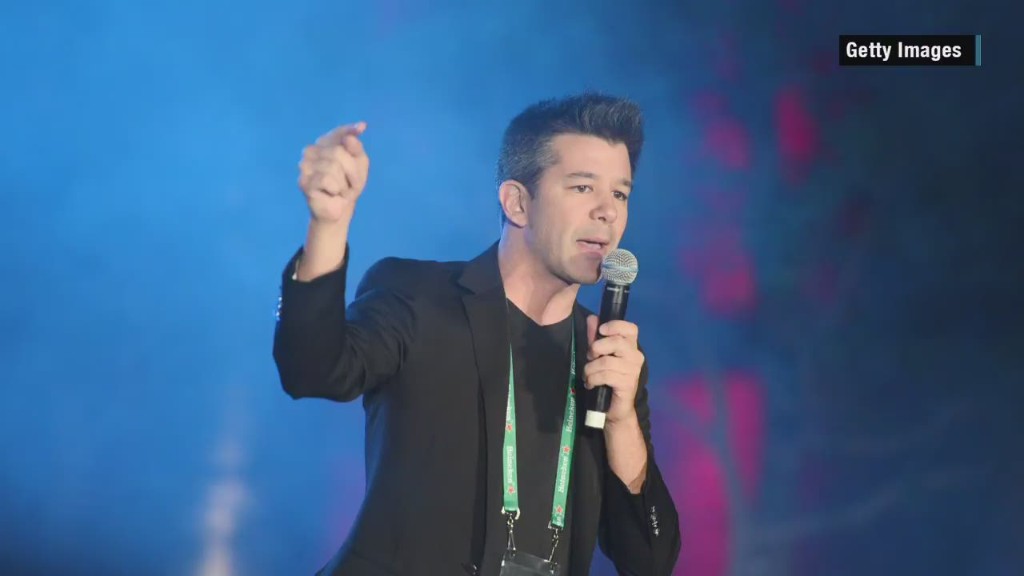 A Silicon Valley entrepreneur sued Uber founder and CEO Travis Kalanick for $1 billion, accusing him of ripping off his car service idea.
Kevin Halpern, founder of a similar startup called Celluride, claims that he shared his ideas about a GPS and cell phone-enabled taxi callup service with Kalanick in 2006, and that Kalanick stole his idea to create Uber.
Halpern filed the suit in San Francisco Superior Court Thursday and detailed his allegation in a Youtube video called "Grand Theft Uber."
"Kalanick created an exact replica of Celluride and called it Uber," said Halpern in the video. "In 2006, years before Uber was founded, I shared Celluride with Kalanick numerous times, and detailed the blueprints of a new industry."
Related: Uber may now be worth $50 billion. Really?
During a news conference Thursday, Halpern's lawyer Chris Dolan said that Halpern never got the financing to make Celluride a functioning car service.
He explains how Kalanick was his office neighbor in San Francisco and was having trouble with his own startups. He says that Kalanick won his trust as he shared his ideas about Celluride, ideas which Kalanick then used to create Uber.
"Kalanick flagrantly violated Celluride's intellectual property, trade secrets and years of our research," said Halpern, in the video.
The suit cites $1 billion in damages, but doesn't stipulate how much they are seeking from Uber and Kalanick.
Uber denied the allegations.
"These claims are completely baseless," said Uber spokeswoman Kristin Carvell, in an email to CNNMoney. "We will vigorously defend against them."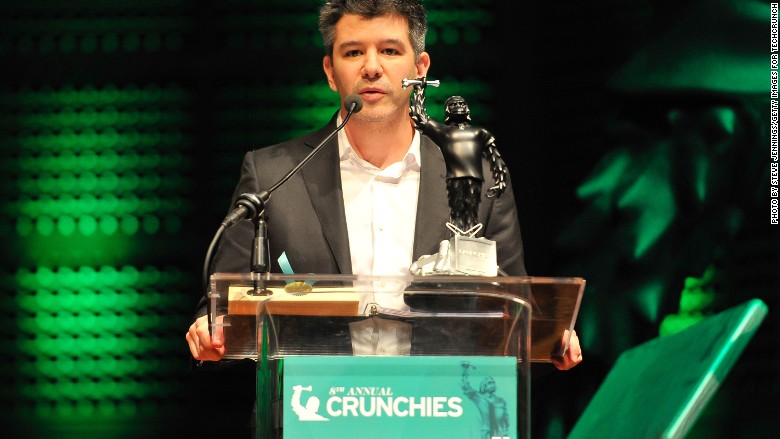 Related video: Who is Travis Kalanick?
Uber is no stranger to controversy. Gett and Lyft, rival car service companies, accused Uber employees last year of ordering and canceling thousands of its rides.
Last year, an Uber driver in Boston was charged with raping a passenger. Uber exec Emil Michael suggested last year that it's fair game to dig up dirt on journalists who have criticized the company.
Uber is currently raising money in a round of financing that would raise its value to $50 billion. Since it's a private company, it's difficult to assess its true value.