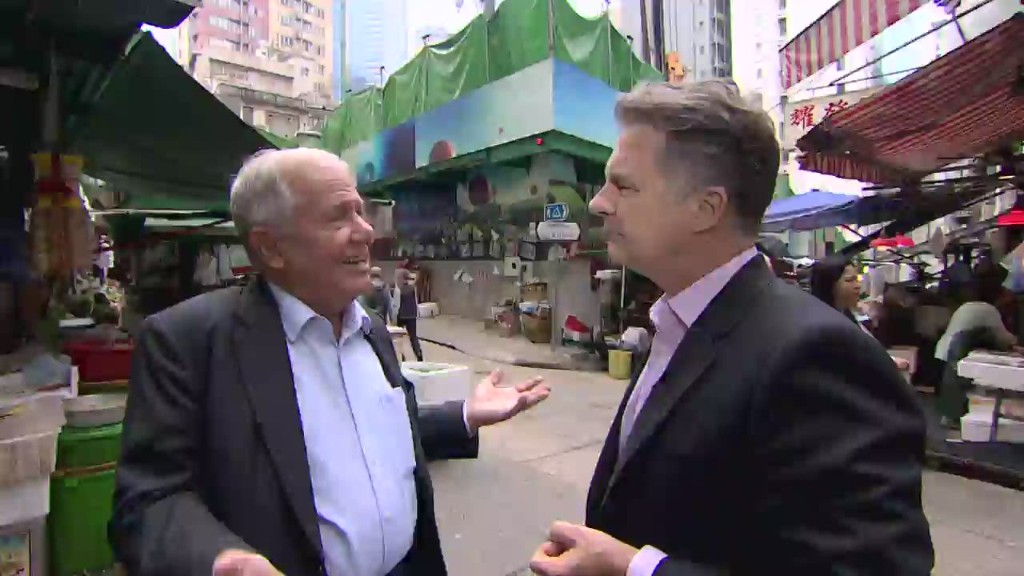 Russia is hoping China will breathe life into its deflated economy.
The countries are deepening their trade ties against the backdrop of a shared distrust of the United States. But Russia's pivot to Asia is unlikely to fill the hole left by burning its bridges with the West.
President Vladimir Putin and President Xi Jinping signed a raft of new trade deals in Moscow this month covering infrastructure, agriculture, and transport. They include a plan to boost Chinese bank lending to Russian firms by as much as $25 billion over 3 years.
"We seek to reach a new level of partnership that will create a common economic space across the entire Eurasian continent," Putin said after the meeting.
Russia struck a deal last May to supply China with natural gas for 30 years from 2018. Russia says it is also exporting more oil to China.
Related: Russia to supply gas to China for 30 years
Putin's growing interest in the East comes as tensions with the West simmer, driving the need for Russia to look to its powerful neighbor for business and money.
The Russian economy entered a recession in the first quarter, and is expected to contract by as much as 4% this year. Sanctions, low oil prices and a weak ruble have taken their toll.
But China is unlikely to be the economic savior Russia needs.
"China cannot even begin to make up for Russia's lost access to European capital markets," said Alexander Kliment, director at political risk consultancy Eurasia Group.
Common agenda
Russia will gain by selling more commodities to the world's second largest economy, he said. But only Europe -- or the U.S. -- can deliver the investment needed to diversify the economy and boost productivity.
Trade between China and Russia was worth about $90 billion last year. By contrast, Russia's trade with the European Union in 2012 was more than five times that amount.
Kliment said China and Russia share a desire to erode U.S. power and bring about a "more multipolar world order."
And both countries appear to be taking steps to reduce their dependence on Western sources of funding.
Putin approved a new $100 billion reserve fund this month that will specifically aid the BRICS nations: Brazil, Russia, India, China and South Africa.
China is also moving forward with its own investment bank, the Asian Infrastructure Investment Bank, which America isn't supporting financially.
Related: Russia and China have had enough of Western banking
Important differences
But plenty divides the pair.
Russia's economic ties with the U.S. are restricted by sanctions, and anti-Americanism plays well domestically. China has a very different relationship with Washington, Kliment said.
"China, as a rising power, wants to preserve a functioning and well-understood relationship with the U.S. to facilitate its economic rise," he said.
The crisis in Ukraine has highlighted other stress points. Beijing has been measured in its public position on Russia's annexation of Crimea and support for separatist rebels, sticking to well worn statements on the need for dialogue and a diplomatic solution.
The Chinese Communist Party is extremely wary of popular uprisings, and top officials were reportedly especially unnerved by the events of the Arab Spring.
Any suggestion that dissatisfied regions can break away -- as happened with Crimea -- rings alarm bells in Beijing about restive Tibet and Xinjiang.