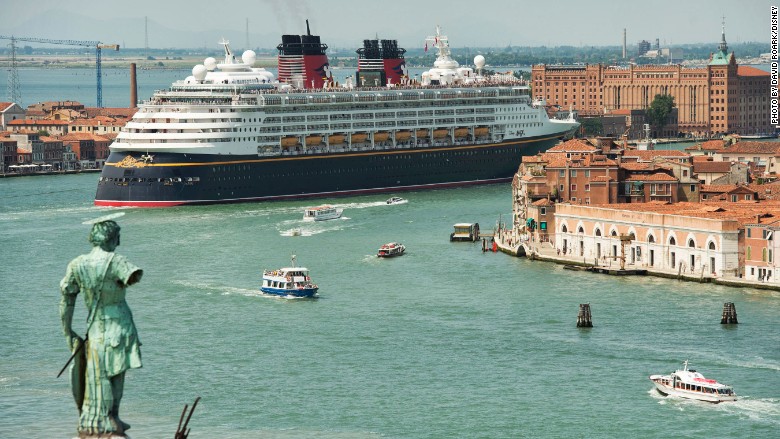 Disney Cruise Line will be returning to New York next year, launching cruises from the city for the first time since 2012.
"We're returning to the Big Apple in 2016 for sailings for both the Bahamas and Canada!" blogged Disney spokesman Jonathan Frontado.
He made the announcement as the cruise ship Disney Magic docked in New York on Monday.
Frontado said that New York cruises to the Bahamas will include visits to Walt Disney World Resort in Florida and the Castaway Cay resort in the Bahamas. The cruise will include a Park Hopper ticket to Walt Disney World, as well as transportation between the ship and the resorts.
Disney (DIS) will launch the first New York cruise on Oct. 7, 2016, as an eight-day cruise to Nassau and Castaway Cay in the Bahamas, and Port Canaveral, Fl.
Customers can start booking the New York cruises on Wednesday.
Departure ports within the U.S. this year are in San Diego, Honolulu, Miami, Port Canaveral, as well as Galveston, Texas, and San Juan, Puerto Rico. There are also departure ports in England, Spain, Denmark and Canada.
Related: Disney launches 'Frozen' themed cruise
The current destinations are in the Bahamas as well as the Caribbean, California, Hawaii, Europe, Mexico and the Panama Canal.
Three-day cruises from Cape Canaveral to the Bahamas in the fall start at about $1,400 per person. Ten-day fall cruises from Vancouver to Hawaii cost about $3,700 per person.
Disney has been expanding its cruise destinations in recent months, including a "Frozen" themed cruise to Scandinavia that it launched this summer.