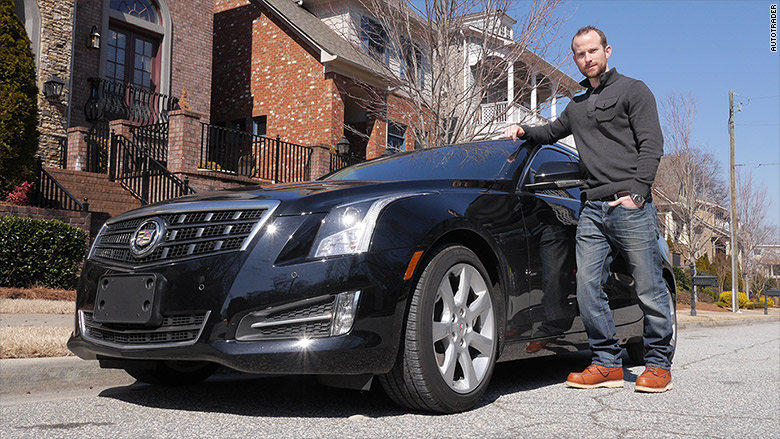 Buying your first car is a daunting task.
Most likely you will be driving the car for a few years, so it's important that you really like it.
The car has to fit into all the things that are important to you -- whether it offers more miles per gallon, top safety features, a superb sound system, or a style that best projects your image.
Twenty-somethings are suddenly buying a lot of new cars. Last year, Millennials bought 27% of all new cars purchased, compared to 25% for Generation X, according to researcher J.D. Power and Associates.
For digital-savvy Millennials, the thing to remember is that unlike other purchases -- from iPhones to other gadgets -- using technology to shop can only go so far. You have to shop in person for a car. By doing so, in fact, you will actually make a better decision -- and maybe even get a better deal.
Some things to consider:
Keep an open mind: Everyone does online research on cars, but young adults are spending twice as much time on it, according to J.D. Power. So by the time they walk into a dealership, they've probably already made up their minds what car they will buy.
"The average consumer was walking into five-plus dealerships five years ago," said Thomais Zaremba, Ford (F) Motor Co.'s digital marketing manager. "Today, they're walking into one-and-a-half."
By being so sure of their online research, customers might actually be missing out on cars that would better suit their needs. But when you see the car in person you might not like it at all -- it might feel too big, too small, or just not what you had in mind.
Keep your apps handy at the dealership: As you go out and meet more dealers, you may spot a car that looks intriguing but don't know much about. That's when it helps to whip out your smartphone. In fact, 80% of Millennials are already using a mobile device for car shopping, according to Edmunds.com.
There are scads of apps available from places like Edmunds.com, Cars.com and Kelley Blue Book's KBB.com. Consumer Reports recently rolled out an app just for digging into its highly regarded car reviews; it also allows you to set up a purchase.
The test drive: You can't test drive a car online. Realize that getting behind the wheel could be a game changer. You might find that the car you've zeroed in on has a driver seat that's too hard or soft for your liking, or that the space between the seat and the gas pedal just doesn't suit you. It's important to have more than one car on your finalist list, in case you discover a deal breaker with your top pick. Hey, that's the point of the test drive.
Don't forget to haggle: Use your tech knowledge to your advantage. Apps from TrueCar.com and Edmunds can reveal what's a genuinely fair price for the car you're trying to buy.
Malachai Bussey from Atlanta recently bought a used Cadillac ATS. But he made his final decision only after thoroughly researching competing models from Audi and BMW by using web sites like Kelley Blue Book.
He then went to a CarMax dealership to test drive them all. He ended up buying the Cadillac at a different dealership, after using an online tool called MakeMyDeal to negotiate a price.
When he arrived to buy the car, Bussey said he haggled even more and brought the price down by yet another $1,800.
That's just the right approach. It's also stuff you just can't do over email or on an app.