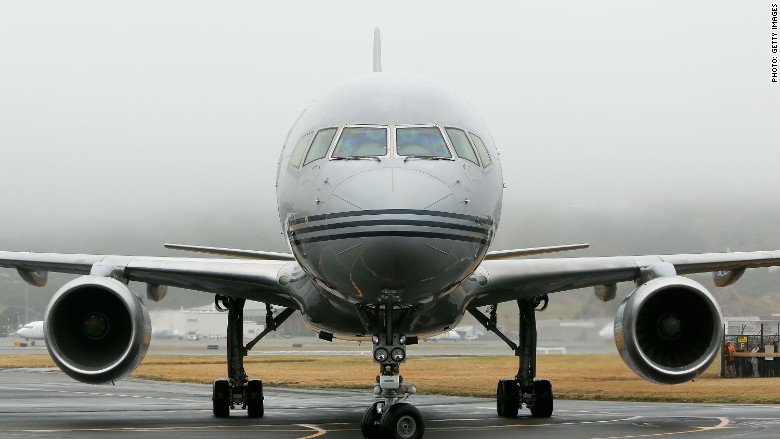 Fasten your seat belts and stow your tray tables, investors. The major airline stocks hit a big pocket of turbulence Wednesday.
Shares of Southwest (LUV), American (AAL), United (UAL), Delta (DAL), JetBlue (JBLU) and Spirit (SAVE) were all down between 6% and 8%. An airline ETF that debuted last month, U.S. Global Jets (JETS), fell nearly 5%.
It wasn't entirely clear why the group suddenly lost altitude. But airline stocks are no longer the Wall Street darlings that they were for the past few years.
All of the big airlines -- with the notable exception of JetBlue and Alaska Air (ALK) -- are down at least 10% this year.
After an epic run over the past few years, the airline rally may simply be running out of steam.
Related: Fliers love JetBlue, loathe Spirit. Wall Street agrees.
It's no longer a secret that airlines are much healthier than they were years ago following a round of mergers.
Investors could be channeling Charles Grodin's character from "Midnight Run" when he was pretending to be too scared to fly. "These things go down! It's too big! It can't go up!"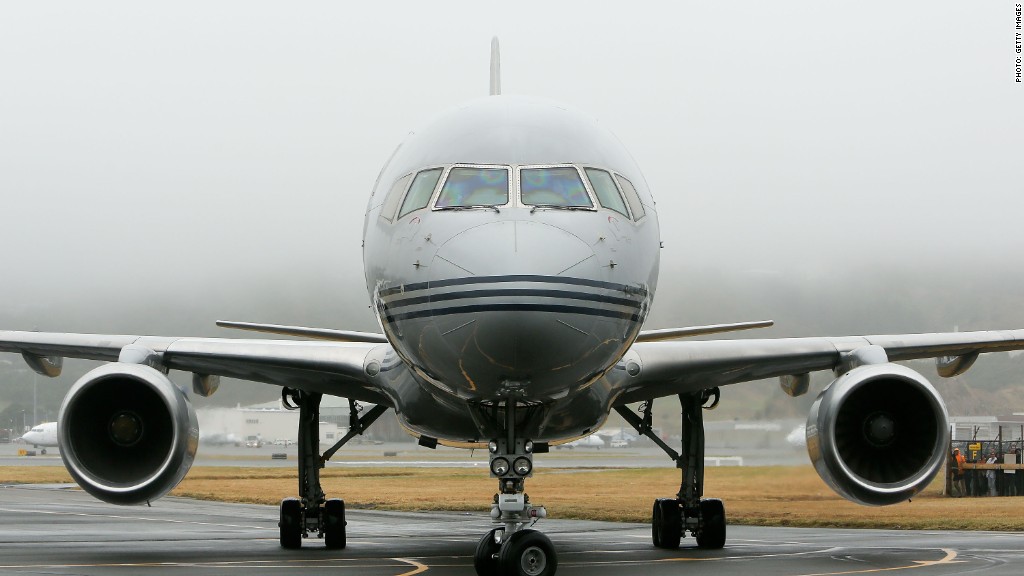 But there are growing concerns that the best days are behind the airline industry.
OIl prices have gone up. Even though several airlines have already talked about the billions of dollars in fuel savings they expect this year, oil prices are now heading back up and are near $60 a barrel.
Goldman Sachs analysts have predicted that crude prices will retreat again -- perhaps to $45 by the fall. But for now, investors appear to be focusing more on the current trend.
Related: Airlines saved $3.4 billion on fuel. You saved 66 cents
Peak margins? Comments from airline industry executives on Tuesday may be spooking investors too.
Speaking at an industry conference hosted by brokerage firm Wolfe Research, a boutique that focuses on transportation, Southwest chief financial officer Tammy Romo said that this year may be a "peak" for the airline industry's growth.
Romo said that longer-term, growth in the industry should be more in line with that of the economy. The airlines have thrived recently even though the U.S. economy has been relatively sluggish.
At the same conference, American president Scott Kirby said profit margins in 2016 will probably not be as high as this year.
Reverting to their old ways? One of the questions that came up repeatedly during the Wolfe conference was whether or not the airline industry had added too much capacity lately.
That could be a big problem for the airlines if the economy cools further than it already did in the first quarter.
A key reason why airlines have done so well over the past few years is because they were more disciplined and were not adding too many flights and lowering prices at the expense of profits.
United CFO John Rainey said at the Wolfe conference that his airline had cut capacity while oil prices were falling. And he added that he thinks consumers are now more willing to pay for things like added leg room and other on-flight extras.
Related: Why planes used to fly half full
In other words, he doesn't think the industry leaders are making the same mistakes they made in the past.
But Alaska Air CEO Brad Tilden suggested that the airline industry is still more on the commodity end of the spectrum.
Kirby was blunt. He said that airlines can't stick their head in the sand and pretend that consumers won't fly with discount carriers like Spirit because they have less legroom.
"A big segment of our customer base shops on price, and we need to compete with those customers as well," he said.
That sounds an awful lot like the start of a new round of fare wars. Great news for travelers. Terrible news for airline investors.