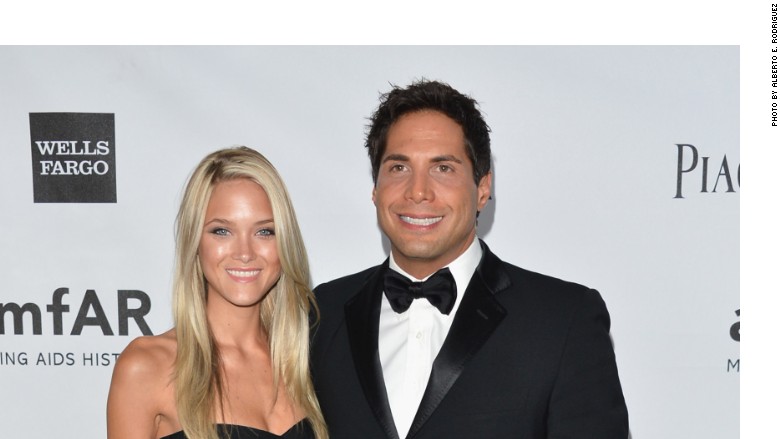 Joe Francis, founder of Girls Gone Wild, is facing arrest (again).
A federal judge in California issued an arrest warrant for Francis for failing to surrender his luxury cars as part of his bankruptcy filing.
However, his bankruptcy lawyer Michael Kolodzi told CNNMoney that Francis couldn't have done that because the cars had already been seized by a Mexican creditor. Kolodzi said the creditor was mad that the Girls Gone Wild promotions fell through at his strip clubs in Puerto Vallarta and Guadalajara.
Francis was supposed to turn in his Bentley Flying Spur and Cadillac Escalade as part of his bankruptcy filing two years ago.
Judge Fernando Olguin of U.S. District Court in Los Angeles issued a warrant for Francis' arrest on Tuesday.
But Francis is not in the United States. According to his Twitter account, he's currently at the Casa Amara in Mexico, a luxury resort frequented by the Kardashians.
Francis told CNNMoney that he isn't worried about getting extradited because this is a civil case, not a criminal one. His lawyer brought up the same point.
It's not the first time that Francis has had a brush with the law. He was convicted in 2013 of a misdemeanor assault against a woman and sentenced to 270 days in jail. But Francis hasn't done any time.
"I will clarify that the assault conviction was a misdemeanor and it is still being appealed," said Francis, in an email.
Related: Girls Gone Wild founder Francis files for Chapter 11
Francis made millions through Girls Gone Wild, a series of softcore videos in which young drunk ladies were coaxed into disrobing for the camera.
But he's had a lot of legal trouble along the way, including tax battles and lawsuits.
He owed money for gambling losses to Steve Wynn, founder of the casino empire Wynn Resorts (WYNN). Wynn sued Francis for making unflattering remarks about him (he has continued to do so on Twitter (TWTR).)
Wynn won the case and Francis filed for bankruptcy protection. Girls Gone Wild had less than $50,000 in assets and owed $16 million -- including a debt of $10.3 million to Wynn.
Despite all his financial and legal challenges, Francis seems to lead a luxurious life in Mexico with his girlfriend and two young children, which he chronicles on Twitter (TWTR). He did not immediately answer an email from CNNmoney asking him to explain how he manages to afford such a lifestyle.
Girls Gone Wild still exists. The business was recently purchased by investors and continues to operate.