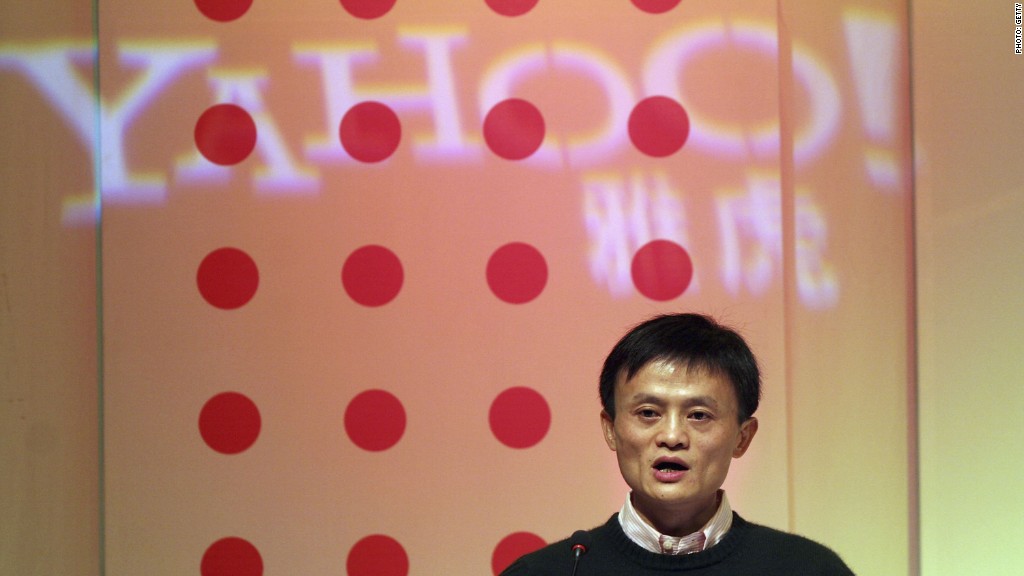 Yahoo said that IRS won't be taxing the spinoff of its giant Alibaba stake. That means the major drop in Yahoo's shares on Tuesday was likely an overreaction.
Shares of Yahoo (YHOO) rebounded a bit Wednesday in premarket trading after tanking 8% Tuesday afternoon.
Yahoo's stake in Alibaba was valued at $40 billion when it was filed with the IRS earlier this year. Spinoffs are typically tax-free, and investors have been expecting a nice payday this fall, when the spinoff is set to be completed.
But an IRS official said Tuesday that the tax-collecting agency is mulling changes to the way it taxes spinoffs. Speaking at a D.C. Bar Association event, Isaac Zimbalist, the IRS Office of Associate Chief Counsel's senior technician reviewer, said that companies' requests that were already filed with the IRS will be honored under the old rules, according to Bloomberg. But as the IRS considers changes, Zimbalist said the agency wouldn't be processing new spinoff requests.
What wasn't clear on Tuesday was what would happen to companies like Yahoo, which filed a pending request but hasn't yet completed its spinoff.
On Wednesday, Yahoo said any potential new IRS rules wouldn't affect its Alibaba spinoff.
"Yahoo understands that the IRS's statement is not specific to Yahoo's planned Q4 2015 spin-off of its remaining stake in Alibaba Group and Yahoo Small Business, reflects no change in applicable law, and does not affect previously filed ruling requests," the company said in a blog post Wednesday morning. "Yahoo continues to work toward completing the planned spin-off in Q4 2015."
Yahoo's shares rose 2% in premarket trading.