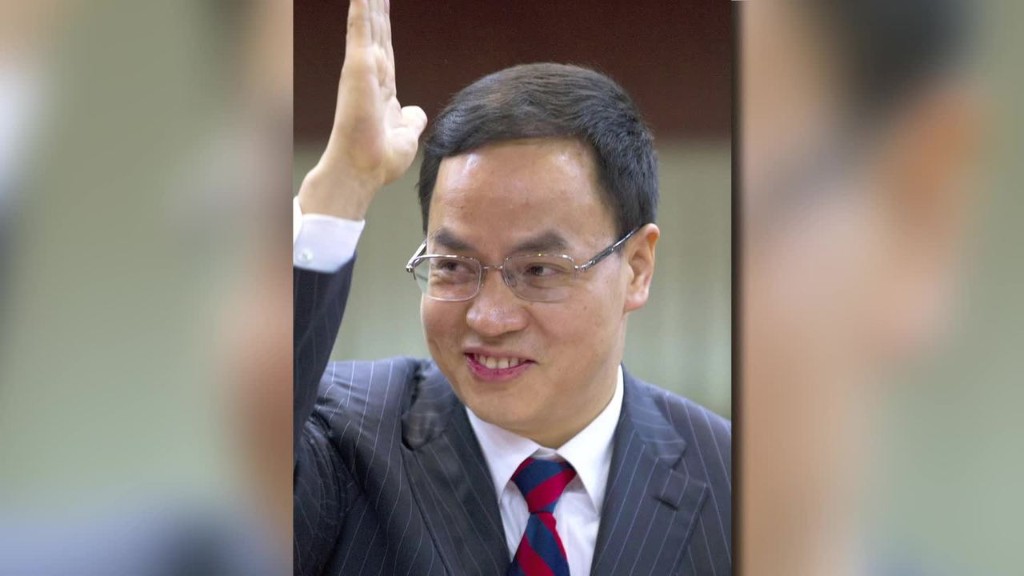 Turns out China's richest man upped his bet that shares of his solar company would take a tumble -- just five days before a massive crash.
Li Hejun increased his short position by 796 million shares in Hanergy Thin Film Solar on May 18, according to a stock exchange filing on May 18.
He also purchased an additional 26.4 million shares at an average of HK$7.28 ($0.94) -- roughly what the shares were trading at that day.
Investors taking a short position borrow shares to sell, betting they'll turn a profit by buying back the shares once prices drop.
This revelation about Li's holdings only raises more questions around what exactly happened to Hanergy.
On Wednesday, shares crashed 47% in just over an hour, before trading was halted. The company's market value tumbled by $19 billion, and Li, who held over 80% of the company, was estimated to have lost as much as $15 billion, according to data compiled by CNNMoney.
Related: China's richest man lost $15 billion in one hour
The plunge occurred as the company's annual shareholder meeting was taking place -- which Li never attended. He was instead at the opening of Hanergy's new clean energy exhibition center, according to a company spokesman.
Before Wednesday's tumble, Hanergy's shares had surged over 600% in the past year, making it seven times bigger than First Solar, the top U.S. solar firm. At its peak in April, the company was valued at over $45 billion, making it bigger than Sony, and allowing Li to climb up the ranks to become China's richest man.
But Hanergy's massive rise to the top spurred questions over market manipulation. More worries were raised when the company said 60% of its sales came from its parent company, Beijing-based Hanergy Holding Group. Li is also chairman of the parent.
Hanergy has not commented on the market loss, and shares remain suspended from trading in Hong Kong.
A company spokesperson didn't immediately respond to a request for comment on Li's holdings.