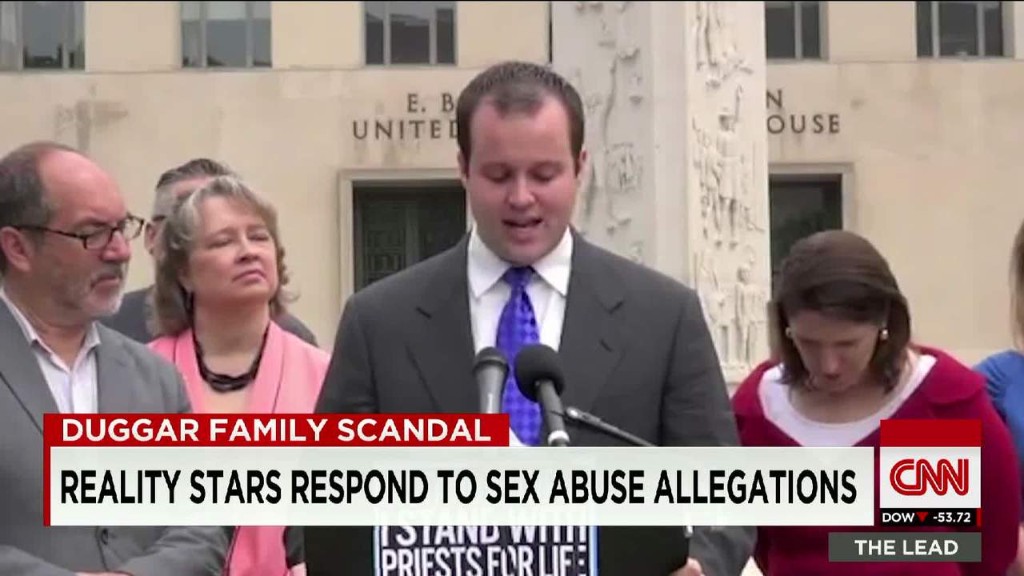 The popular reality TV show "19 Kids and Counting" was yanked off the air Friday following revelations that one of the show's stars had molested several girls when he was a teenager.
TLC, which has televised the show since 2008, decided it would not be appropriate to continue showing repeats amid news coverage of the scandal. Earlier in the day on Friday, General Mills had said it would pull all of its planned ads from the show.
"Effective immediately, TLC has pulled all episodes of '19 Kids and Counting' currently from the air," the channel said. "We are deeply saddened and troubled by this heartbreaking situation, and our thoughts and prayers are with the family and victims at this difficult time."
The channel's move came one day after Josh Duggar, who is now 27, apologized in the wake of an In Touch Magazine report that he had molested the girls when he was 15.
Some of the girls were family members.
"Twelve years ago, as a young teenager I acted inexcusably for which I am extremely sorry and deeply regret. I hurt others, including my family and close friends," Duggar said in a post on Facebook.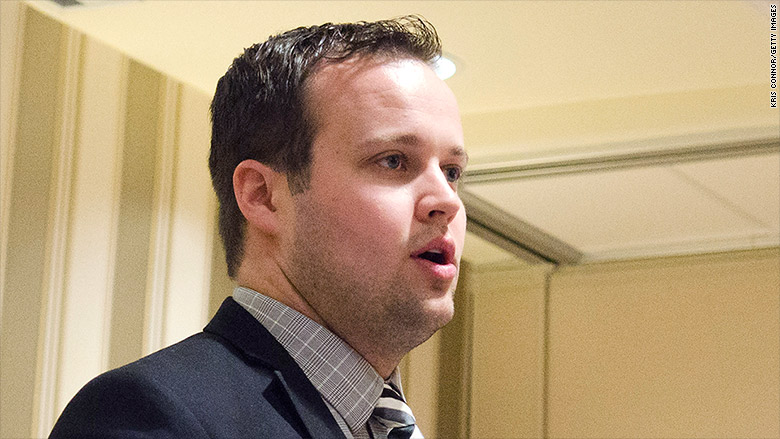 "19 Kids" are frequently repeated by TLC; there happened to be a marathon on Thursday evening as the molestation claims became national news.
On social networking sites, there was outrage about the marathon of episodes. On Friday morning, TLC decided to replace several scheduled repeats of "19 Kids" with another popular franchise, "The Little People." Then, on Friday afternoon, it said it would yank all the forthcoming reruns, as well.
"This is a family in crisis. It's no time for a television show," a TLC executive said on condition of anonymity.
Related: Josh Duggar on child molestation accusation: I acted inexcusably
But the executive pointed out that "19 Kids" was not being canceled, merely put on the shelf for the time being.
So will TLC and its parent Discovery Communications will continue with the show? There is no answer.
Many observers are asking what TLC knew and when. Could the show's producers -- particularly at the production company Figure 8 Films -- have been completely unaware of the family secret?
"We consider ourselves 'caretakers' of these people's stories," the production company's web site says.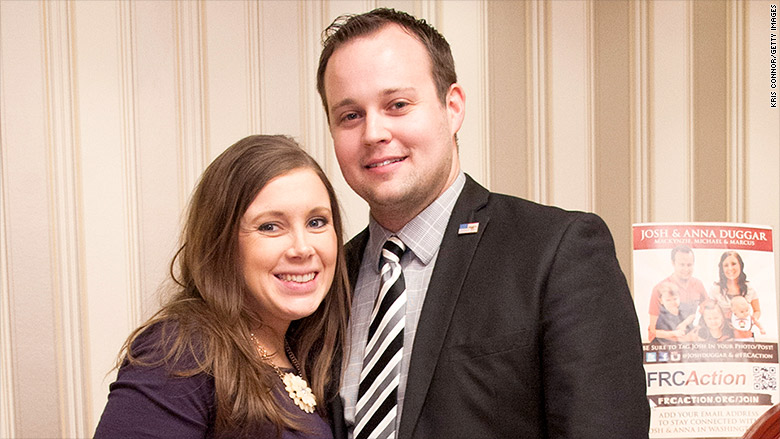 "This is the recurring problem with reality TV: The very source of its appeal — this isn't fiction, it's real life, true and unscripted! — is what makes it more vulnerable when confronted with scandal," Yahoo TV critic Ken Tucker wrote Friday.
Tucker wondered, "How does one look at Josh now, and not wonder about his actions? How does one look at the cheery faces of Jim Bob and Michelle and not think about about the degree of their complicity in keeping this 'storyline' — for that's what all real events become in this TV genre — suppressed?"
"19 Kids" is a part of the foundation of TLC, a channel known for family friendly reality shows.
"At the core of TLC, viewers find families of all shapes and sizes," the channel told advertisers last month. "As the next generation from some of TLC's most popular series - including 19 Kids and Counting and Little People, Big World - get married and create families of their own, viewers are responding and taking the exciting journey with them."
TLC said last February's eighth season premiere of the show was its highest-rated premiere yet.