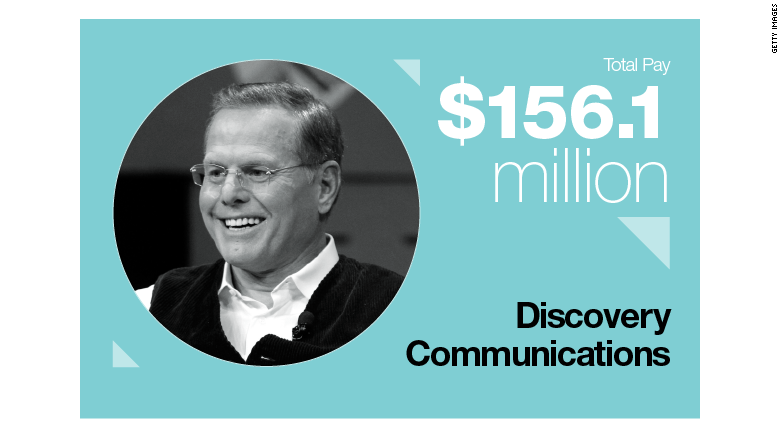 Cable company Discovery Communications did not have a good 2014. The stock lost nearly a quarter of its value.
But despite that, Discovery (DISCA)'s David Zaslav is the highest-paid CEO in corporate America. His total compensation was worth $156.1 million last year -- up from $33 million in 2013.
Discovery isn't off to a great start to 2015, either. The stock is down another 4% so far this year.
And the recent Josh Duggar scandal is another headache for the company, which owns the TLC network that airs the Duggar family's "19 Kids and Counting" reality show.
So why is Zaslav making so much when shares have tanked for nearly 19 months and counting?
Discovery is not just underperforming the market. It's also done worse than other independent cable stocks AMC Networks (AMCX), Starz (STRZA) and Scripps Networks Interactive (SNI).
Related: Who were the top paid CEOs last year?
The company was not immediately available for comment. But to be fair, Discovery's stock has more than quadrupled (a gain of over 300%) since Zaslav took over as CEO at the start of 2007.
Discovery acknowledged Zaslav's successful track record over the long haul when disclosing his pay package, which was part of a 6-year contract extension.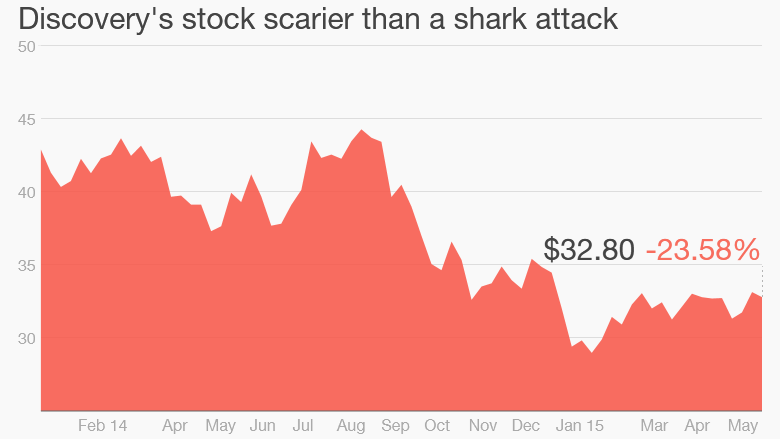 But Discovery added that a huge chunk of his compensation is in the form of restricted stock. It's not as if he got a check for $156.1 million at the beginning of the year.
"This contract rewards Mr. Zaslav for the value he has created and the continued strategic direction he provides and requires sustained performance over time for that award to have value," Discovery said in an SEC filing.
So will Discovery put up the kind of "sustained performance" that's needed in order for Zaslav to really cash in big? That remains to be seen. Ratings have to turn around.
Related: TLC yanks '19 Kids and Counting' episodes
For the full year, analysts are expecting Discovery's overall sales to rise 4% -- lower than AMC and Starz.
Discovery, which also owns Animal Planet, the Oprah Winfrey Network and, of course, the Discovery Channel, has posted sluggish advertising revenue growth in the U.S. lately.
Ad sales for its domestic channels were up just 2% last year and increased only 1% in the first quarter of this year.
Discovery said "lower delivery" -- which is industry jargon for lower ratings -- was the main reason for the weak ad growth.
"There have been concerns about ratings. The advertising numbers have been pretty bad," said Brian Wieser, an analyst with Pivotal Research Group.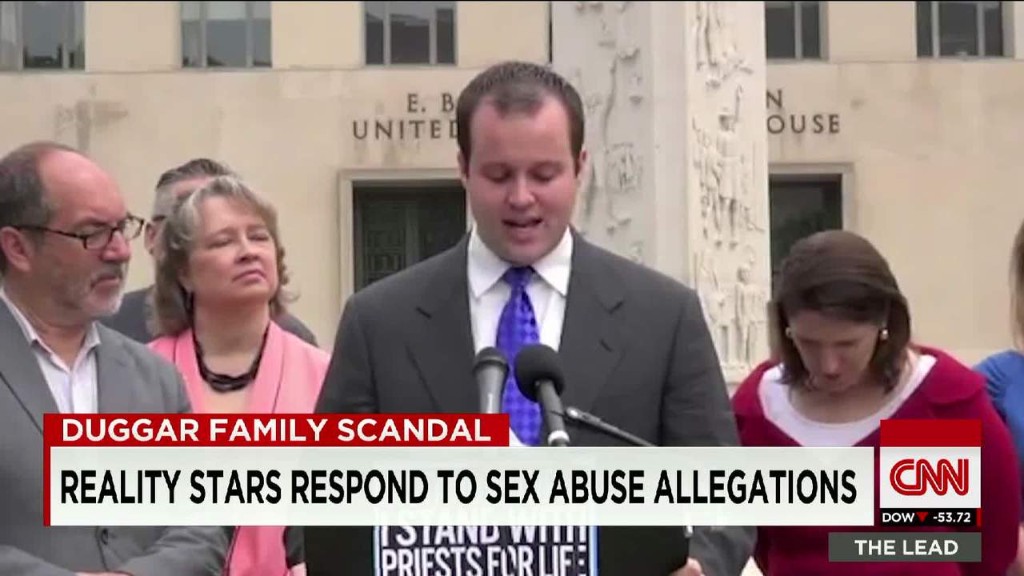 The loss of "19 Kids and Counting" -- whether it's just temporary or winds up being permanent -- could be another blow for TLC.
Discovery has had ratings challenges on its namesake channel as well.
"Shark Week" continues to be a huge success -- the latest kicks off on July 5.
Related: 'Shark Week' becomes 'Summer of the Shark'
But other events, such as Nik Wallenda's tightrope walking special in Chicago last November, have been flops.
The channel also was criticized for its silly "Eaten Alive" show -- which promised (but failed) to show a man getting swallowed by an anaconda.
Discovery did a lot better overseas in 2014, with ad revenue up 28%. But the strong dollar had a significant impact on the first quarter's results. So that's another big concern for the rest of the year.
Wieser actually thinks the stock is worth buying now because it has fallen so much. But he recognizes that there are many risks. He said that consolidation in the cable business is an issue for Discovery and other smaller cable network owners.
The announcement that Charter Communications (CHTR) plans to purchase Time Warner Cable (TWC) is the latest example of mergers reshaping the television business.
It may be more difficult for companies like Discovery to negotiate for favorable distribution terms since it is dealing with increasingly larger cable and satellite providers. (AT&T (T) is in the process of buying DirecTV (DTV).)
Another concern? Is Discovery's reality programming a good fit for the increasingly streaming, binge-watching world we live in?
Netflix (NFLX) removed Discovery shows in October after their contract expired. Zaslav said at an investing conference late last year that the two companies are trying to negotiate a new deal.
Discovery did announce a new streaming partnership with Hulu in December though.
So Zaslav has his work cut out for him if he wants to prove to Wall Street that he's worth that $156.1 million pay package.