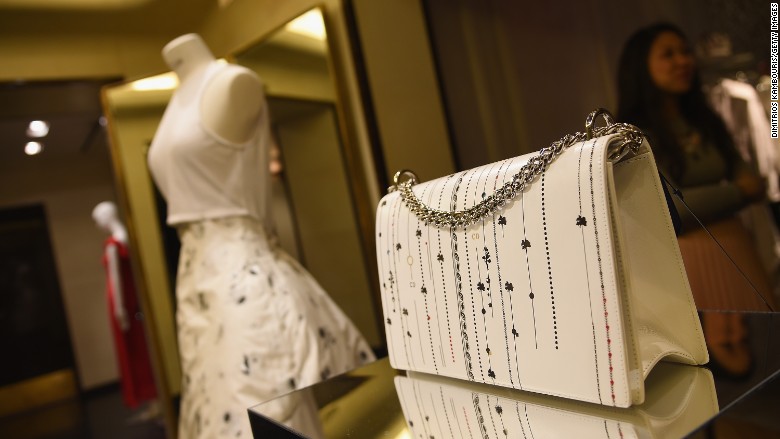 Being rich doesn't come cheap. Especially for 1%er stay at home moms.
"Glam SAHMs," a termed coined in Wednesday Martin's new memoir about living among chic Manhattan mommies, are spending what she tallies as tens -- if not hundreds -- of thousands of dollars each year to tame their hair, faces and bodies into perfection.
The women she described in "Primates of Park Avenue" are mostly 30-somethings who hold degrees from the country's top schools. They're also married to "Masters of the Universes," and according to Martin, they've forgone the workplace in order to act like CEOs of their Upper East Side homes. They're dripping in of-the-moment designer clothes, bags and shoes, exercised "to a razor's edge," and anxiously hoisting their private school children and themselves up high society's social ladder.
All that social jockeying and tight ship-running comes at a price. Based on her interactions and observations with about 100 Glam SAHMs over the course of six years living among them on the Upper East Side, Martin detailed the annual head-to-toe cost of their self-maintenance, from head to toned body to stiletto.
Here's how she breaks it down and what it amounts to every year:
Hair and scalp
Haircut & color (5x / yr @ $500) $2,500 and blowout (weekly @ $70 per, incl. tip) $3,500 = $6,000
Hair & makeup stylist for events (10x / year @ $150) = $1,500
Consult and follow-up with specialist who does not accept insurance, regarding hair loss due to color, stress, hormones, and/or autoimmune issues caused by stress and hormones = $2,000
Face
Quarterly Botox, Restylane, and fillers ($1,000 x 4) = $4,000
Monthly peel ($300 x 12) = $3,600
Monthly facial ($250 x 12) = $3,000
Monthly brows: waxing, tweezing, surgaring, or stringing ($50 x 12) = $600
Laser (for sun damage, collagen stimulation, etc.) = $2,500
Facial skin-care products (cleanser, moisturizer, serum, sunblock, eye cream) = $1,500
Facial makeup = $1,000
Body
Exercise classes = $3,500
Personal trainer = $7,500
Nutritionist = $1,500
Juice cleanses = $3,500 if weekly
Mani/pedi = $2,000
Massage = $9,000 if weekly
Spray tan = $500
Spa getaway/s = $8,000 if biannually
Plastic surgery incl. breast augmentation, lipo = wild-card items
Wardrobe
Seasonal, Fall/Winter = $3,000-$20,000
Seasonal, Spring/Summer = $3,000-20,000
Events = $5,000 - $20,000
Resort wear, Hamptons = $5,000
Resort wear, Palm Beach = $5,000
Resort wear, Aspen (ski jacket, pants, hat/s, gloves) = $2,500
Shoes/boots = $5,000-$8,000
Bags = $5,000-$10,000
All told, Martin's low-end estimate for what a glam SAHM spends on her own outward upkeep each year is about $90,000. On the high end, it can add up to $150,000.