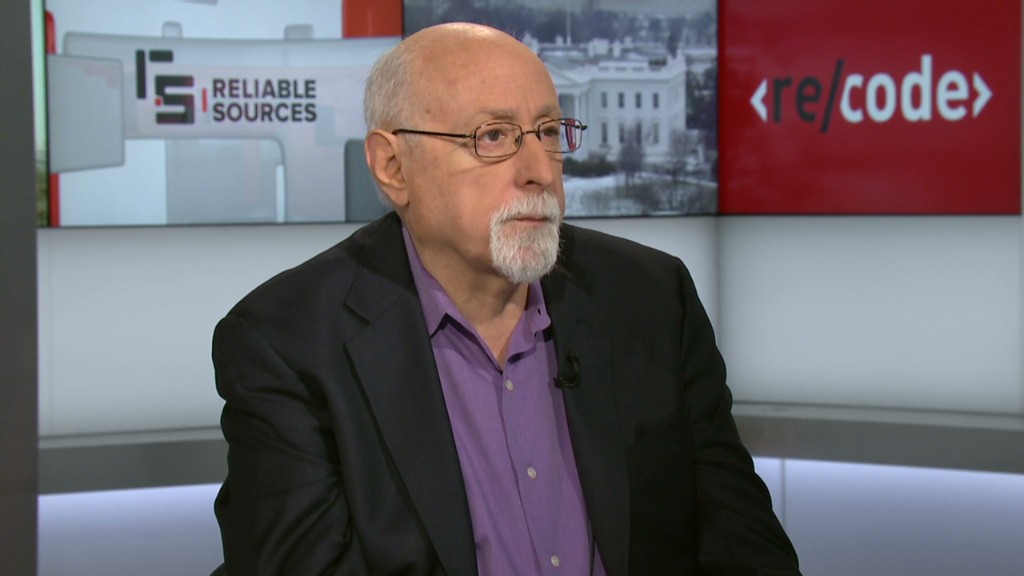 Sixteen months after launching Re/code, Kara Swisher and Walt Mossberg are selling their technology news site to Vox Media.
The terms of the all-stock deal were not disclosed. But Swisher and Mossberg said in a blog post that they will continue to run Re/code "with editorial independence."
The sale of the widely-admired news site may reflect the difficulties that Re/code had in "scaling up:" achieving high enough traffic levels to impress advertisers.
"Like a lot of start-ups, they got to a point where they could either invest in scaling up on their own, or work with someone who already has," Vox Media CEO Jim Bankoff said in a telephone interview.
Bankoff said that Re/code "really rounds out our portfolio."
Swisher and Mossberg were not immediately reachable, but in an interview with The New York Times, which broke the news of the sale, Swisher affirmed what Bankoff said about scale.
"Everybody is bigger than us," Swisher said. "It's not a secret that being a smaller fish is really hard."
Vox casts itself as a new-media Time Inc. with a collection of titles like SB Nation, Eater, Polygon, and Curbed. It already has a technology site, The Verge, but Bankoff said it has a consumer bent while Re/code is more business-minded.
Re/code, he said, will continue to seek an "elite, C-suite audience."
Conferences are a key part of Re/code's business. In fact, the sale was announced just as the acclaimed Code Conference was about to begin at a resort south of Los Angeles.
"I think we can learn from" their conference business, Bankoff said, "and over time -- not immediately, but over time -- extend it into other areas as well."
He also said that Re/code would benefit by hooking into Vox's publishing platforms.
January 2014: Re/code - New site launched by AllThingsD founders
The announcement is a somewhat surprising turn of events for Swisher and Mossberg. The pair of prominent technology journalists built the web site and conference business AllThingsD within the Dow Jones division of Rupert Murdoch's News Corporation.
Swisher and Mossberg wanted more control, so they split with Dow Jones at the end of 2013 and lined up investors for Re/code.
"They gave us a ton of autonomy," Mossberg said of Dow Jones at the time, "but ultimately there are some things you just need to have your own business to do, and that's what we're doing."
Re/code's primary backers were NBC News and the media executive Terry Semel.
NBC News is owned by Comcast, which is already an investor in Vox through its Comcast Ventures arm.
Bankoff said in the phone interview that he spoke with Swisher and Mossberg about a possible deal back when they were planning to exit Dow Jones.
"The timing wasn't right," he said. "We kept the conversation open since then. Now the timing's right."