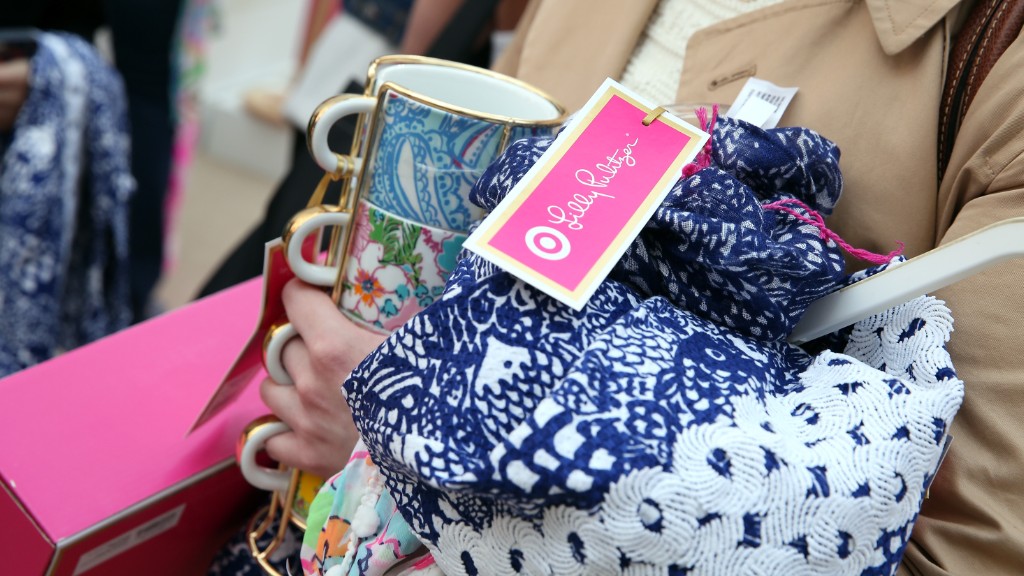 Outrage erupted on the Internet Tuesday around the issue of fat shaming and office decency.
The scuttlebutt hit Twitter and other social media after a photo of a Lilly Pulitzer employee's insensitive office display were published online by New York Magazine.
She had hung cartoons in the office that denigrated fat people along with insulting, hurtful captions.
"Just another day of fat, white, and hideous...you should probably just kill yourself," read the text next to one drawing of what appears to be an overweight woman.
Another read: "Put it down, Carb Face."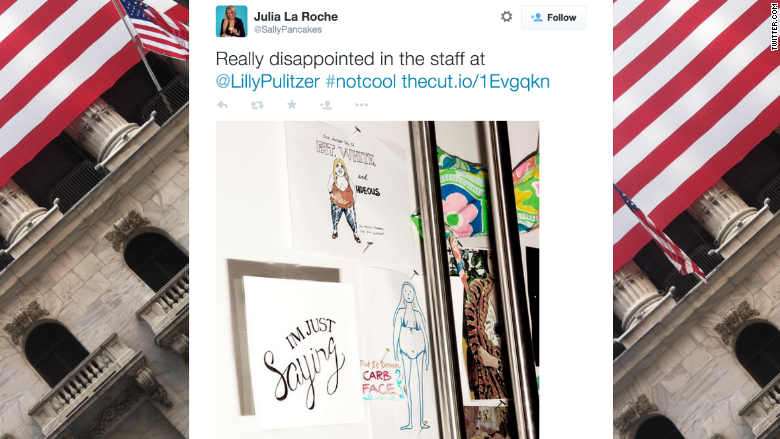 The Palm Beach-inspired apparel company is known for its bright dresses and bold patterns and is popular with the preppy crowd.
The cartoons appear to be pinned to a wall inside Lilly Pulitzer's main office outside Philadelphia. They were captured in a photo taken for a New York Magazine online slideshow: "Inside Lilly Pulitzer's Pink-and-Green Headquaters." It features the office, dubbed "The Pink Palace," and some employees wearing, of course, the company's hard-to-miss apparel.
The fat-shaming cartoons were captured in one of the 27 photos posted.
The illustrations were the work of one individual and were posted in her personal work area, Lilly Pulitzer (OXM)spokeswoman Jane Schoenborn said in a statement.
"While we are an employer that does encourage people to decorate their own space, we are a female-dominated company and these images do not reflect our values. We apologize for any harm this may have caused," she said.
The apology came after the Twitter-sphere erupted with harsh criticism.
Some called the fat-shaming cartoons "hateful" and attacked the company for creating a culture where displaying these kinds of drawings might be OK.
"You've kissed a client base goodbye," posted Twitter user Hannah May.