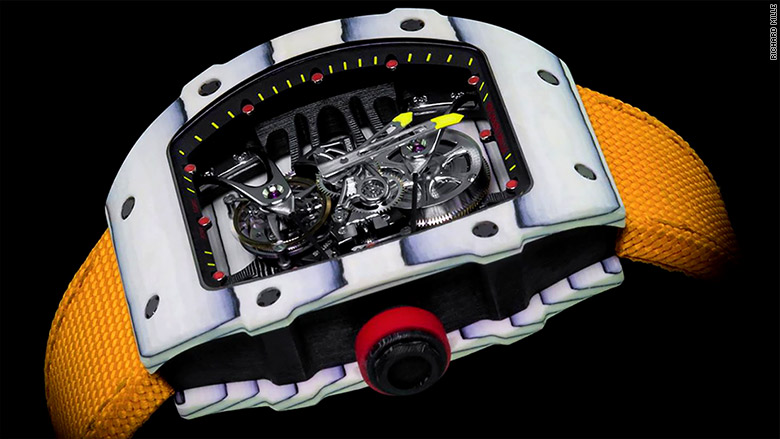 Rafael Nadal has a new $850,000 watch to help him keep track of time as he seeks a tenth French Open title.
The remarkable timepiece, called the RM 27-02 Tourbillon, was made specifically for the Spanish tennis star by Richard Mille for the 2015 Roland Garros tennis tournament this week in Paris.
Nadal was one of the first professional tennis players to wear a watch on the court. He's been an official Richard Mille "ambassador" since 2010, along with golfer Bubba Watson, F1 driver Felipe Massa and actress Natalie Portman.
Only 50 of the Nadal watches have been made. The remaining 49 are reportedly being sold at 734,000 Swiss franc, or nearly $850,000, a pop.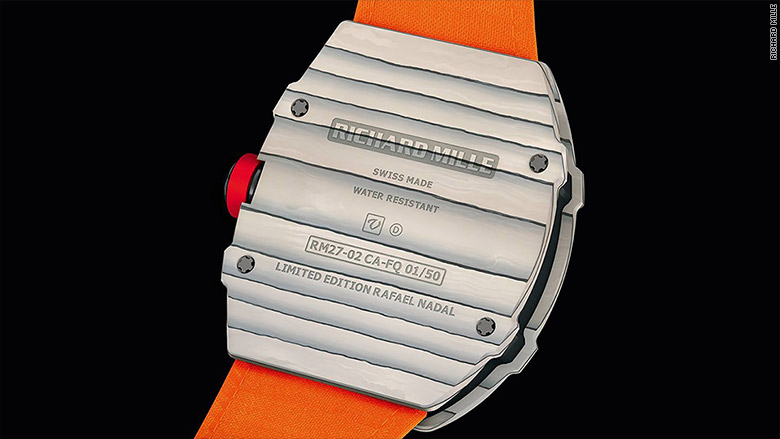 The price tag reflects the watch's unique features, including its so-called Tourbillon, or whirlwind, mechanics. The complex, gravity-defying tangle of tiny gears and springs is virtually unheard of in sports watches.
Related: Tag Heuer to make Google-powered smartwatch
In addition to its precision movement, the watch is designed specifically to meet the needs of a pro athlete. It's ultra light weight and thin, so Nadal will hardly notice it's there.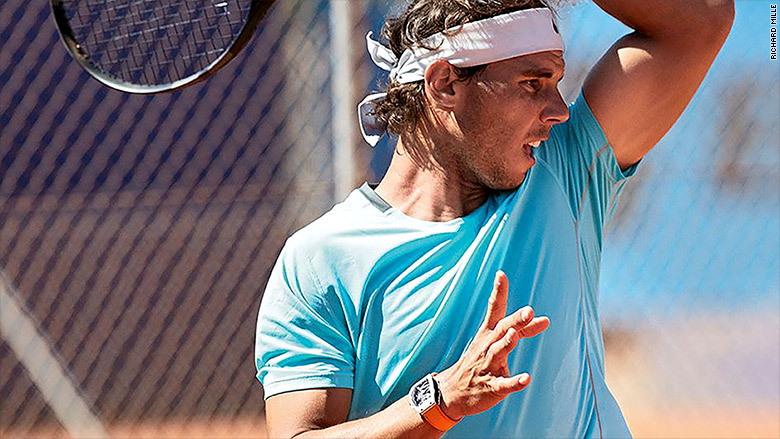 It also needs to be tough enough to keep on ticking while taking the repeated shocks Nadal puts it through on court.
The watch is made with titanium and carbon materials used in racecars, helicopters and sailboats.
The "skeletonized" movement is capable of withstanding forces in excess of 5,000 G, according to Richard Mille. To put that in perspective, a Formula 1 racecar driver can experience up to 6 G of pressure.
And yes, the RM 27-02 Tourbillon also tells time.