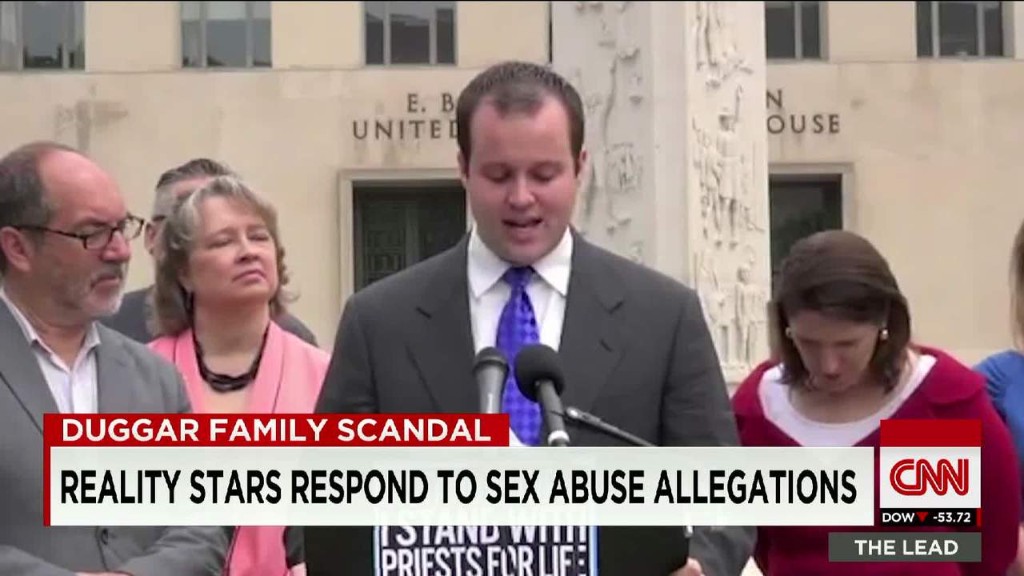 TLC's "19 Kids and Counting" has lost more than a dozen sponsors since one of the show's stars, Josh Duggar, admitted last week that he had molested several girls when he was a teenager.
Companies including Ace Hardware, ConAgra foods, Party City, BEHR Paint, Pure Leaf Ice Tea, Ricola, Firehouse Subs, Pizza Hut, Sherwin-Williams paint, Crayola, Allstate Insurance, and King's Hawaiian have pulled their sponsorship from the reality TV show, which has run on the network since 2008.
Those companies join Walgreens, General Mills, Payless ShoeSource, and Choice Hotels who have previously said they were yanking their ads from the show.
Each of these companies took to social media to explain to fans and consumers that they were ending sponsorship of the show.
"We share your concern for the safety of children and have no plans to air Crayola commercials during future episodes," Crayola tweeted Wednesday.
Duggar, who is now 27, apologized last week following an In Touch Magazine report about the molesations.
Related: '19 Kids and Counting' episodes yanked over scandal
"Twelve years ago, as a young teenager I acted inexcusably for which I am extremely sorry and deeply regret. I hurt others, including my family and close friends," Duggar wrote on Facebook last week. "I would do anything to go back to those teen years and take different actions. In my life today, I am so very thankful for God's grace, mercy and redemption."
In response, on Friday TLC pulled all episodes of "19 Kids" from the air saying, "We are deeply saddened and troubled by this heartbreaking situation, and our thoughts and prayers are with the family and victims at this difficult time."
The network and parent company Discovery Communications have not yet indicated if the show will return.
With so many sponsors pulling away from the show, the channel finds itself on the defensive dealing with an advertising exodus.
TLC did not immediately respond when asked for comment.