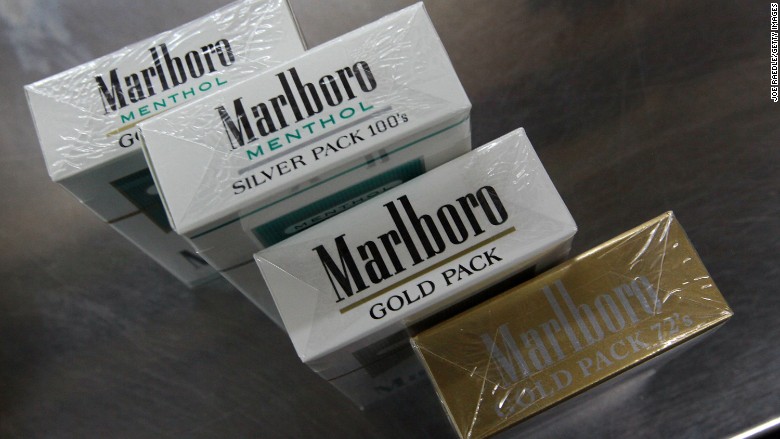 Holy smokes! The Marlboro brand is holding its own even as more countries ban or limit tobacco marketing.
For the 10th year in a row, Marlboro has made the annual ranking of the world's most valuable brands published by BrandZ, and compiled by consultancy Millward Brown.
In the latest survey, released Tuesday, the Marlboro brand was valued at $80 billion, or 19% more than a year ago. That's No. 10 in the world and more than Facebook (FB) and Amazon (AMZN).
The crackdown on cigarette marketing may actually help Marlboro by making it harder for other companies, with less well known brands, to break through.
"[The advertising bans and marketing limits] puts a very effective barrier for other brands to increase awareness among the smoking population," said BrandZ's global valuation director Elspeth Cheung. "Marlboro [is] a leader with a strong heritage ... This heritage has helped it remain a prominent brand today."
Related: The 10 most valuable brands in the world
According to American parent company Altria (MO), Marlboro has been the largest cigarette brand in the U.S for the last 35 years. It has 44% market share in the U.S., making it larger than the next 10 cigarette brands combined.
The BrandZ valuation includes the value of the Marlboro brand both in the U.S. and abroad. Phillip Morris International (PM) is in charge of selling Marlboro products outside the U.S. Philip Morris International was spun off from Altria back in 2008.
Both companies reported selling a combined 391 billion Marlboro cigarettes last year.