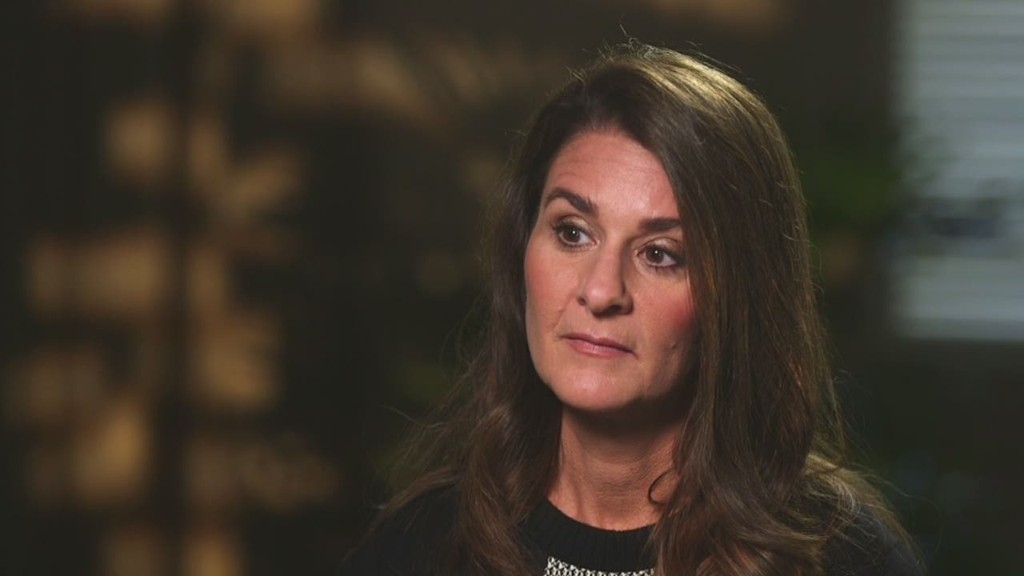 Here's a twist ... workers with college or advanced degrees saw their wages slip last year, while those with less education fared better.
Workers with bachelor's degrees saw their average hourly wage drop to $29.55 in 2014, down 1.3% from a year earlier, according to an Economic Policy Institute analysis of Labor Department data. Those with advanced degrees saw their earnings fall 2.2% to $38.20.
Meanwhile, the hourly income of those with high school degrees or some college courses under their belt remained essentially flat at $16.46 and $18.14, respectively.
Those who didn't finish high school saw a 0.6% bump in pay to $12.31 an hour.
Just why this is happening isn't clear, but economists have their theories.
Cities and states have been boosting the minimum wage, which generally lifts the earnings of the least educated, said Elise Gould, senior economist at the Economic Policy Institute.
Related: More than half of middle-class kids fail to earn bachelor's degrees
The fact that college grads' wages are slipping could signify two things, experts said.
The first is that there may not be as much of a skills shortage as is commonly thought, Gould said. True, America has enjoyed relatively strong job growth over the past year or two, but it's been very broad based. There haven't been as many jobs created that require college or graduate degrees.
Second, younger Americans are more likely to complete college so the pool of workers with bachelor's degrees is expanding, said William Emmons, economist at the Federal Reserve Bank of St. Louis. Recent grads, however, are receiving lower salaries so they are pulling down the overall average.
Recent grads, ages 21 to 24, are making 2% less than they were in 2007 and 2.5% less than in 2000, according to an Economic Policy Institute report released Wednesday.
And though this year's grads are more fortunate than their peers who finished college in recent years, young grads' job prospects remain weaker than before the Great Recession. The unemployment rate for young grads is 7.2%, compared with 5.5% in 2007. And their underemployed rate -- which also includes those who are working part-time but want full-time jobs and those who've stopped looking actively in the past month -- stands at 14.9%, up from 9.6% in 2007.
Related: The American Dream is a myth, says Nobel-prize winner
Still, taking a longer term view, workers with bachelor's and graduate degrees have fared better than their less educated peers.
Those with graduate degrees have seen their hourly wage return to its level in 2007, when the Great Recession began, while bachelor's degree holders are down just 2%.
But the hourly income of those who've taken college courses are 6% below the 2007 level, while high school grads are earning 3.7% less. Those who didn't finish high school are down 5.2%.
Stagnant wages have been a big problem in recent years. Though the economy has picked up, incomes haven't grown.
"Workers still don't have the bargaining power to bid up their wages," Gould said.