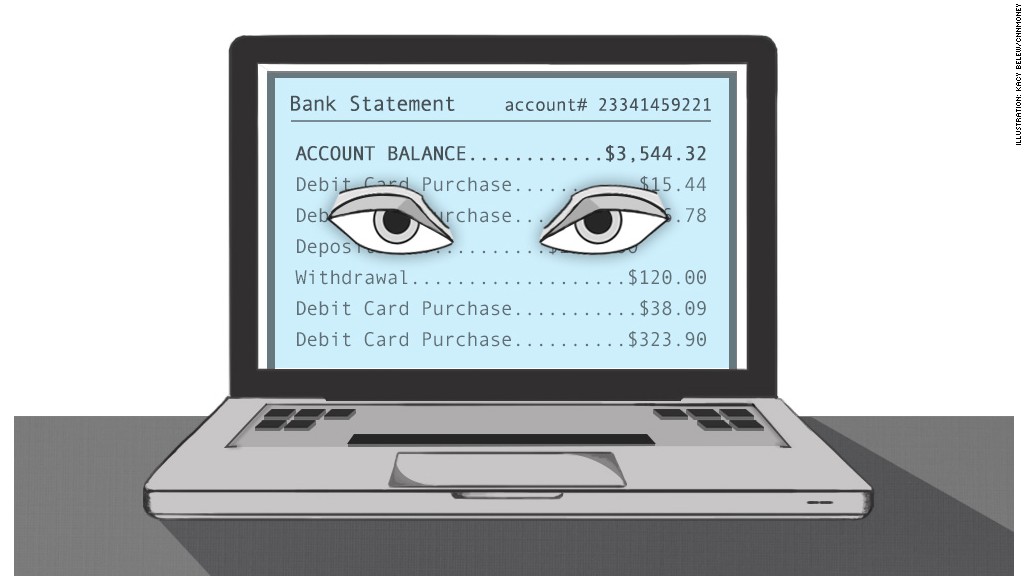 Consumers have a stern warning for banks: Keep our data safe or we're through.
That's according to a survey of more than 1,000 Americans conducted for public relations and communications firm Makovsky by market researcher Ebiquity in March. The survey results will be released later Thursday.
Nearly three-quarters of the survey's respondents said they would likely switch to another financial services provider if their financial or other personal information were stolen by cybercriminals.
"Consumers strongly believe that if their data and personal information is compromised in any way, they probably would pull out their money and move it to another bank," said Scott Tangney, executive vice president at Makovsky.
That could be bad news for big banks given that there have been more and more high-profile data breaches lately.
Related: St. Louis Fed hit by hack
Fortunately, financial firms realize that they must do a better job of protecting their customers.
What the bankers say: Ebiquity also surveyed 227 marketing and communications executives at large and mid-sized financial services institutions. More than 80% of them admitted that fighting cybercrime will be one of the biggest issues they face in trying to restore their reputation with consumers over the next few months.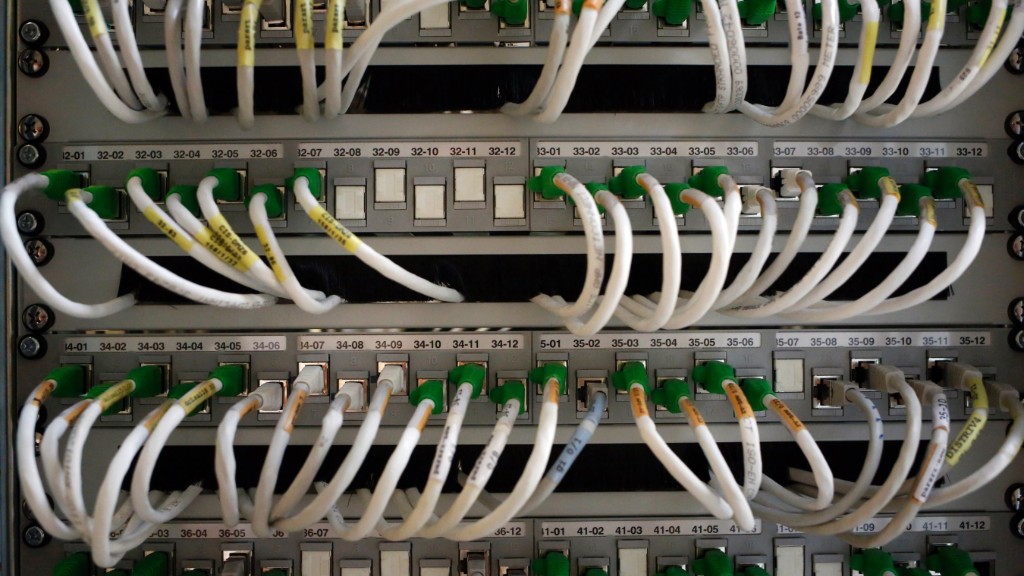 This is the fifth annual survey by Makovsky and Ebiquity about the reputations of banks and other financial firms. It is the first to include the input of actual bank customers.
Tangney said it's not surprising that many average Americans are still wary of the financial sector.
Related: 5 big banks pay $5.4 billion for rigging currencies
Reputation issues: The wounds of the credit crisis and Great Recession are still fresh. And many big banks remain in the headlines because they are paying fines for bad behavior from the recent past.
"The industry's reputation has been stuck in the mud. That's for sure," said Tangney. "A sense of trust seems to be lost almost forever for some customers."
Data breaches like the massive one against JPMorgan Chase (JPM) last year and $1 billion theft from 100 banks uncovered earlier this year don't help matters.
Interestingly, the executives surveyed actually felt that JPMorgan Chase had the strongest reputation of any financial firm. Visa (V) came in second. Wells Fargo (WFC), which had the top reputation last year, fell to third.
But customers said that negative news of any kind about their financial firm was the top reason they would consider looking for another financial provider.
Related: Overdraft fees top $1 billion at the big 3 banks
To put that in perspective, consumers cared more about the reputation of their bank than the fees they charge or the type of mobile technology they offer.
That's a problem for the industry. The financial services executives surveyed estimated that they lost about 17% in revenue last year due to concerns about reputation and poor customer satisfaction.
If there is any good news for banks and other financial firms though, it's that consumers still think they are doing a better job than other industries of keeping information safe.
Trust is key: Only 13% said they trusted the government (i.e. the IRS, Social Security and the Postal Service) the most with their information.
Just 4% indicated they trusted mobile services like Apple Pay, Google Wallet or PayPal. And only 4% trusted retailers and health care -- the two industries that have been the victim of the most high-profile hacks.
But nearly a third of the consumers surveyed said they trust banks, insurers and credit card companies with their information more than other institutions.
Then again, this may not be saying much. Nearly 40% of those surveyed said none of these industries could be trusted.