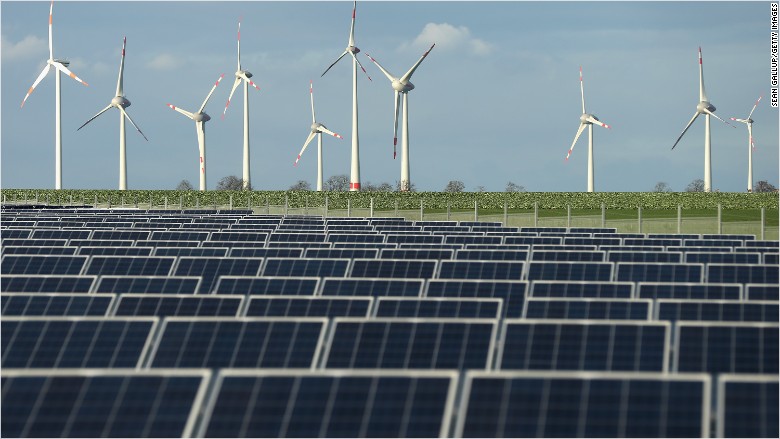 Renewable energy use in the United States hit its highest level last year since the 1930s.
The country used green energy to meet 9.8% of its total energy needs, the Energy Information Administration reported Thursday. Total energy includes power used for homes, buildings, industry, vehicles and other uses.
It was the highest percent of green energy in 85 years when people relied on wood on a much greater scale to heat their homes. Renewable use has grown 5% a year since 2001.
Wind energy has seen the largest growth rate, but it's sill old-school technologies that dominate green energy production. The top seven and the share of the country's overall energy use they make up are:
1. Hydro -- 2.5%
2. Wood -- 2.2%
3. Biofuels -- 2.1%
4. Wind -- 1.8%
5. Waste -- 0.5%
6. Solar -- 0.4%
7. Geothermal -- 0.2%