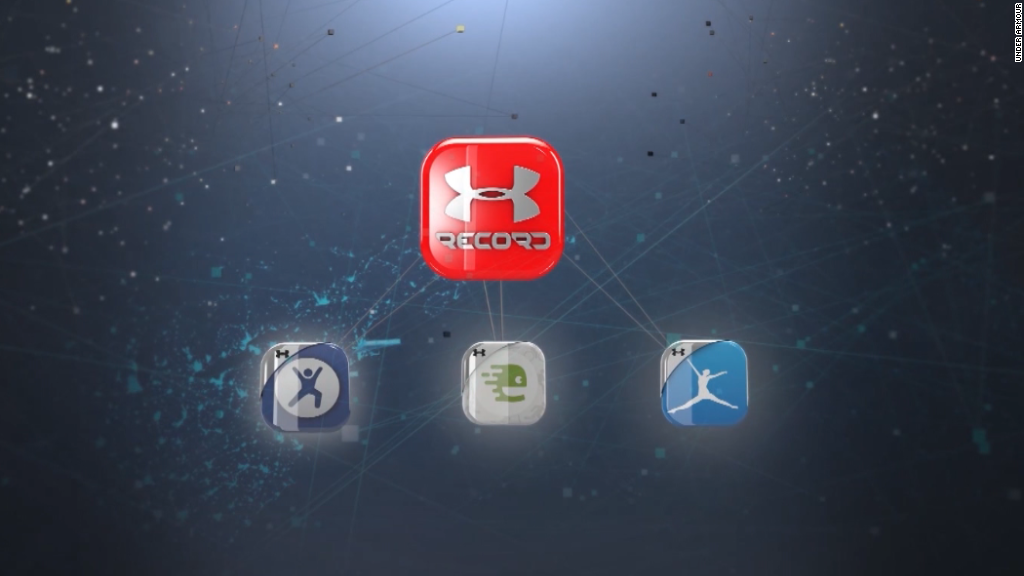 Getting sued just before you want to sell stock on Wall Street is never a good sign. We'll soon find out if it has an impact on the initial public offering plans of Fitbit, the industry leader in fitness tracking wearable technology.
One of Fitbit's key rivals, Jawbone, filed a lawsuit against Fitbit in California earlier this week. Jawbone claims that Fitbit poached employees and stole the company's trade secrets and intellectual property.
Jawbone, which makes the Up line of fitness trackers, is one of many companies trying to gain share in the increasingly crowded wearable market.
Related: Fitbit files for an IPO
In addition to Fitbit and Jawbone, the companies compete with much larger tech firms like Apple (AAPL), Google (GOOGL) and Samsung (SSNLF) as well as GPS maker Garmin (GRMN) and athletic apparel firms Under Armour (UA) and Adidas (ADDDF).
Fitbit says in its IPO filing with the SEC that it has a "leading position in the connected health and fitness device market." It cites figures from research firm NPD that show Fitibt had a 68% share of the fitness activity tracker market in the U.S. last year.
President Obama has even been spotted wearing a Fitibit Surge smartwatch several times this year -- at a college basketball game, a meeting with Ireland's Prime Minister at the White House, and even in an interview with The Wall Street Journal.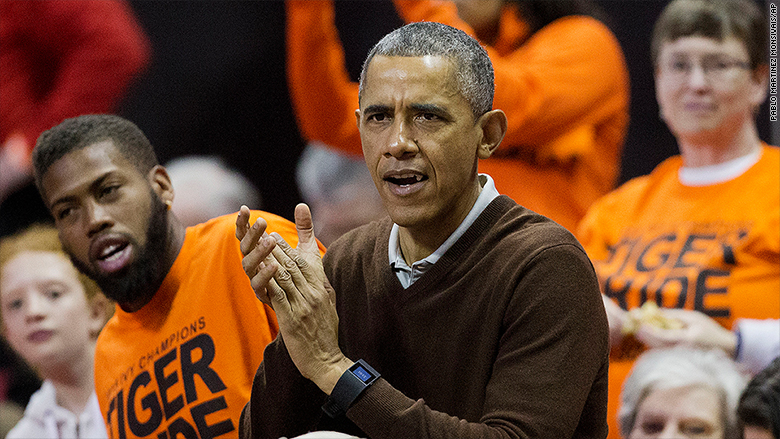 In its lawsuit, Jawbone argues that Fitbit began "systematically plundering" Jawbone employees earlier this year in an attempt to prove to potential investors that it can attract skilled talent and bolster its in-house technology.
Jawbone says Fitibit approached 30% of its workforce and that at least five employees left Jawbone to work for Fitbit -- bringing along trade secrets and business plans with them.
Jawbone quotes an unnamed Fitbit recruiter as saying that it was "Fitbit's objective to decimate Jawbone."
Related: Are smart clothes the next fitness craze?
Fitbit said in a statement that it "has no need to take information from Jawbone or any other company." The company added that it is "unaware of any confidential or proprietary information of Jawbone in our possession and we intend to vigorously defend against these allegations."
And it may be tough for Jawbone to prove that Fitibit all of a sudden decided it needed to hire Jawbone employees en masse to stay on top of the market.
Fitibit reported sales of $745 million in 2014 -- an increase of 175%. The company was also profitable. And in the first quarter of this year, sales more than tripled while profits soared as well.
The company filed to go public earlier this month and plans to list on the New York Stock Exchange under the ticker symbol "FIT." The date for the IPO hasn't been set yet.