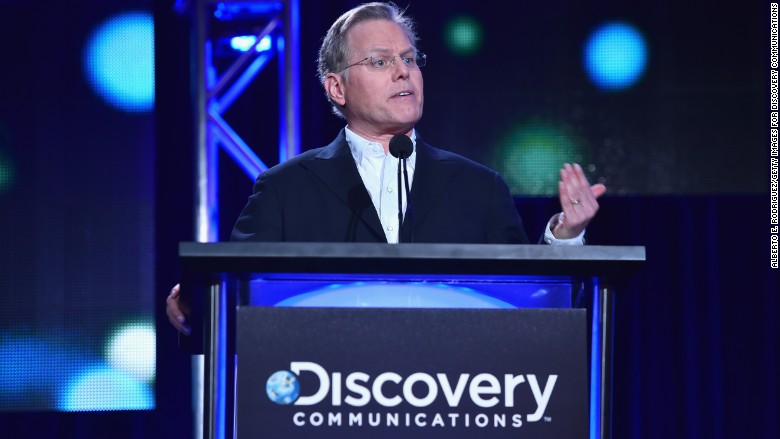 Corporate America is filled with household names, executives whose wealth is often matched by their celebrity. None of them, however, made even close to as much money as David Zaslav last year.
You may never have heard of Zaslav before, but you've likely seen his television offerings.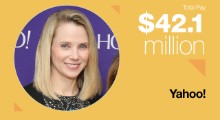 Of the 200 top paid CEOs in America, just 13 are women. Yahoo's Marissa Mayer is no. 1 on the list. Guess it pays to lean in.
The CEO of Discovery Communications (DISCA), Zaslav's portfolio includes TLC, the Oprah Winfrey Network and the Discovery Channel.
When Equilar unveiled its list of the highest-paid CEOs of American companies recently, Zaslav outpaced better-known moguls like Oracle (ORCL)'s Lawrence Ellison, Yahoo (YAHOF)'s Marissa Mayer, JPMorgan Chase (JPM)'s Jamie Dimon, and 21st Century Fox's Rupert Murdoch.
Zaslav, who used to be an adjunct professor at Fordham University, splits his time between New York and Maryland (where Discovery's corporate headquarters are based), and is renowned for his annual star-studded parties.
Zaslav, 55, is known as Zas to his friends, and he has a whole lot of them. The parties he throws at his homes in Manhattan and East Hampton draw a unique mixture of politicians, news anchors, executives and reality show stars.
One in Manhattan brought together former Maryland governor Martin O'Malley, Fox News chairman Roger Ailes, and the tightrope walker Nik Wallenda. Last year in East Hampton, the attendees included New York governor Andrew Cuomo, "American Idol" host Ryan Seacrest, and Zaslav's fellow moguls Les Moonves, Jim Dolan and Barry Diller.
Others in Zaslav's orbit include Oprah Winfrey, a business partner of Discovery's with her OWN cable channel; Goldman Sachs CEO Lloyd Blankfein; and former secretary of state Colin Powell.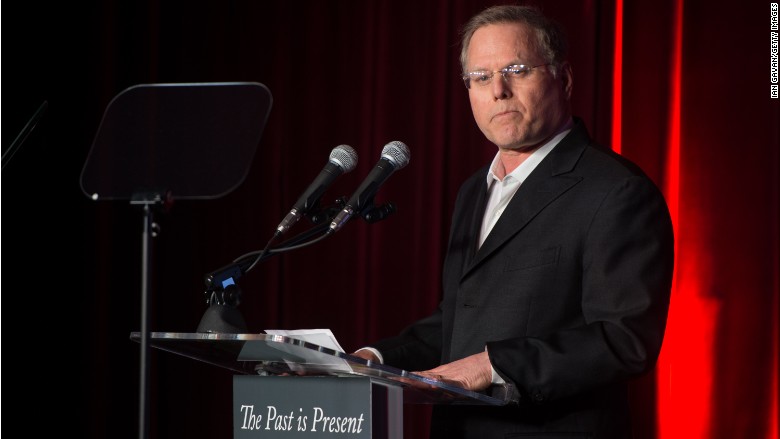 Last year, Zaslav raked in $156.1 million -- $44.2 million more than the next executive, Liberty Global's Michael Fries. Zaslav's total compensation made him the highest-paid CEO since Apple's Tim Cook made more than $370 million in 2011.
It helps that Zaslav has been extremely successful at the helm of Discovery. Since he took over as CEO in 2007, the company's stock has increased more than 300%. And Zaslav managed to improve his compensation by way of a new contract he signed last year. The contract, which runs until 2019, included a base salary of $3 million and more than $6 million in bonuses. The rest of Zaslav's hefty package is in the form of stock and options.
It helps that Zaslav works for a man with a reputation of paying his executives generously.
John Malone, the so-called "king of cable" and chairman of Liberty Media, sits on Discovery's board. (Discovery was spun off from Liberty in 2005.)
Zaslav, Fries and Liberty Media's Gregory B. Maffei are all a part of Malone's corporate empire, and all ranked in the top 10 of Equilar's list.
After Zaslav inked his new contract last year, Malone hailed the expansion of Discovery's "reach and relevance."
"We look forward to working with David to do more of the same over the next six years," Malone said at the time.
To do that, and keep his pay package at its current lofty level, Zaslav will have to respond to a series of recent setbacks. The vast majority of Zaslav's 2014 compensation -- $145 million -- came in stock and options, making his compensation largely contingent on the performance of the company's stock. The stock has struggled as of late.
While Zaslav had a lucrative year, Discovery's stock lost 24% of its value in 2014. It's down 4% so far this year, and the company's advertising revenue has increased only marginally in the last year. And Zaslav is currently wrestling with a tricky dilemma surrounding one of its most popular programs, "19 Kids and Counting."
Nevertheless, Martin Pyykkonen, managing director of equity research at Rosenblatt Securities, remains bullish on Discovery. He just gave the company's stock a "buy" rating, pointing to a methodical foreign expansion that included last year's acquisition of Eurosport.
Pyykkonen said that expansion has been a hallmark of Zaslav's time at Discovery. Zaslav's value going forward, Pyykkonen said, will be determined by how effectively Discovery makes its content available in the digital world. Netflix removed Discovery's programming last fall, prompting Discovery to partner with Hulu in December.
"Time will tell who's made the smartest decision," Pyykkonen said. "David's report card isn't really due in the next year. There's not a quick answer to this."