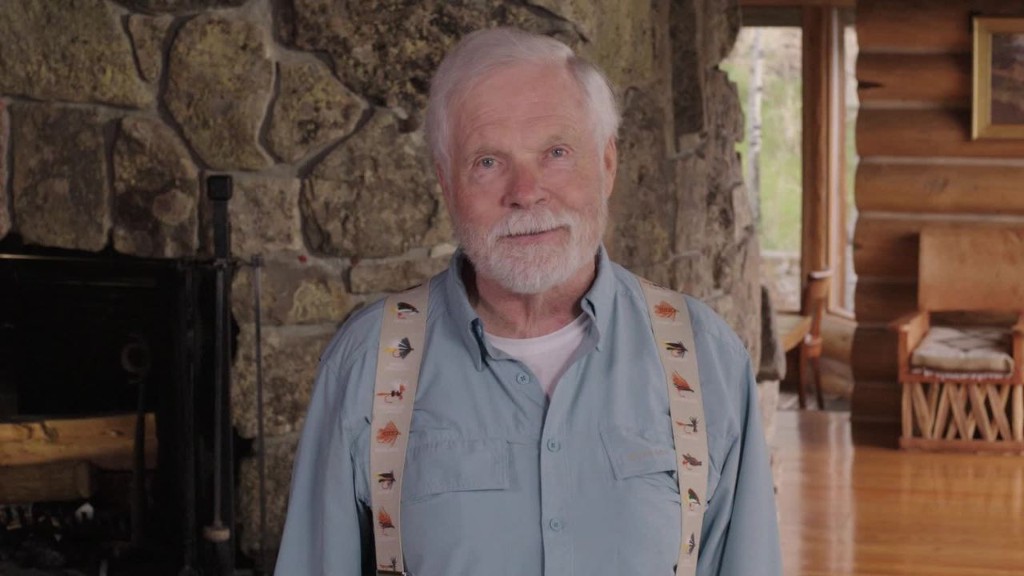 CNN's 35th anniversary on Monday was commemorated by its famous founder, Ted Turner, who said he "couldn't be prouder of the network we built from the ground up."
Turner, 76, recorded a message for a special anniversary town hall that was held in Atlanta and beamed to CNN offices around the world.
Turner praised CNN's employees and thanked viewers for tuning in to his creation.
"Although I miss being a part of it," he said, "I'll always consider it to be my greatest career achievement."
The videotaped message was striking to see, partly because the always-mustached Turner is now also sporting a white beard, and partly because of his complex history with CNN's parent company.
Turner sold CNN and the rest of his media company, Turner Broadcasting, to Time Warner in 1996.
In the years that followed, his relationship with Time Warner gradually deteriorated as he was sidelined by management and profoundly disappointed by the company's ill-fated merger with AOL. In 2003 he gave up his vice chairman position and moved his office out of the CNN Center in Atlanta.
Related: CNN's first day: Reggie Jackson ducks gunfire, 'Lassie' star busted for drugs
No matter how sour the corporate situation, however, CNN staffers have always adored Turner as the soul of the channel. Inside the network, he's still called by his first name, Ted.
(In case it's not obvious, this web site is owned by CNN.)
On the 25th anniversary, in 2005, when the Time Warner battle wounds were still quite raw, Turner spoke at a celebratory event at CNN Center.
"We did it together!" he said as employees applauded him.
In an essay at that time, he wrote, "Where would we be today if networks like CNN had not been there to capture 'people power' as the Berlin Wall and the Soviet Union collapsed? What about the real-time images of the 1991 Gulf War? And none of us can forget the terrorist attacks of Sept. 11, 2001."
Related: 35 years of CNN bloopers
On the 30th anniversary, in 2010, Turner was interviewed by anchor Wolf Blitzer; he also attended an informal gathering of former employees.
In recent years Turner has had critical things to say about the cable news genre he created. In 2012 he told The Hollywood Reporter that he hadn't watched CNN's sibling channel HLN in years. "I want to see serious news," he said.
But in his videotaped message on Monday he praised what CNN has become.
"35 years of CNN!" he said. "I can hardly believe it's been that long since we created this beloved network that has grown to be the world's most trusted news source."
He reminded listeners that "when we first launched CNN in 1980, people told me that that was crazy, and it was sure to be a big failure. Here we are 35 years later, and CNN is still going strong."
He concluded, "Here's to another 35 great years."