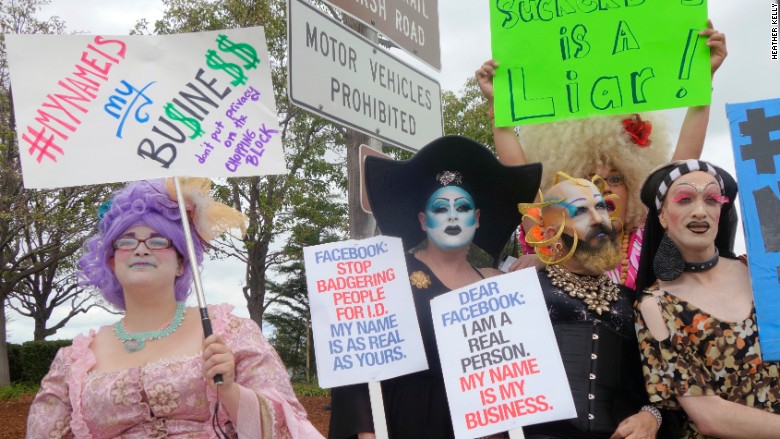 Fully decked-out drag queen activists descended onto Facebook's headquarters Monday demanding to be heard.
Two buses of protesters, many of them in full drag, traveled to Facebook's Menlo Park headquarters to challenge the social network's real-names policy.
Facebook requires members use an "authentic" name on their profile. It doesn't need to be their legal name, just something they're known by in the real world. If a profile is flagged for having a fake name, that person has to provide Facebook with proof that it is a legitimate name or their account will be deactivated.
The group said the policy discriminates against people who use alternative names. People like of drag queens and sex workers do it because that's how they self-identify. Sex abuse survivors may use them for safety reasons.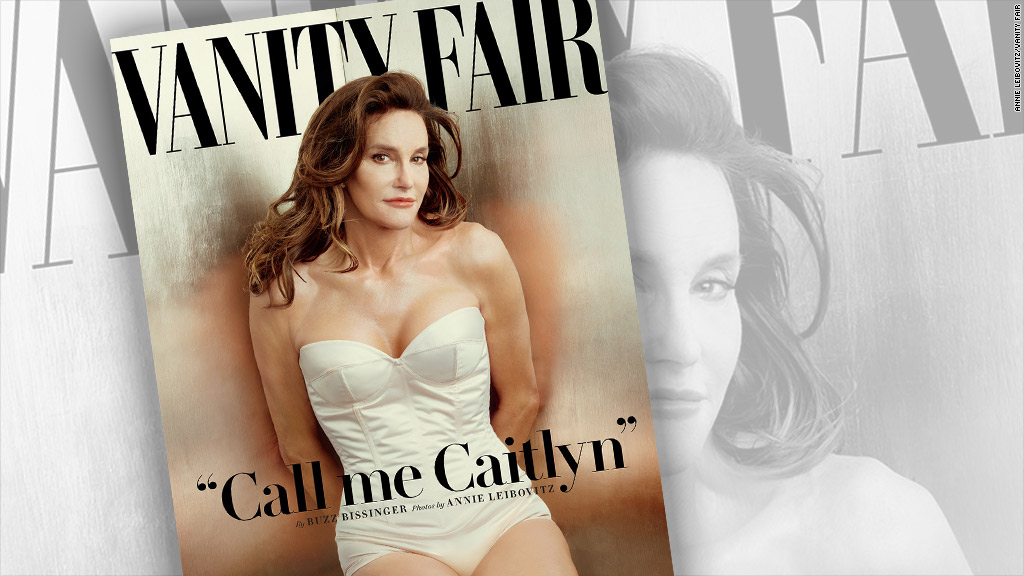 "My family may not want to have a dominatrix in the family tree, and that's OK," said Beth Bicostal, who said she spoke behalf of sex workers, porn actors and the leather community.
Police estimated there were between 50 and 60 people at the protest. They chanted "My name is" and carried signs that read "Facebook exposed me to my abuser" and "Facebook condones cyberbullying."
"Facebook is just one company, it may not be around forever but we need to set an example," organizer Lil Miss Hot Mess shouted to the crowd on a sidewalk in front of Facebook.
Related: Why Caitlyn Jenner chose Vanity Fair for her debut
Though it didn't send out any representatives, Facebook let the buses, which were covered in ads for fledgling social network Ello, unload in its parking lot. It also published a blog post about its efforts to accommodate people who use alternative names.
The company's iconic thumbs-up sign at the entrance of its headquarters was decorated in a rainbow for Gay Pride Month, which begins today.
"Having people use their authentic names makes them more accountable, and also helps us root out accounts created for malicious purposes, like harassment, fraud, impersonation and hate speech," said Facebook in a statement.
Instead of boycotting the service, activists want Facebook to make changes. Specifically, they want Facebook to get rid of the feature that lets anyone report a profile they think is problematic, stop asking for IDs, and let members talk to a real person to settle any real-names issues.
"We want action, not words. We're tired of hearing the right things from Facebook and yet nothing happens," David Campos, a member of San Francisco's Board of Supervisors, said to the group of protesters.
Related: For Millennials, Facebook is political
In recent months, the company has expanded the number of ways a person can verify their names. Now an individual can provide Facebook with photo ID, an ID with their date of birth, or even a piece of mail like a magazine subscription. Facebook has also added a seven day grace period for members after their profile is reported, so their profile can stay active while they verify their name.
Kitty Stryker, a Bay Area activist and former sex worker, isn't comfortable providing Facebook with an ID or even a piece of mail with her address on it. She doesn't trust the company with that level of personal data. However, she wants to keep a Facebook profile to stay in touch with friends around the world and for marketing.
"It's kind of a necessary evil, in some ways," said Stryker.