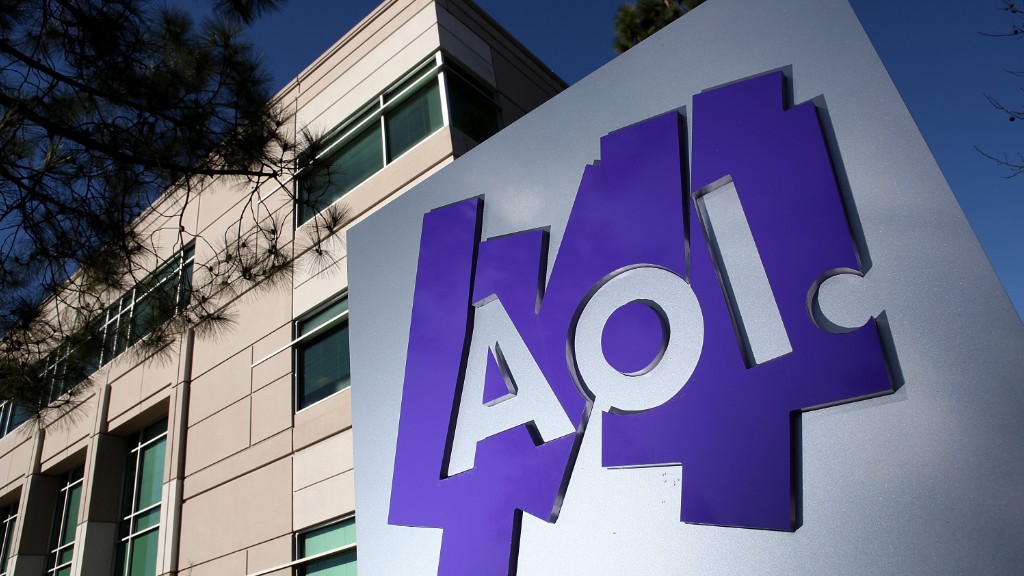 For those who have grown accustomed to their AOL homepage, get ready to change.
AOL (AOL) has launched a brand new homepage today. This is the first AOL.com redesign since 2009.
The country's fourth largest website is set to be more mobile-friendly as an increasing number of AOL.com viewers come from smartphones, tablets and other mobile devices.
AOL's mobile audience now represents 38% of the website's total traffic and has grown nearly 80% since June 2014.
Maureen Sullivan, AOL.com's president, said that the new launch is structured to deliver "relevant content dynamically 24/7 across all screens, adding value to always-on nature of today's digital consumer."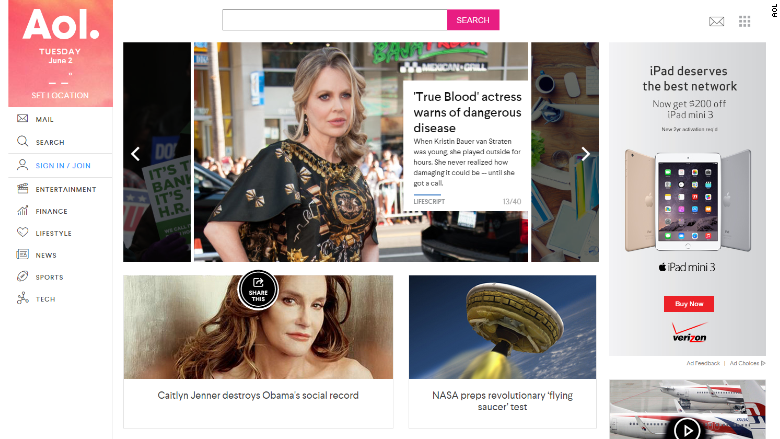 The new interface will deliver news and content that is driven by real-time audience insights and trends, AOL said. As it appears on the homepage, it will simultaneously be distributed across all of AOL's social platforms.
Relative to its predecessor, the new AOL homepage is more engaging, strategically placing videos and images at the forefront and minimizing the amount of text.
As modern users trend towards a more visually driven experience, AOL.com is moving to be more video-focused. By accelerating its video programming, AOL is hoping to increase audience engagement on its platform.
This new update comes after Verizon (VZ) agreed to a $4.4 billion purchase of AOL last month. This sale solidified the telcom giant's ambitions to grow its mobile video and advertising business.