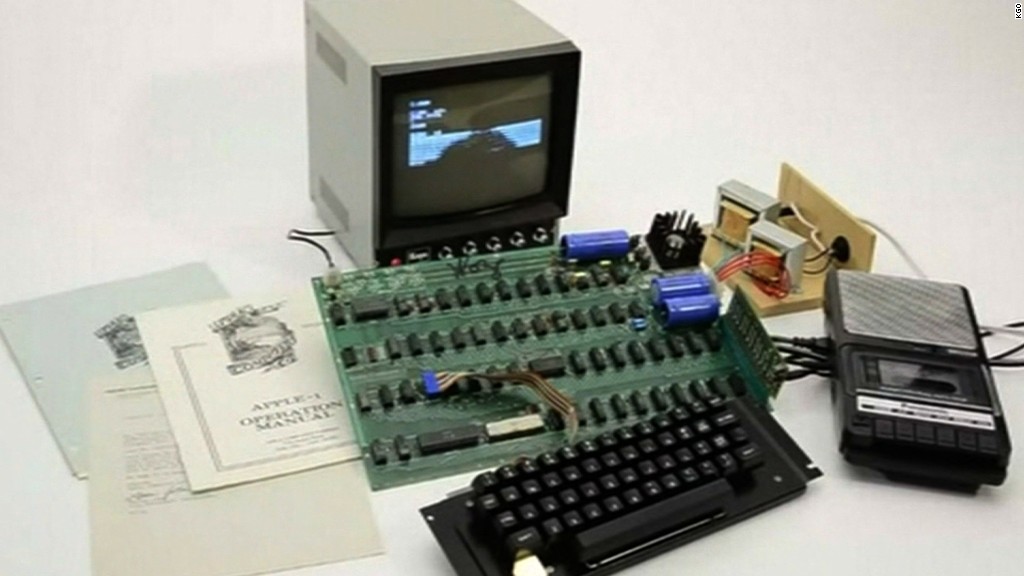 When the California recycling company found a vintage Apple I computer in its warehouse, it could have sold the collectable device and quietly pocketed the profit.
Instead, it kicked off what's become a viral search for the widow who unknowingly tried to recycle the computer.
It started last week, after a woman dropped off a box of old electronics at recycling company CleanBayArea in Northern California. Her husband had passed away, and she had cleaned out the garage.
Employees at CleanBayArea realized they had a rare Apple computer on their hands and quickly sold it to a private collector for $200,000 cash. Now the company is trying to give half the money to the woman.
Only, they don't know who she is or where to find her.
"I talked to my marketing manager and said, 'Look, we need to find this lady,'" said Victor Gichun, CleanBayArea's VP of marketing.
Without so much as a name and email address, they decided to try the next best way to track someone down: call the media. They contacted the local NBC Bay Area news station. The story then spread online, in newspapers and on national TV.
Woman who dumped rare Apple computer set for $100,000 payday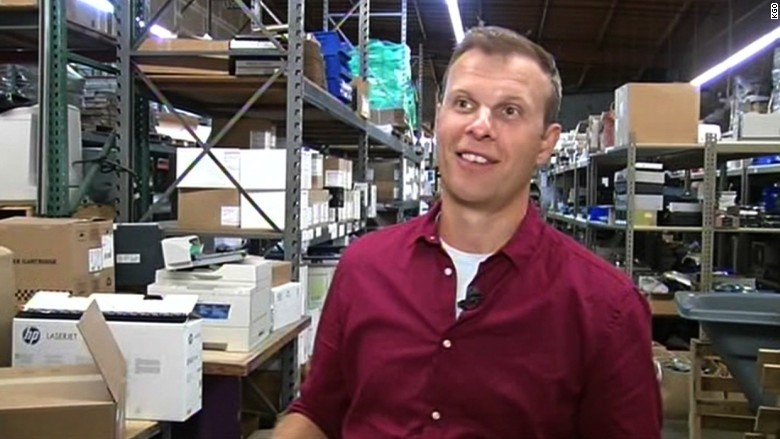 Sharing profits with customers is part of CleanBayArea's "simple" business model. The 10-person operation works mostly with companies that want to unload outdated electronics, computers and lab equipment. Its employees sort through the old goods and, if they have no value, send them to a recycling partner.
If the electronics are still usable, CleanBayArea sells them off through auctions or to small companies that can't afford new equipment. Then it returns 50% of any profits to whoever donated the items.
Even though the mystery woman had no agreement with CleanBayArea or expectations of payment, the company decided she deserved the same deal anyway.
"You need to be honest because nobody will work with you if you try to cheat somebody," said Gichun.
Unfortunately, there was no paper trail for the deal. The woman who donated the computer drove to the Milpitas location to drop off the equipment, and she didn't have much time to talk.
Gichun vaguely described her as in her 60s or 70s, not too tall or not too short, and driving an SUV. "Just [a] regular American lady, nothing special."
He believes she was a local, likely from Milpitas or nearby San Jose, Santa Clara or Fremont.
Until now, the most valuable piece of equipment Gichun has received for recycling was a camera lens worth $1,000.
When a recycling manager recognized the computer, Gichun called his business partner Albert who looked it up online. According to their research, an Apple I is worth about $200,000. Gichun now thinks they could have gotten more.
While they haven't located the woman, Gichun says they've received many tips. They have no plans to donate the money if they don't find the rightful owner. Instead they will stick it in a bank account and wait. Perhaps she'll need to recycle something else in the future.