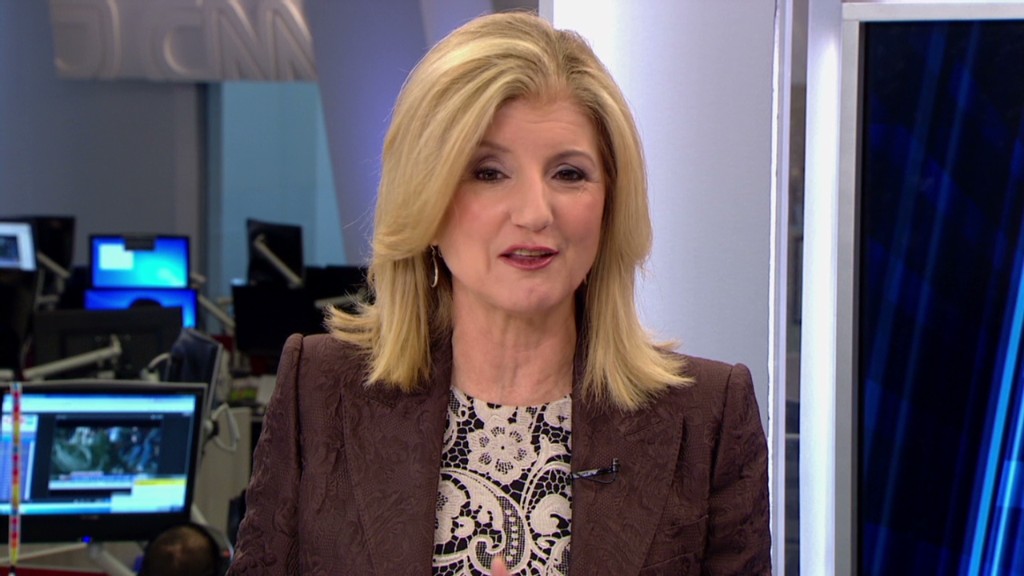 Is The Huffington Post going to lose its namesake Arianna Huffington?
Almost certainly not, but the question has arisen this week because Huffington's contract to lead her web site has lapsed, and she hasn't agreed to sign a new one yet.
A source involved in the contract talks confirmed The New York Times report that her contract expired recently.
So what's going on? For Huffington, the contract talks are an obvious form of leverage, and at a very convenient time, as Huffington Post's parent company AOL is acquired by Verizon.
At first she delayed renewing her contract because there was a move afoot to sell The Huffington Post. The Times reported that the web site has been valued at about $1 billion. (Back in 2011, AOL acquired the site for $300 million.)
Then, about a month ago, Verizon's purchase of AOL was announced. That gave Huffington a new reason to stall her own contract talks. She wants to influence Verizon's decision-making about what to do with The Post.
Huffington has an ambitious growth plan for her Post, one that CNNMoney has obtained a copy of.
Read Arianna Huffington's memo here.
"HuffPost is positioned to grow and dominate the industry in the coming years," she wrote in the growth memo, which she sent to the top personnel at the site last week.
"Our ambition is to be the global leader in digital media -- in traffic, in influence, and in audience trust and engagement. By focusing on global, mobile and social, by scaling our technology and further opening our platform and by emphasizing our growth in video and multimedia, we will continue to build the leading global digital media company for the 21st century and beyond."
The insinuation is that if Verizon isn't on board with her plans, then she wants another business partner instead. She remains interested in a sale of her site.
AOL officials have sought to discourage speculation about a Huffington Post without Huffington.
Related: Huffington Post marks 10th anniversary with new look
At an AOL staff meeting on Tuesday, the same day the New York Times article was published, Verizon CEO Lowell McAdam introduced himself and, among other things, stressed the importance of editorial independence for sites like The Post.
Huffington was in attendance, but did not speak.