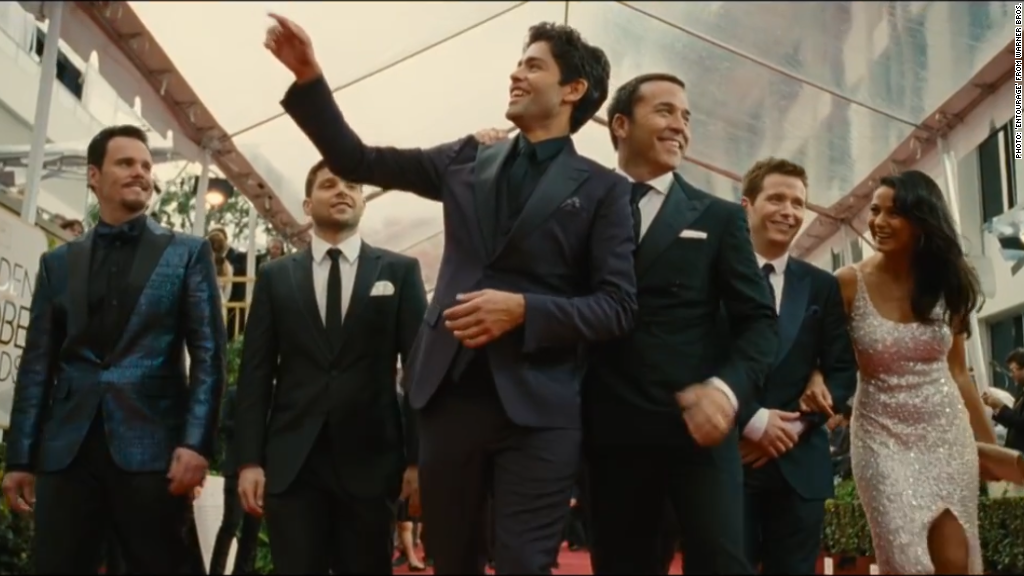 Will "Entourage" have a blockbuster "victory!" this weekend or will the boys from Queens have to hug it out?
The film adaptation of the popular HBO comedy about Hollywood hit theaters this week pulling in $2 million in pre-showings on Tuesday night.
Box office analysts are projecting the film to bring in about $15 million to $20 million this weekend, and this would put "Entourage" on par with some fake films from the show.
For example, main character Vincent Chase's first major movie on the show, 2004's "Head On," brought in a $18.6 million debut while his blockbuster "Aquaman" had a fictional $116 million opening on the series in 2006.
Imaginary box office totals aside, the actual film -- which is distributed by Warner Bros, a company owned by Time Warner (TWX) like CNN -- would love to match another HBO series that made the jump to the big screen: "Sex and the City."
Carrie and the girls' 2008 film adaptation brought in a huge $57 million in its U.S. debut, and spawned a 2010 sequel.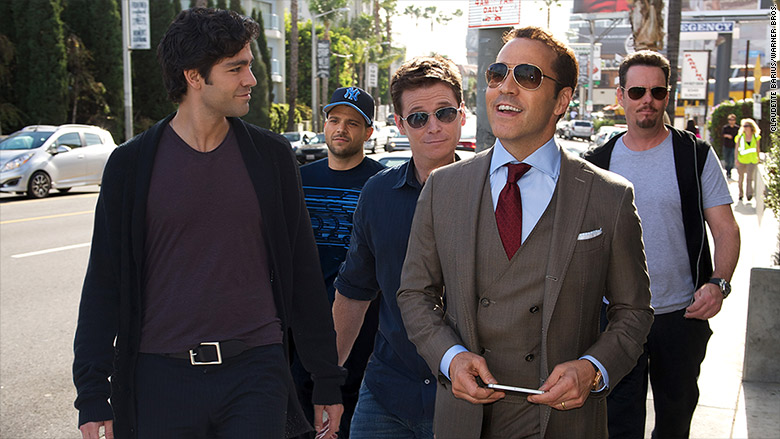 "Entourage" built up a cult following on HBO running from 2004 to 2011, which could boost ticket sales. However, the film is struggling with critics.
Vinny, E, Drama, Turtle, and Ari will also have some big competition with the comedy "Spy" also opening this weekend.
The film starring Melissa McCarthy has garnered great reviews and McCarthy has shown that she can carry a box office with hit films like 2013's "The Heat" and 2011's "Bridesmaids."
Yet, "Entourage" may be able to bring out movie-goers due to the sheer star power it packs into its 104 minute running time.
The film has appearances from real life celebrities like Jessica Alba, Tom Brady, Russell Wilson, Ronda Rousey, Liam Neeson, Pharrell, Warren Buffett, and Mark Wahlberg.