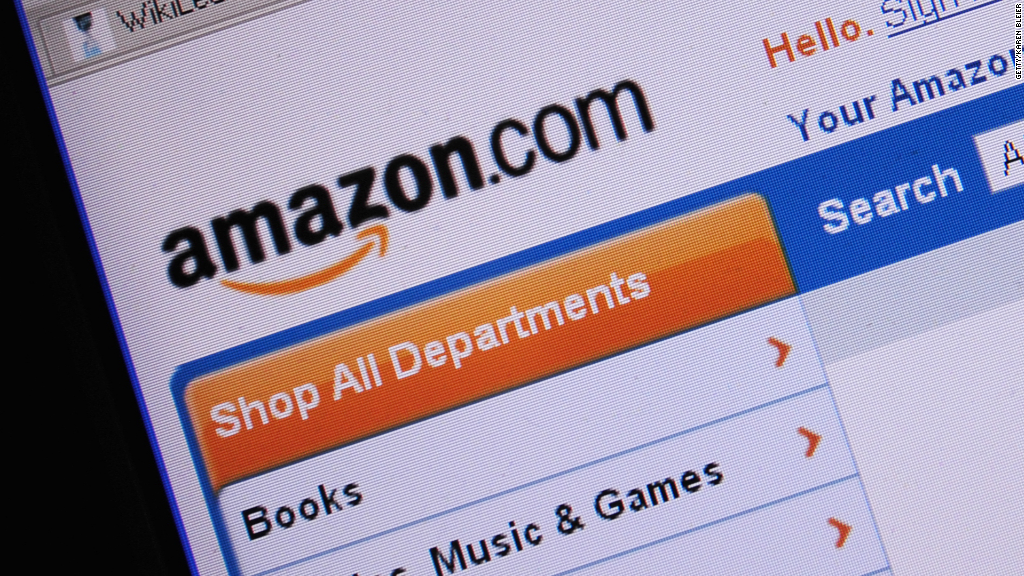 If you've held off on ordering those pipe cleaners because you don't want to pay for shipping, then you're exactly the customer that Amazon is looking for.
Amazon (AMZN) on Tuesday launched free delivery for some of its small and inexpensive products.
Amazon announced, on its online forum for sellers, that customers will get no-cost shipping when they order small items weighing less than 8 ounces and priced less than $10.
The free shipping would be available for Prime and non-Prime customers, too. Amazon had previously allowed free delivery only for Prime members (who pay $99 a year) or for customers ordering at least $35 worth of product.
But Amazon has been also trying to sweeten the deal for Amazon Prime members, who were initially offered two-day shipping for free, but could now be getting free shipping within just a few hours. Amazon is also offering one-hour food delivery for certain neighborhoods with its Prime Now service.
The "small and light" service is meant to take on competition from rival online retailers like eBay (EBAY), WalMart (WMT) and Target (TGT).
However, an attempt to order a $5 DVD from Amazon did not result in free shipping on Wednesday. This is because the the program is not yet fully implemented, according to Amazon spokesman.
He said the program does include "thousands of products from hundreds of sellers," including items like pipe cleaners, ear plugs and an Arctic Silver compound for improving conductivity in computers. It is unclear when the program will be expanded to cover other items, like low-cost DVDs.