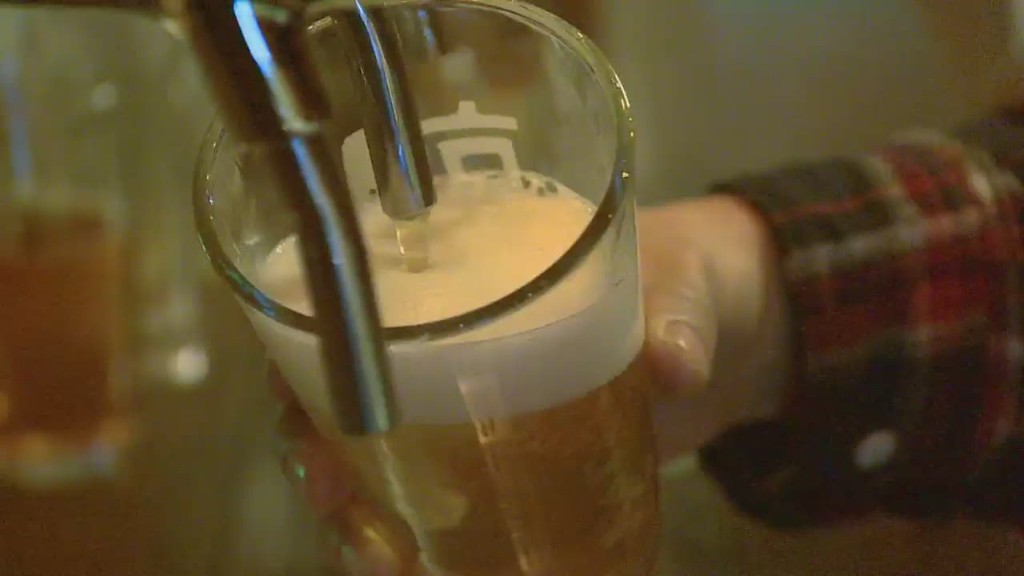 Having one too many and jumping behind the wheel is always a bad idea, particularly if you run a beer company.
That didn't seem to register with Till Hedrich, the boss of Anheuser-Busch InBev's (BUD) German operations until a road accident in April ended his days at the firm.
Hedrich was driving on a highway south of Munich under the "heavy influence of alcohol" when the incident occurred. Three other people were involved but no one was seriously injured.
A spokesperson for the company said Hedrich, who had held the job for less than 4 months, was fired immediately.
Related: Anheuser-Busch swallows up another craft brewer
"This seemed the only logical course of action for both parties," the spokesperson said.
The world's biggest brewer takes a dim view of drunk driving. The maker of Budweiser, Bud Light and Corona beers said it expects its people "to lead by example and never drink and drive."
The company's German operations produce Beck's -- the world's top German beer -- as well as a handful of local brands.
The Belgian-based firm chalked up more than $47 billion in revenues last year.