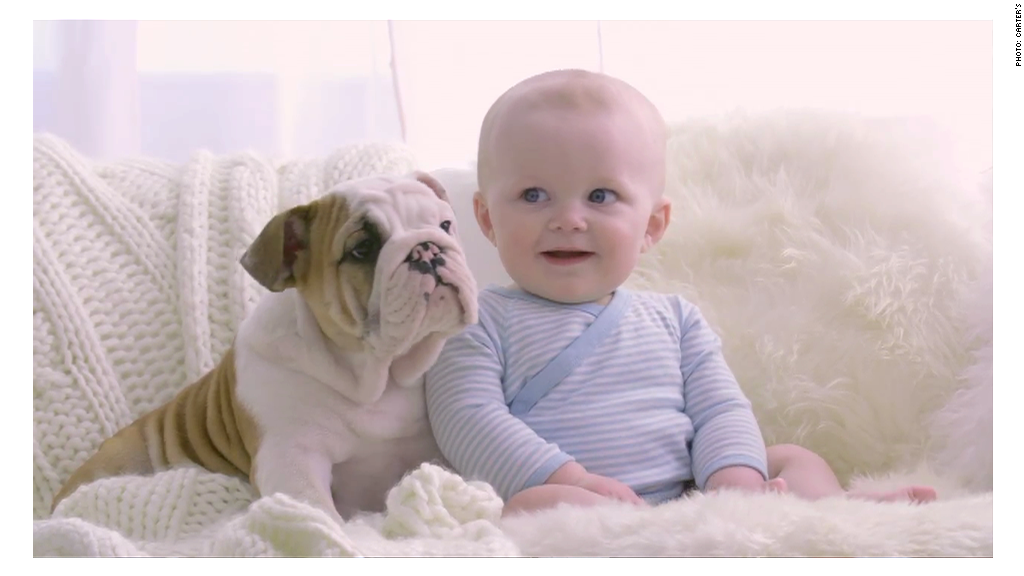 Fashion is fickle and consumers aren't spending much this year. A lot of apparel companies -- especially those that cater to teens and other youthful customers -- are struggling.
But don't tell that to Carter's (CRI). The baby and young kid's clothing maker, which also owns Oskosh, is doing extremely well. The stock is up 20% this year and trading at an all-time high. Why?
Sales have been strong, especially at its retail stores in the United States. The company reported first quarter revenues and profits in April that easily topped Wall Street's forecasts.
Let's face it. A sluggish economy isn't going to stop parents, grandparents, aunts and uncles from buying adorable onesies and footie pajamas with jungle animals on them for their precious little bundles.
I have two young boys. Based on the amount of Carter's clothing we have in our house, I should have followed the Peter Lynch buy what you know model and invested in the stock years ago!
Carter's is the clear leader in the market. Its earnings are growing at a better clip than rival Children's Place (CRI).
Related: Tiny models look just like Oscar A-listers
Gymboree, which is owned by private equity firm Bain Capital, reported a net loss in its most recent quarter and is planning to close 30 to 40 stores this year.
Of course, no retailer is immune to macroeconomic trends. But it's telling that Carter's did so well in the first quarter while many other retailers were busy playing the blame game for lousy results: The dollar is too strong and tourists aren't coming here to shop! The weather stunk! The labor issues at ports in California created a backlog of our products!
Carter's CEO Michael Casey specifically mentioned the latter two issues in the earnings report. He said that sales were up "despite the winter storms and West Coast port delays."
Target's (TGT) new CEO made similar comments when that retailer reported solid results last month.
It goes to show that strong retailers just deliver. They don't need to make excuses.
And it doesn't hurt that the babies and toddlers who wind up wearing Carter's clothes aren't old enough yet to be asking their parents to shop at Zara or Forever 21 instead.