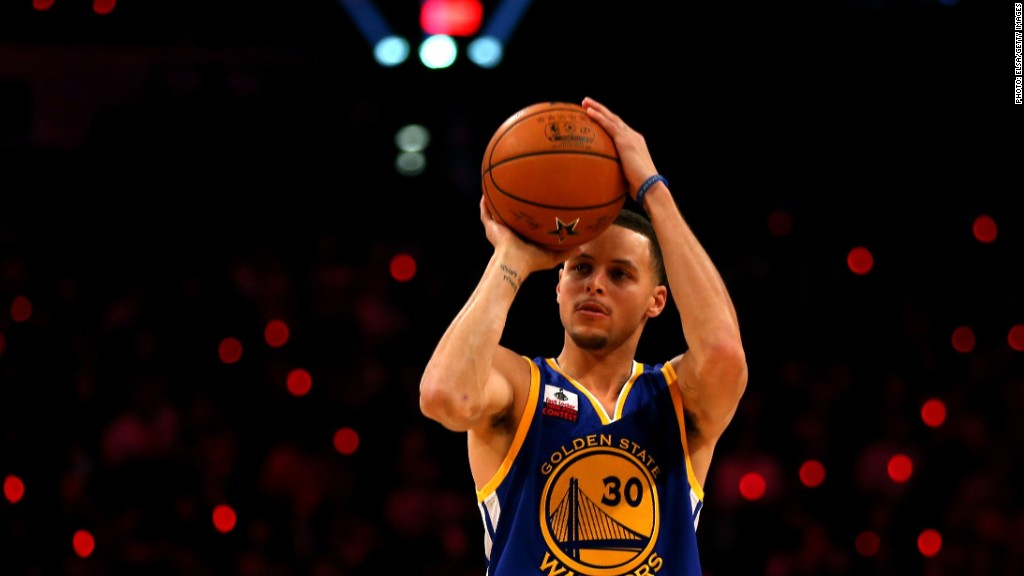 For at least one fan at the first game tonight's NBA Finals, price is no object.
A courtside seat to the game in Oakland was sold for $36,843. The sale took place on NBATickets.com, the resale site for the league run by Ticketmaster.
The ticket holder will have his or her feet right on the playing floor, according to Ticketmaster spokewoman Jennifer Swanson.
The Finals include two of the league's most popular stars, 2014-15 MVP Stephen Curry of the Golden State Warriors, and four-time MVP LeBron James of the Cleveland Cavaliers.
Related: Can Curry be an ad star like LeBron?
The two franchises have long suffering fans, which can produce even greater demand for tickets.
The Warriors have not won a championship in 40 years. The Cavaliers have never won one, and there hasn't been a major sports championship in Cleveland since the Browns won the NFL championship in 1964, two years before the first Super Bowl
With all that demand, the typical price of tickets purchased on the resale market so far this year are double last year's prices, according to analysts at ticket trackers SeatGeek and TiqIQ.