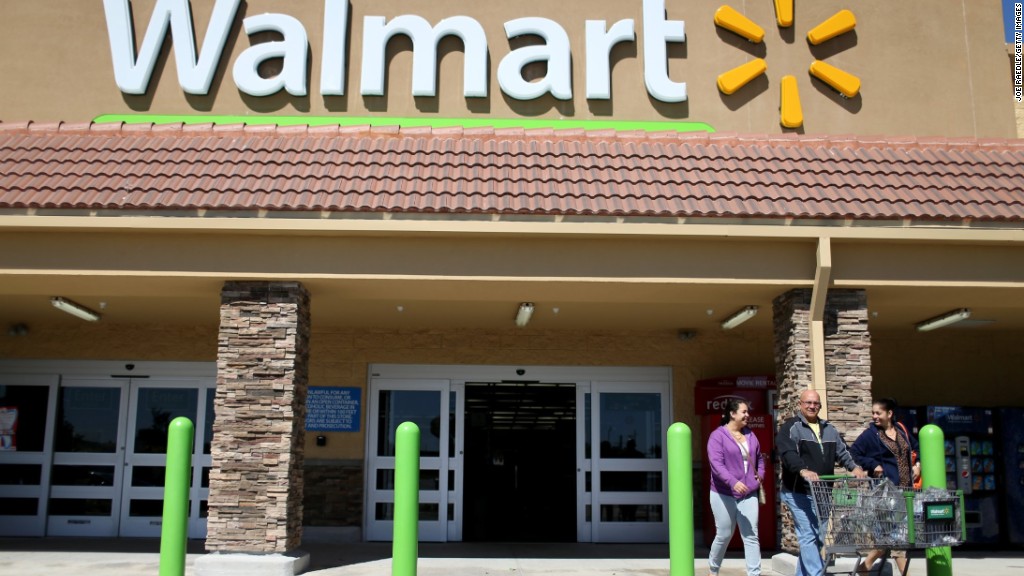 Walmart's efforts to make its employees happier isn't limited to increasing their size of their paychecks.
The company is adjusting the store temperature, improving background music, and relaxing the dress code -- even allowing "ugly" Christmas sweaters -- in response to worker complaints.
Walmart had already announced pay increases for more than a third of its 1.4 million U.S. workers, taking starting pay well above the national minimum wage of $7.25 an hour. It also agreed at that time to change workers schedules in response to complaints.
But these latest moves are a sign the company believes it needs to address other employee complaints, especially at a time when the unemployment rate is dropping and workers are able to find other jobs more easily.
Walmart stores in the east and central regions will have their temperatures raised from 74 degrees to 75 degrees in the summer months due to complaints by workers that the stores were too cold. In the west, where employees complained it was too warm, the in-store temperature will be lowered to 75 degrees from 76, said spokesman Kory Lundberg.
Related: 100,000 Walmart managers also getting a raise
Walmart is also bringing back a what is known as "Walmart radio" which provides a greater variety of songs playing in stores. It had discontinued that service about nine years ago.
"That announcement got the biggest applause," Lundberg said, referring to demonstration of 3,000 workers on Wednesday where Walmart officials announced the changes. "Most stores now play CD's over the public address system and while shoppers probably don't notice, the employees kept hearing the same songs again and again and again during their shift and during their work week."
The company also loosened rules to allow employees those who have physically demanding jobs, such as unloading trucks or working in the garden center, will be allowed to wear jeans and t-shirts, although other employees will have to continue to wear blue or white shirt with a collar.
And it will also have a number of "employee engagement days" when workers can wear ugly Christmas sweaters or the jerseys of their favorite sports teams ahead of a big game. "And no, the sweater doesn't have to be ugly," said Lundberg.
Related: Walmart profits hurt by wage hike for employees
The employees also will still have to wear store-supplied vests. But at the suggestion of one employee the company altered the uniform, changing the words on the name tag to "Our people make the difference." It dropped that slogan from the name tags nine years ago and replaced it with "Save more. Live better."