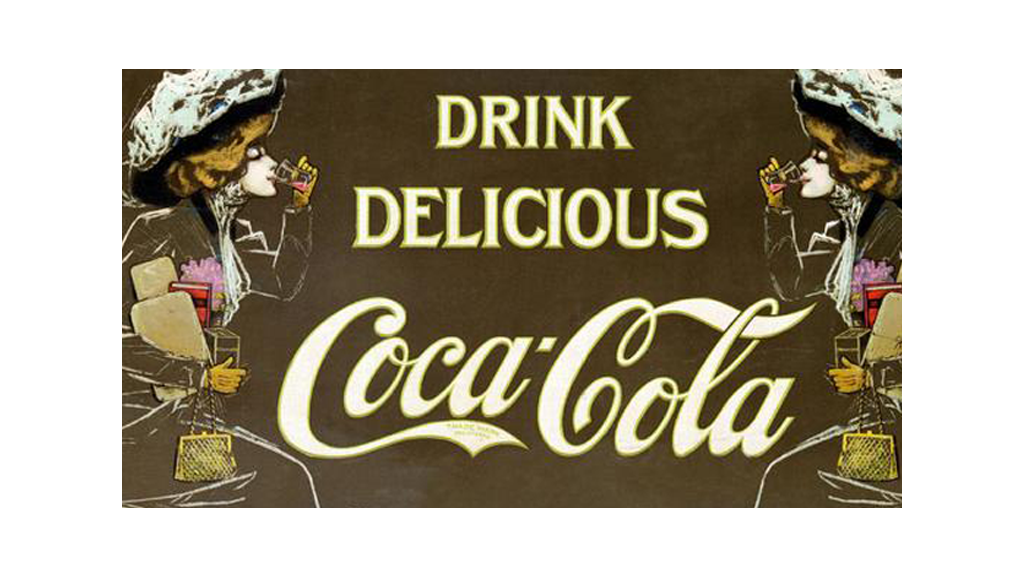 The new Coke bottle looks so good, you could eat it. That's because it's made entirely of plant materials.
Coca-Cola (KO) showed off its new bottle at the Expo Milano food technology conference on Wednesday. The bottle is plastic (don't actually try to eat it), but instead of using petroleum, the bottle's plastic is derived from sugar cane.
The new Coke bottle is part of the company's efforts to make its containers from renewable ingredients. Coca-Cola debuted "PlantBottle" packaging in 2009, which is 30% comprised of plant materials. The new PlantBottle that Coke debuted this week is its first to be made 100% from sugar cane plastic.
Coca-Cola said the sugar cane used in the PlantBottles comes from Brazil. They also contain waste products from India that are left over from processing sugar cane. Though those are currently the only two sources of materials for its PlantBottles, Coke said it it also looking at converting fruit stems, peels and bark into plastic in the future.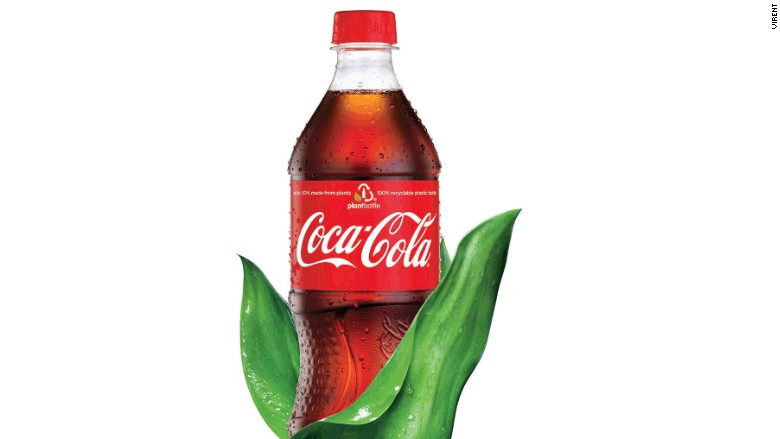 The soda company didn't say when it would start shipping Coke in the new bottles, but Coca-Cola noted that it is partnering with biotechnology firms "to move from lab to commercial scale in producing a 100% plant-based plastic bottle." The ultimate goal, Coke said, is "a 100% renewable, responsibly sourced bottle that is fully recyclable."
Since 2009, Coca-Cola says it has distributed more than 35 billion plant bottle packages in more than 40 countries. The company estimates that it has eliminated 319,000 metric tons of carbon dioxide emissions into the atmosphere as a result -- the equivalent of CO2 emissions from burning 743,000 barrels of oil or 36 million gallons of gasoline.
About 30% of Coke bottles in North America are PlantBottles, but just 7% of Coke bottles around the world are made from plant materials. The company says its goal is to exclusively use PlantBottles in place of petroleum-based plastic bottles by 2020.
"We believe we have a responsibility to produce these packages more sustainably," the company said in a statement. "Environmental stewardship is not something new for us; it's part of our heritage."
Coke said it is working with Ford (F), Heinz, Nike (NKE), Procter & Gamble (PG) and SeaWorld (SEAS) to help those companies use more plant materials in their plastics as well. Heinz ketchup bottles, plastic cups at SeaWorld and certain test models of the Fusion Energi hybrid sedan use PlantBottle plastic.
"The Coca-Cola company is determined to lead the consumer packaged goods industry away from its dependence on non-renewable fossil fuels and towards using renewable plant-based alternatives," the company said. "It hasn't been an easy task, but it shows our commitment to doing the right thing in the right way."