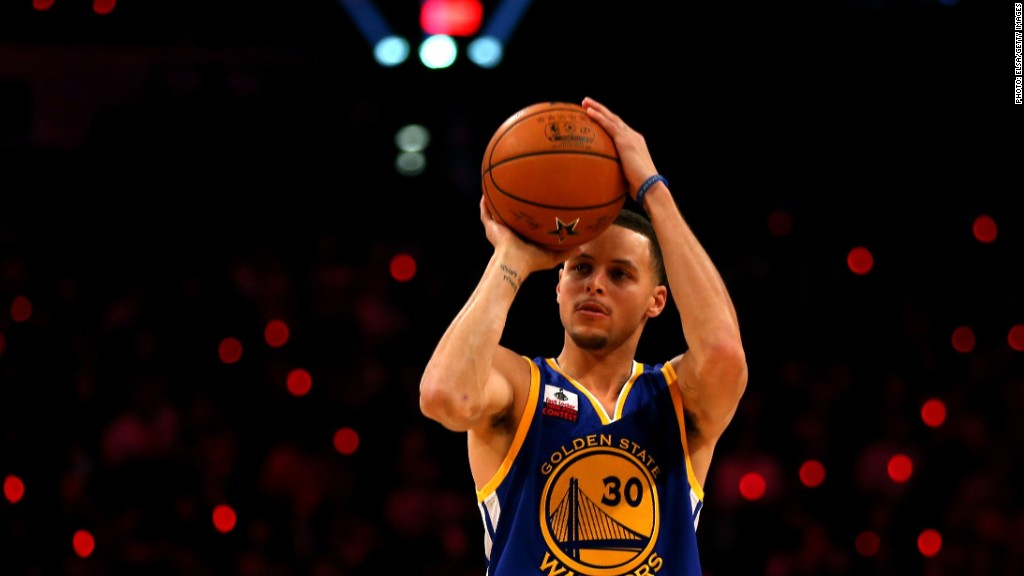 Stephen Curry and the Golden State Warriors won game 1 of the NBA Finals on Thursday, and so did ABC.
Thursday night's opener -- which saw the Warriors beat LeBron James and the Cleveland Cavaliers 108-100 in overtime -- brought in an average audience of 17.8 million viewers. The game's audience soared when it went into overtime, peaking at nearly 22 million viewers between 11:30 and 11:45 p.m. when the game ended.
This total beat last year's 14.9 million and made Thursday night's match-up between two of the biggest stars in the NBA the most-watched game 1 for ABC since the network started broadcasting the championship in 2003.
In context to other sports championships, the NBA's opener dwarfed Wednesday's game 1 of hockey's Stanley Cup Finals between the Tampa Bay Lightning and the Chicago Blackhawks.
That game only averaged 5.5 million viewers, a rating that made it the second-most watched Stanley Cup game 1 ever for NBC.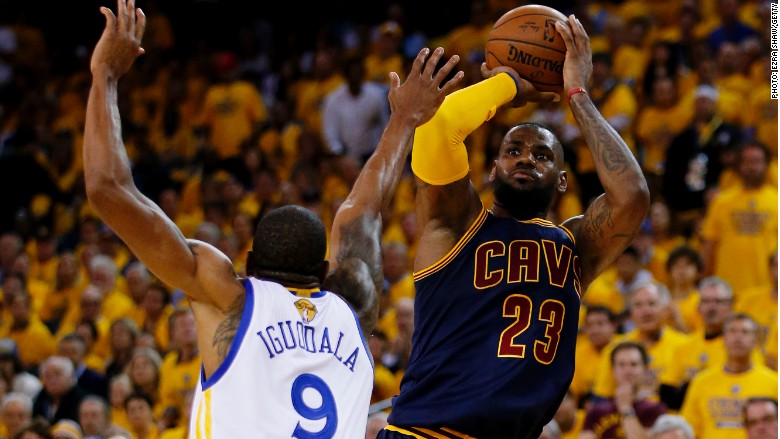 But as big as the Finals' numbers were, the NBA's biggest stage brought in numbers closer to a regular season game of the NFL. For example, last October's Thursday Night Football game between Denver and San Diego brought in 20.2 million viewers. That game was simulcast on CBS and NFL Network.
NBA's game 1 was also a huge draw in the hometown markets of the teams, particularly in Cleveland where an average of 41.4% of Cleveland homes were tuned into the game.
On social media, the NBA had a slam dunk with game 1. The back and forth battle between Curry and LeBron created 258.8 million impressions on Twitter, according to Nielsen.
The big viewership is good news for both the NBA and ABC being that this is the first Finals since the league and its TV partners renewed its broadcasting contract in October.