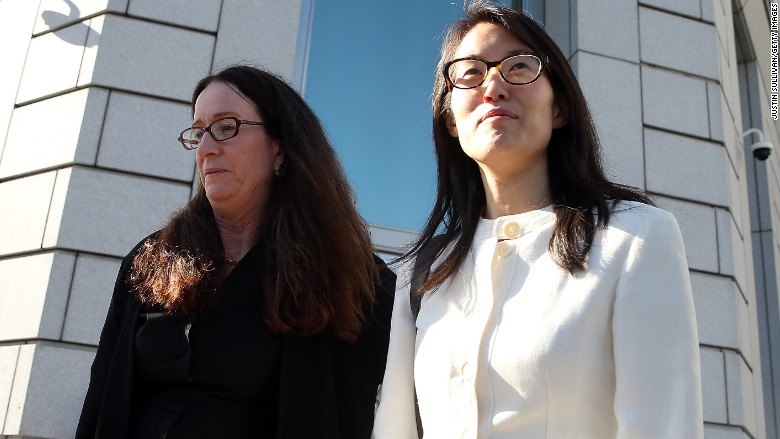 Ellen Pao is asking for $2.7 million in exchange for ending her three-year legal battle with her former employer, Kleiner Perkins Caufield and Byers, the firm said in court documents filed Friday.
In a case that brought Silicon Valley sexism to center stage, Pao sued the famed venture capital firm for gender discrimination and retaliation. She claimed she was denied promotions because she was a women, and was eventually fired for complaining.
In March, a jury sided with Kleiner Perkins after a five-week trial that made salacious details about both sides public.
After the trial ended, Kleiner Perkins asked for $1 million from Pao to cover its legal fees, a common practice in employment cases. However, it offered to waive the the demand if Pao agreed not to appeal. Pao questioned the $1 million amount, which included travel and payment for expert witnesses.
Now, a new document filed by Kleiner Perkins says Pao is offering to drop the appeal in exchange for $2.7 million to cover her own legal costs and fees. Kleiner Perkins said it offered Pao $1 million to settle the case before the trial began.
Kleiner Perkins, in a statement, said it has "no intention of" paying Pao $2.7 million.
"Pao demanded an additional $2.7 million payment from KPCB in return for not appealing, despite the jury's unequivocal verdict in our favor on all counts," it said. "We have no intention of accepting this unreasonable demand."
Pao's spokesperson had no comment.
Pao's lawyer Alan Exelrod filed a notice of appeal on Monday, giving Pao 40 days to follow up with details on their grounds for appeal.