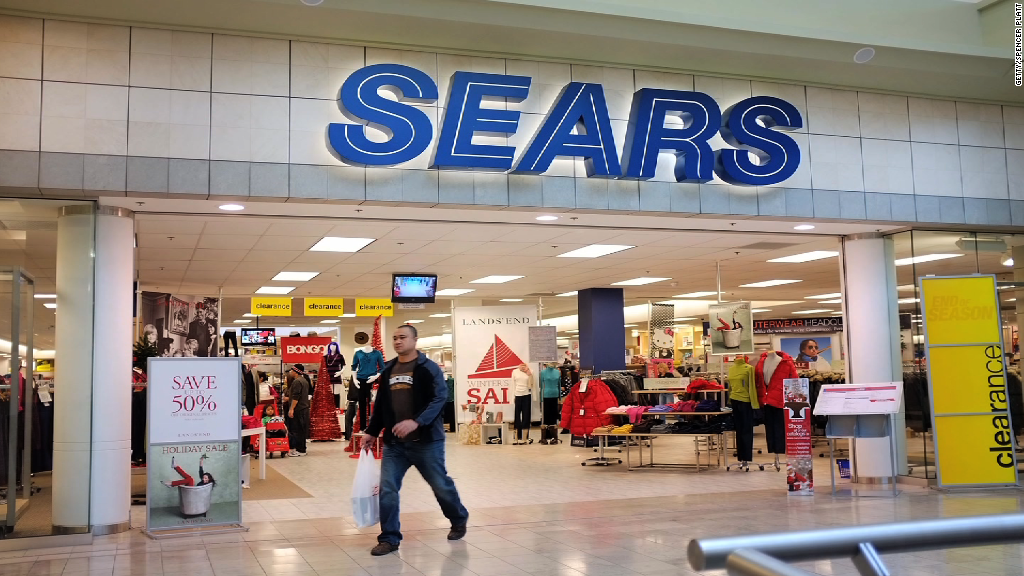 The magnitude of Kmart's downfall is stunning.
Once one of America's leading discount retailers, Kmart raked in $37 billion in sales in its 2000 fiscal year. Last year Kmart registered only $12.1 billion in sales.
That's a dramatic 67% sales plunge in a little more than a decade. Americans have likely noticed the decline in their towns. Kmart had 2,165 stores in 2000. Now it has only 979.
Compare that with Target (TGT), one of the biggest beneficiaries of Kmart's crumble. During the same period, Target's sales nearly doubled to $72.6 billion. Even Kmart's sister brand Sears looks slightly better, with its revenue falling "only" 54% to $17 billion last fiscal year.
So what went so wrong at Kmart?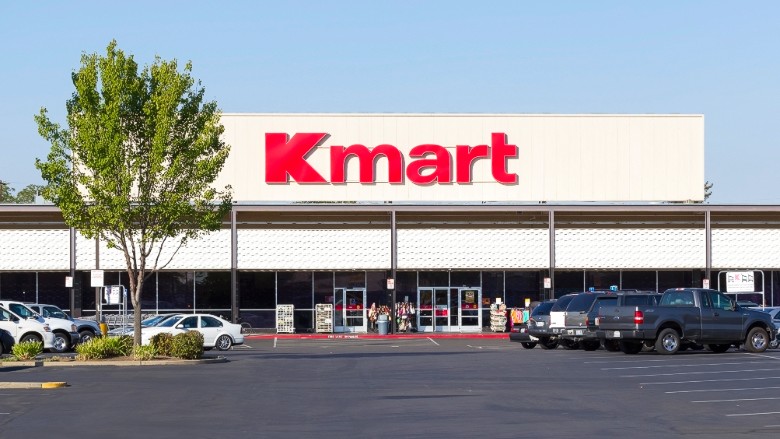 Some analysts point the finger at Eddie Lampert, the investor who bought Kmart when it was in bankruptcy in 2003 and quickly married it with Sears to form Sears Holdings (SHLD). Today Lampert is the combined company's chairman, CEO and leading shareholder.
"What he's done brilliantly is manage these brands into oblivion while squeezing billions of dollars of cash into his elusive businesses," said Robin Lewis, CEO of The Robin Report, a retail strategy newsletter.
Related: Abercrombie surges, but don't call it a miracle at the mall yet
Management missteps: Lampert was a hedge fund whiz kid, but Lewis argues that he had little knowledge of how to operate retail brands. He said Lampert showed no intention of ever truly trying to turn either Kmart or Sears around.
"It's my opinion that he planned this from the very beginning," he said.
Mark Cohen, a former Sears senior executive, echoed that sentiment.
"Lampert has demonstrated exactly no capacity to manage either business effectively," said Cohen, the former CEO of Sears Canada. (Cohen said he was forced out in 2004 after refusing to resign amid a disagreement with former Sears CEO Alan Lacy.)
"He's run it into the ground," Cohen said.
Trying to avoid another bankruptcy: Of course, Kmart was in trouble before Lampert bought it. Kmart filed for bankruptcy in 2002 in the midst America's economic recession and slumping sales.
Sears spokesman Howard Riefs disputed the notion that Lampert is to blame.
"Eddie is a long-term owner-investor who has invested significant equity capital demonstrating commitment in the company," he told CNNMoney.
Neil Saunders, an analyst at Conlumino, a retail research agency, said that Lampert has done a decent job of managing the financial side of the business to keep the company afloat. Late last fall, investors cheered after Sears announced plans to raise $2.5 billion by selling off hundreds of prized stores to a newly formed real estate investment trust, or REIT.
Related: Best Buy surges. It should thank Apple
'Asset strip'? Yet observers have taken issue with these complex financial maneuvers and have suggested Lampert is simply trying to squeeze further value out of the company to enrich himself.
Sears raised eyebrows last fall when it announced an unusual deal to borrow $400 million from Lampert himself. Some analysts questioned the transaction as an obvious conflict of interest.
"He's now extracting the last vestiges of value by monetizing what's left. This is an asset strip," said Cohen.
Sears (SHLD) stock has been a weak performer over the past five years -- down more than 50% -- although it has rallied this year.
Related: McDonald's has supersized problems
Target should say thanks: Management missteps have been magnified by the turbulent nature of the retail industry.
"Without leadership, businesses decline, especially volatile businesses like retailers which don't hold patents and don't have proprietary products," said Cohen, who is now director of retail studies at Columbia Business School.
The implosion of Kmart has been very helpful to rivals like Wal-Mart (WMT) and, especially, Target. Other winners include Macy's (M) and Kohl's (KSS).
Related: Have you ever worked in retail? CNNMoney wants to hear your story
More work to do: Sears told CNNMoney that the company remains focused on returning Kmart to "profitability and relevancy" by clarifying its brand, enhancing customer relationships and improving operational effectiveness.
He pointed to substantial improvements in Sears' profitability over the past three quarters.
"That said, we still have much work to do," Riefs said.
Saunders said that in some ways it seems like Sears has "given up on Kmart." In the future, Kmart could be relegated to the status of a niche retailer focused solely on urban areas.
"There is a possibility Kmart could disappear," he said.