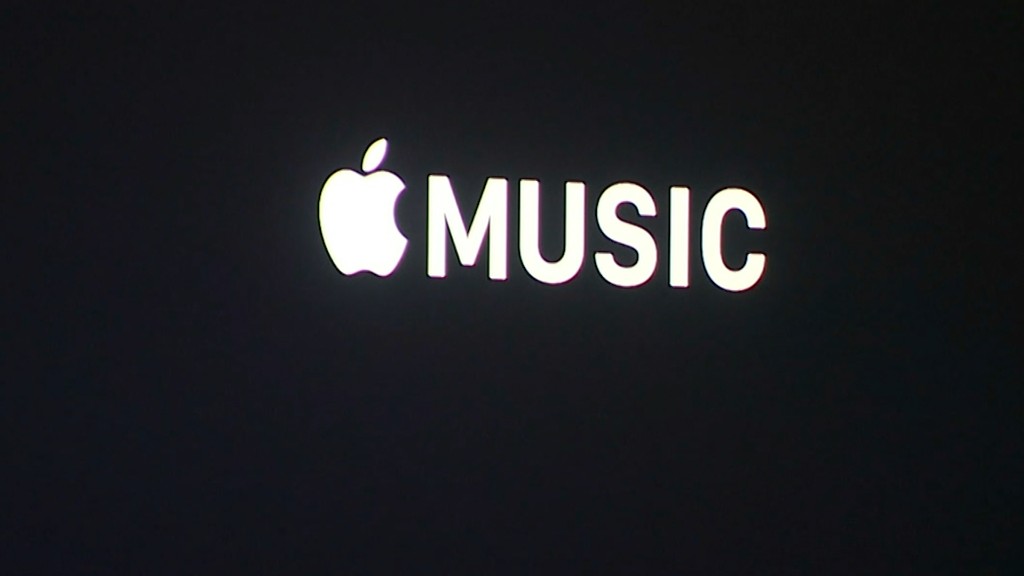 Apple on Monday unveiled Apple Music, a new streaming music service, live radio station and social network.
Apple (AAPL) Music costs $9.99 a month, similar to several rival streaming music services.
Among its standout features is a "For You" tab that creates playlists and suggests songs that cater to your music palate by learning your interests as you go. It also has a music discovery engine called "New," which includes the latest popular tracks.
Apple Music is also integrated with Siri, helping you you switch from today's top chart music to a piece from 1980's with a simple voice command.
"It will change the way you experience music forever," said Apple CEO Tim Cook at the Worldwide Developers Conference in San Francisco on Monday.
The Apple Music service also features Beats 1, a worldwide radio station, broadcasting 24/7 from New York, Los Angeles and London. Apple says the the radio station is designed to offer an old-fashioned human-curated music playlist for the digital age.
"Algorithms alone can't do that emotional task," said Jimmy Iovine, Apple's music chief.
The new service also features "Connect," a social network that allows music listeners to connect with their favorite artists.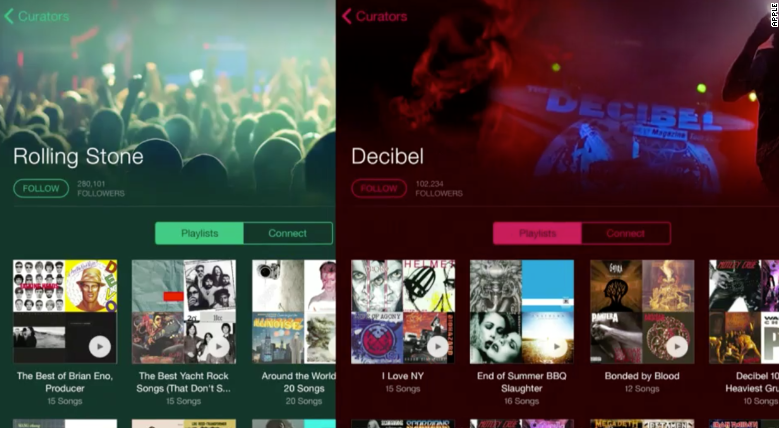 Apple Music will be available June 30 for iPhone, Mac and iPad users, and it will offer the first three months free. Apple wants to make the service available to as many customers as possible, so it will come to Android devices and PCs down the line. And if you have a lot of people in the house, you can get a family plan for up to six people for $14.99.
Apple Music is entering an increasingly competitive space of more than a dozen streaming rivals, including Spotify, Tidal, Pandora (P), iHeartRadio and many, many others.
Apple revolutionized digital music in 2003 with its creation of the iTunes music store. But a growing number of music lovers are migrating to streaming music alternatives, threatening Apple's music business model.
The company bought Beats last year for $3 billion, a move that was widely believed to help Apple launch a better streaming music option than its poorly received Pandora-like iTunes Radio service.
Apple also tried to create a music social network with iTunes Ping in 2010. But the social media platform failed, and Apple killed it off two years later.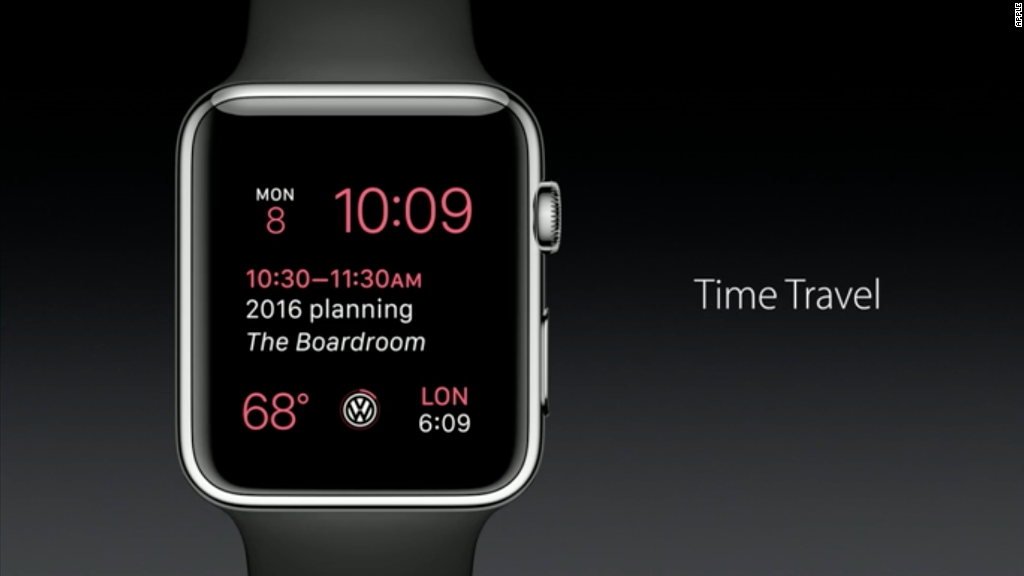 How Apple Music stacks up to the competition
Spotify. Apple Music's main source of competition charges a similar price of $9.99 per month for a premium account, but it also offers a free version too -- something Apple doesn't offer.
With more than 15 million paid subscribers and 60 million active users, Spotify has a music database of 30 million songs and is available in 58 countries. Spotify also allows its paid users to download music into their devices and play music offline.
Spotify offers suggested music playlist categorized by genre. Its latest feature tracks your rhythm when you exercise and suggest song based on it -- something Apple's Iovine criticized as being glitchy.
Pandora. Like Spotify, Pandora offers both free accounts and a paid subscription of $4.99 per month. The self-described online personalized radio station creates stations for listeners but does not play individual songs. Pandora has a catalog of over one million songs, which is relatively puny. But with over 200 million registered users, Pandora is by far the most-used streaming music app in the world.
Rhapsody. Its $4.99 per month "Unradio" plan works like Pandora, while its premium $9.99 per month plan functions like Spotify. Rhapsody has more than 2.5 million paid subscribers worldwide and more than 35 million songs. Unlike rivals, Rhapsody allows multiple users on one account with no additional cost.
Beats. Apple-owned Beats offers over 20 million songs on its catalog, which is available for $9.99 a month.
Tidal -- Jay Z's new offering lets customers stream "HD" music at a high bitrate for $19.99 a month.