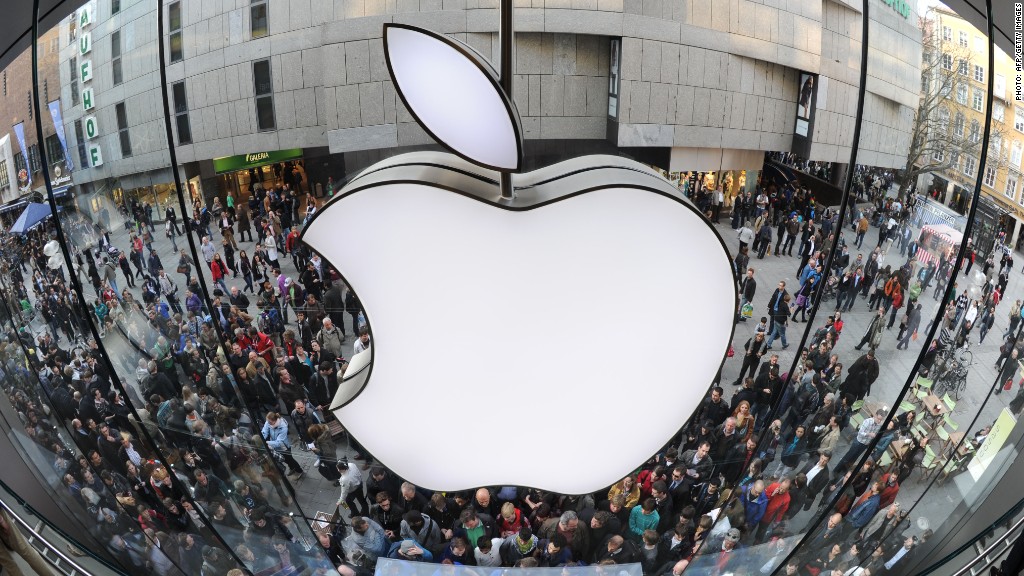 Get ready to see something new at Apple's Worldwide Developers Conference on Monday: Women.
Apple (AAPL) CEO Tim Cook told Mashable that the company benefits from a diverse workforce, and the company needs to do a better job at bringing women into the fold.
As one example, Cook said too few women have been the face of Apple at its big conferences. But that won't be the case at Monday's WWDC developers conference, he said.
"Look tomorrow," Cook told Mashable on Sunday. "Look tomorrow and let me know what you think. You'll see a change tomorrow."
At WWDC in 2014, Apple trotted out a grand total of zero women on stage during the company's 2 hour presentation.
Apple's biggest competitors are also dominated by men. But Microsoft, Google and Facebook recently have been giving more stage time to their female developers during big presentations.
For example, Google (GOOGL) tasked product manager Aparna Chennapragada with announcing the company's single biggest new feature, Now on Tap, at Google's I/O developers conference in May.
Agnieszka Girling, a product manager for Microsoft (MSFT), presented "Project Astoria" at the company's Build developers conference in April. Girling showed off how Microsoft plans to grow its relatively small base of mobile apps by letting coders make slight tweaks to existing Android apps.
And at Facebook's (FB) F8 Developers conference in March, platform chief Deborah Liu presented key new products, including the embedded video player and analytics for apps.
It's our fault. Apple, like the majority of the tech world, is a male-dominated company. Seven out of ten Apple employees are men, and virtually the entire senior leadership team is male. Google, Facebook, Microsoft and other competitors face similar issues.
Cook said the tech industry shares the blame for the lack of women entering the field.
"I think it's our fault -- 'our' meaning the whole tech community," he told Mashable. "I think in general we haven't done enough to reach out and show young women that it's cool to do it and how much fun it can be."
But Cook said it's a problem Apple can fix, and he's been thinking a lot about the issue.
More role models that look like the people Apple is trying to attract is one strategy -- be they female, black or Hispanic. Apple has also donated $10 million to the new Latinas in Tech initiative run by the National Center for Women & Information Technology. The company also sponsors App Camp For Girls.
"I'm convinced we're going to move the dial," Cook said. "It's not an overnight thing. But it's also not an unsolvable issue. It's readily solvable. Because most of the issues have been created by humans, so they can be fixed."