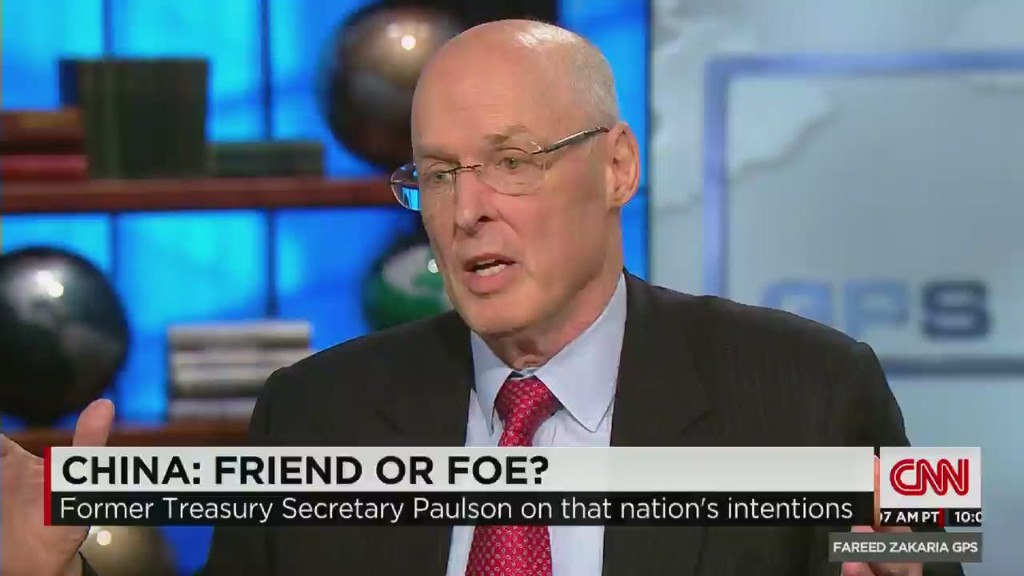 Chinese stocks may be the top major global performer this year, but they're still not ready for the spotlight.
Index provider MSCI has announced that it won't include shares traded in Shanghai and Shenzhen in its widely-tracked global benchmarks due to concerns over China's market restrictions.
"The world's largest long-term equity investors are very eager to invest in China; however, they told us they would like to see a few more improvements in the area of market accessibility," said Remy Briand, managing director at MSCI. "Most international investors would like to see the process be more transparent and predictable."
China's stock markets are on a crazy run -- the Shanghai Composite has surged nearly 60% this year, and the Shenzhen Composite has climbed over 100%. With gains like that, it's no surprise that foreign investors want to get into the market.
MSCI said that while China is "on track" for inclusion in the index, it will only be admitted after a few outstanding issues are resolved. To be included in MSCI's benchmarks, shares must be open to foreign ownership and investors have to be able to move capital in and out with ease.
The decision to keep China on the sidelines means the country has again failed to win a vote of confidence as an attractive destination for global capital. MSCI's indexes are an important measure for investors -- if China were added, it could draw more investment dollars into the domestic stock market at a time when the economy is struggling.
Related: It's official: Chinese stocks have surged over 100%
Stocks in Shanghai were down 0.2% Wednesday after the announcement. Hong Kong shares, which are already included in MSCI, fell by 1%
Foreign investment is still largely restricted in China, and institutional investors can only buy into the domestic stock market once licensed and approved, and are assigned specific investment quota.
And while China has continued to open up its markets -- a pilot program launched last year connects the Hong Kong and Shanghai stock exchanges to allow for cross-border trading -- critics say it's still not enough.
MSCI said it will work with the China Securities Regulatory Commission to resolve its concerns. If enough progress is made, it could consider China for inclusion outside of its annual review, which typically concludes in June each year.
But the decision and implementation won't be rushed. "We're talking about an extremely radical change ... clearly the investment process will have to adapt," Briand said. "The China A-share market has a lot of companies that aren't all necessarily well understood, well-researched by international investors."
China has sought to be recognized in other prestigious global groupings, including the International Monetary Fund's basket of currencies, which the organization uses to value reserve assets.