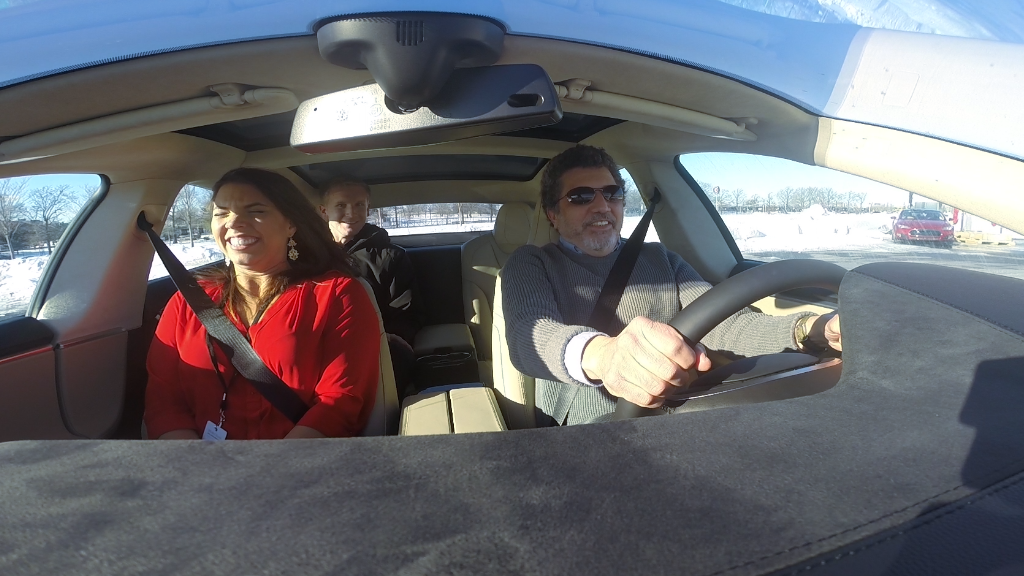 The wait for the Model X, the Tesla SUV, is almost over.
As recently at May, Tesla CEO Elon Musk said that deliveries of the SUV with distinctive falcon-wing doors and all-wheel drive could start in August. It has been taking orders for the Model X since 2012. At the end of last year, 20,000 order were already on the books.
But at Tesla's annual meeting Tuesday Musk said the SUV, which even he described as "long awaited," is now slated to have deliveries start in "three to four months," which would mean September or October. The list price has not been announced.
Musk said the company is still working out some details and hinted a few surprises are on the way.
"We want to make sure obviously that some of the key features of the Model X, particularly the falcon-wing door, and the way that the second row seats are done, and a few other things that people aren't aware of, are done just right," he said. "Getting those final nuances right for the Model X is what we're focused on right now."
Related: What makes Elon Musk tick?
Right now Tesla sells only the Model S sedan.
It upgraded that car earlier this year, offering the dual-motor all-wheel drive version that will be standard on the Model X. It also promised that it would soon be able drive itself, including parking itself after the driver exits the car and driving from a parking space to the fetch the driver and passengers, as long as it is on private property. Musk said Tuesday the self-driving feature should be ready for beta tests with some of the owners as soon as the end of June.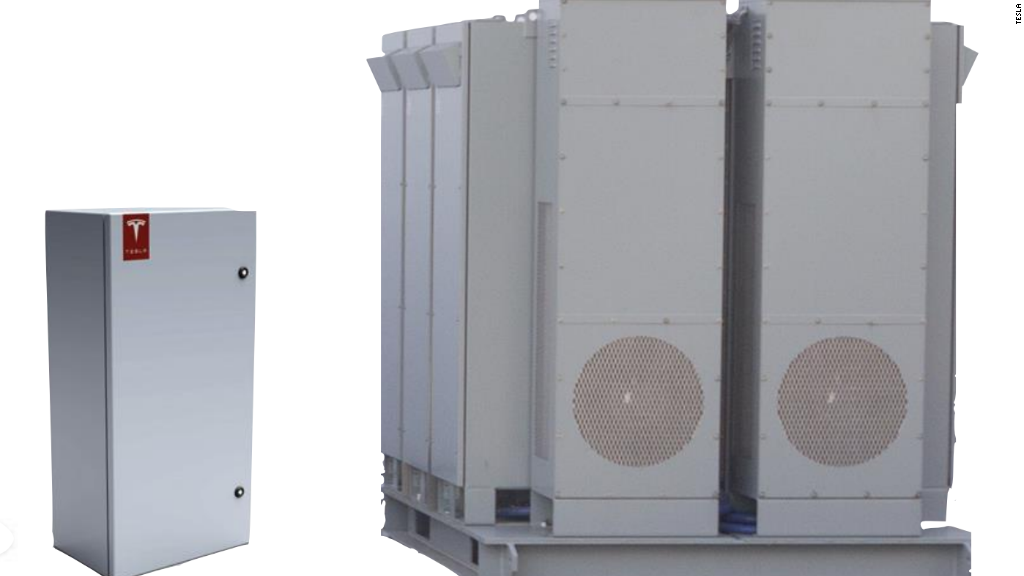 Musk also announced that the PowerWall, a lithium battery pack that can power a house in case of a power outage, will be significantly stronger than previously planned at no additional cost. Musk said the company made the changes due to criticisms when it was first unveiled.
When first announced the plan was for a battery that could provide 2 kilowatts of power on a steady basis and surge to 3.3 kilowatts. Now the battery will provide a base of 5 kilowatts of power and be able to surge to 7 kilowatts.