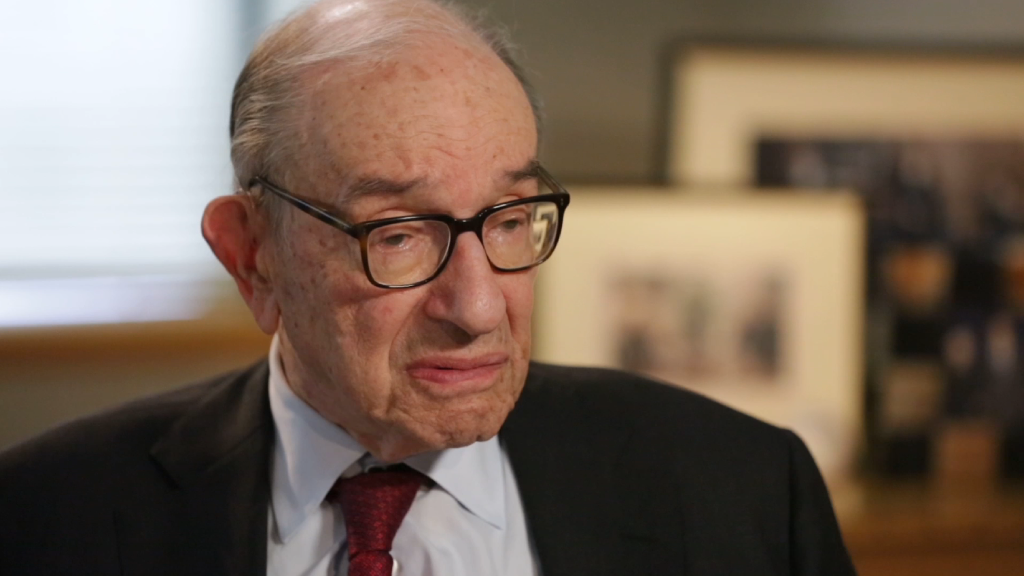 Construction usually pulls America out of a recession, but not this time.
It's Alan Greenspan's top concern right now. The former chairman of the Federal Reserve says real estate in the U.S. is stagnating.
Sure, some cities are seeing buildings (and prices) rising, but construction of both homes and commercial properties overall isn't back to where it was before the Great Recession.
"We haven't come out of the bottom," Greenspan told CNNMoney's Cristina Alesci. "We are in the position now of secular stagnation."
Secular stagnation has become a buzz word for little to no growth.
Greenspan says that before the recession, about 8% of America's economy was from construction of houses and buildings that were expected to last for 20-plus years. Now that sector makes up only 4% of U.S. GDP (gross domestic product, the standard measure of economic growth).
While Greenspan acknowledges the most recent housing data is showing a little bit of pick up, he says, "Single family housing is still only one-third of where they [sic] were in 2006 and earlier."
Related: 10 most overpriced housing markets
The problem: The reason this is so alarming to Greenspan is that prior to the Great Recession, America experienced 10 recessions and recoveries since World War II. In each of those 10 recoveries, construction -- both residential and non-residential -- was a big driver of the rebound.
His sentiments have been echoed by other leading real estate experts.
Karl "Chip" Case, the co-creater of the Case-Shiller Home Price Index, told CNNMoney last year that after 50 years of pretty solid gains, the housing market is a "crapshoot" now.
"You've got much more negative vibrations in the housing surveys about homeownership than we ever had before," Case said.
Related: Warning signs in the housing market
Hangover from the recession: Of course, almost exactly a decade ago Greenspan famously warned Congress of "froth" in the housing market.
On June 9, 2005, Greenspan told the Joint Economic Committee of Congress, "Although a bubble in home prices for the nation as a whole does not appear likely, there does appear to be, at a minimum, signs of froth in some local markets, where home prices seem to have risen to unsustainable levels."
That "froth" turned out to be the build up to a major crisis. Too many people bought homes they could not really afford.
The question now is whether there is truly a "new normal" for American real estate or whether the nation will -- and should -- return to the levels before the recession.