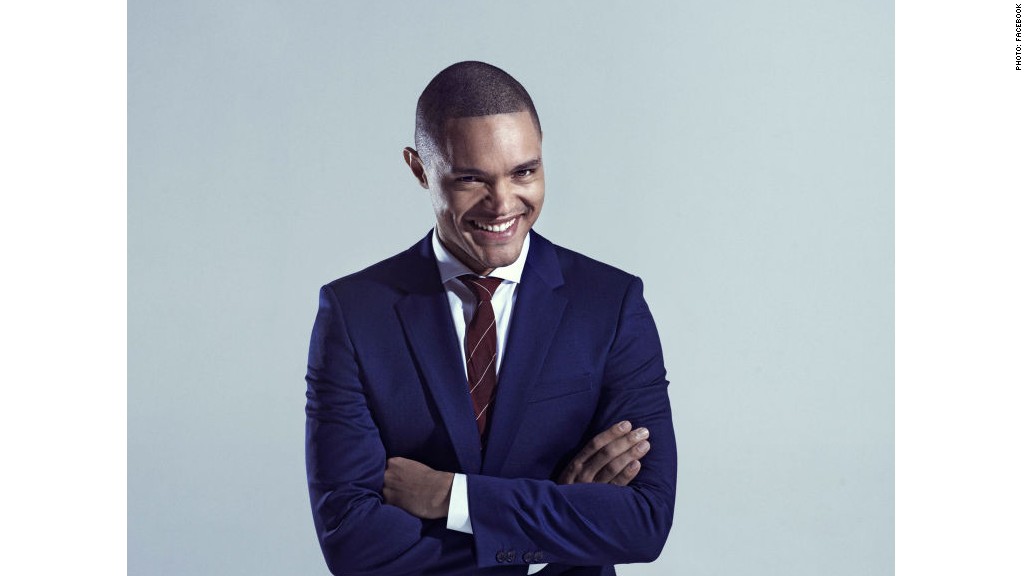 Back in March, comedian Trevor Noah ran into the ire of the Internet for controversial tweets that were noticed a day after he was announced as the new host of "The Daily Show."
Now Doug Herzog, the president of Viacom's music and entertainment group, is admitting that he was caught by surprise.
"We did not vet his Twitter feed before we hired him," Herzog said during a session at the PromaxBDA conference on Tuesday.
Herzog was asked the question by interviewer Bill Weir, of CNN, and Herzog quipped, "That was the first thing my boss asked as well."
Herzog called the controversy "unpleasant" and said it unfolded while he was on a vacation.
But Herzog reiterated Comedy Central and parent company Viacom's confidence in their choice of the 31-year old South African comedian.
"The truth is even had we looked at it," meaning the Twitter feed, "I don't know what we would have done differently," Herzog said, according to the conference web site. Noah was getting the job regardless.
Herzog also added, according to Deadline.com, "we're not in the business of censoring people."
No transcript or video of the session is available yet.
Herzog said the lesson from what he called "Twittergate" was that "The Daily Show" is a treasured, truly one-of-a-kind program.
He suggested that he "should have been more mentally prepared for how people would react when the announcement was made, no matter who it was."
March's Twitter backlash was caused by past tweets by Noah that were offensive to women and ethnic groups. Some critics knocked him for being unfunny.
But both the network and departing host Jon Stewart publicly supported Noah at the time. (The network's original comment was: "To judge him or his comedy based on a handful of jokes is unfair.")
And nothing has changed since. At the conference, Herzog sounded enthusiastic about Noah's future.
" 'The Daily Show' demands somebody who is fun, insightful, smart, understands world events and the news and can speak in millennials' very distinctive voice," Herzog said. "Not everyone can bring all that together. Ultimately, we think this is the right guy for the job. The list was very short."
Stewart will be signing off from the satirical institution on August 6.